Lady Leopards Dominate Home Opener Vs. Lake & Fairless – Girls Golf
Louisville 164, Lake 191, Fairless 259
<<< Previous At Massillon | Girls Golf Schedule | Next JFK Invitational >>>
The Louisville Leopards Girls Golf Team hosted the Lake Blue Streaks and Fairless Falcons for their home opening match Wednesday at Pleasant View Golf Club. With the victories, Louisville improves to 6-2 on the season.
---
Ralston Cards Match Best 39 to Lead Leopards
Senior Alexis Ralston shot a match best 39 to lead the Lady Leopards. Other Louisville scorers included senior Abby Davis with 40, senior Erin Strouse with 41, and sophomore Peyton Biery who shot 44.
Senior Lauren L'Amoreaux tallied 46 and senior Claire Weston also finished with 50 to round out the other LHS varsity participants.
---
Wallace Leads Louisville JV
Junior Kylie Wallace led the Lady Leopards junior varsity by carding a 48 as the Louisville JV finished with 241 as a team.
Other LHS JV scores included sophomore Anna Myers 60, junior Rachel Devins 65, and freshman Isabelle Tack 68.
---
Leopards Win Sixth Straight Over Blue Streaks
Lake went 1-1 on the day defeating Fairless 191-259. The Lady Streaks were led by Kate Potashnik who shot a team low 43. Aubrey Nichols also tallied 48 and Amanda Fedor registered a 49. Both Emily Hudson and Leah Menegay finished with 51 to tie for the fourth and final Lake top score.
The Lady Leopards have now defeated the Lady Blue Streaks in their past six matches dating back to 2015. Louisville is now 9-3 against Lake all-time. This includes a 4-2 record at home and a 2-0 mark when competing at Pleasant View Golf Club.
<<< Previous 2020 | Lake All-Time Series
---
Louisville Stays Unbeaten 12-0 Vs. Fairless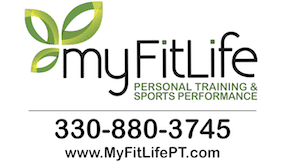 Kaydee Goff and Kylee Moore each shot a team best 63 to lead the Lady Falcons. Azya Raja also shot 64 and Bri Schumacher shot 69 to round out the Fairless scoring.
The Lady Leopards remain an undefeated 12-0 against the Lady Falcons all-time. This includes a perfect 4-0 mark at home in the series with all four of those matches taking place at Pleasant View.
<<< Previous 2020 at Fairless | Fairless All-Time Series
---
LHS Sets Another Milestone
With Wednesday's victories, the Louisville Girls Golf program improved to 100+ games over .500 for the first time in team history. The Lady Leopards are now 146-45 (.764) all-time in what includes dual matches, tri/quad matches, and match play.
UP NEXT: The Lady Leopards will next compete at the JFK Invitational on Monday, August 23. Tee-time is set for 8:30 AM from Trumbull Country Club.
COVER PHOTO by THE LOUISVILLE HERALD
---
Varsity: Leopards 164, Blue Streaks 191, Falcons 259
LEOPARDS SCORES: Alexis Ralston 39, Abby Davis 40, Erin Strouse 41, Peyton Biery 44, Lauren L'Amoreaux 46, Claire Weston 50. TEAM TOTAL = 164.
BLUE STREAKS SCORES: Kate Potashnik 43, Aubrey Nichols 48, Amanda Fedor 49, Emily Hudson 51, Leah Menegay 51, Evanne Mast 55. TEAM TOTAL = 191.
FALCONS SCORES: Kaydee Goff 63, Kylee Moore 63, Azya Raja 64, Bri Schumacher 69, Hallie Brothers 70. TEAM TOTAL = 259.
JV: Leopards 241
LOUISVILLE JV: Kylie Wallace 48, Anna Myers 60, Rachel Devins 65, Isabelle Tack 68. TEAM TOTAL = 241
FAIRLESS JV: Heaven Mani 83
---
Donate to Leopard Nation
---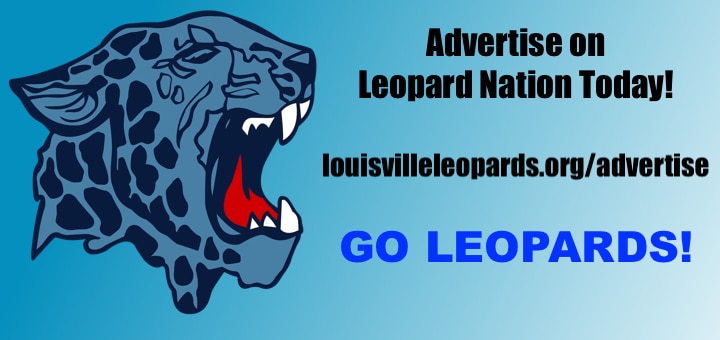 Don't forget to Subscribe to Our Posts for Free