Leopards Shutout Unbeaten Red Riders for 100th Home Win – Boys Soccer
Louisville 1, Orrville 0
<<< Previous Vs. Wadsworth | Boys Soccer Schedule | Next At Perry >>>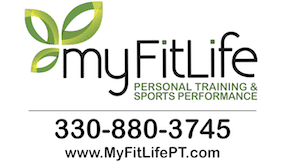 The Louisville Leopards Boys Soccer Team shutout the visiting Orrville Red Riders 1-0 on Senior Night Thursday at Louisville Leopards Stadium. With the win, Louisville improves to 9-3 on the season.
The victory is the Leopards 100th win all-time at home. Louisville now holds a record of 100-80 all-time when playing at home.
Varsity Recap | Varsity Box Score | JV Recap | JV Box Score
---
Swope Scores Lone Goal in 2nd Half
Sophomore Kadan Swope scored an unassisted goal in the second half for the lone goal of the contest to lift the Leopards to victory. Swope has now scored three goals on the season for Louisville.
---
Emmons Records 6th Shutout in Goal
Junior Noah Emmons recorded the shutout in goal for the Leopards. He has now been involved in all six of Louisville's shutouts this season.
---
Leopards Hand Red Riders First Loss
The Orrville Red Riders came into the game with an undefeated record of 11-0-2, which included a 5-0-1 record on the road this season. Orrville had outscored their opposition 68-4 coming into Thursday's contest through their first 13 games. That stretch included 11 shutouts.
However, it was the Leopards defense that turn the tables on the Red Riders in shutting them out Thursday Night.
---
Louisville's 1st Win Over Orrville Since 2005
This is the Leopards first victory over the Red Riders since 2005. Seventeen years ago to the day Louisville also shutout Orrville 1-0 on September 29, 2005.
The Leopards still trail the all-time series versus the Red Riders 3-5-1, but the series is now even at 2-2 when playing at Louisville.
<<< Previous 2021 | Orrville All-Time Series
UP NEXT: The Louisville Leopards Boys Soccer Team will next travel to take on the Perry Panthers on Saturday, October 1. JV will begin at 11:00 AM and Varsity will follow at 1:00 PM.
Cover Photo By The Louisville Herald
---
JV: Louisville 6, Orville 0
The Louisville Leopards Boys JV Soccer Team shutout the visiting Orrville Red Riders 6-0 Thursday Evening at Louisville High School. With their fourth straight victory, Louisville improves to 7-2 on the year.
Freshman Carter Burton scored a goal in each half and also recorded an assist to lead the Leopards. Sophomore Nick Johnston and Junior Remi Klein also finished with a goal and an assist each.
Other goal scorers for the Leopards included sophomores Will Pochubay and Ethan Lewis. Freshman Colton Rhoads and freshman Dom Palmer provided the assists on those scores respectively.
Sophomore goalkeeper Giovanni Foradis recorded the shutout in goal for Louisville.
The Leopards led 1-0 at the break before erupting for five goals in the second half to take the game.
---
Donate to Leopard Nation
---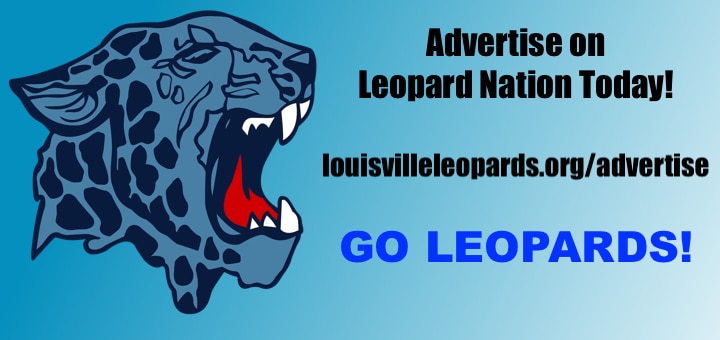 Don't forget to Subscribe to Our Posts for Free
---
Orrville at Louisville Boys Varsity Soccer Box Score
LEOPARDS 1, RED RIDERS 0
Team 1-2–TOTAL
Orrville 0-0–00
Louisville 0-1-01
1st Half
NO SCORING
2nd Half
LOUISVILLE – Kadan Swope | LHS 1, OHS 0
Records: Louisville 9-3, Orrville 11-1-2
---
Orrville Louisville Boys JV Soccer Box Score
LEOPARDS 6, RED RIDERS 0
Team 1-2–TOTAL
Louisville
1st Half
LOUISVILLE – Carter Burton (Remi Klein) | LHS 1, OHS 0
2nd Half
LOUISVILLE – Will Pouchabay (Colton Rhoads) | LHS 2, OHS 0
LOUISVILLE – Nick Johnston (Carter Burton) | LHS 3, OHS 0
LOUISVILLE – Remi Klein (PK) | LHS 4, OHS 0
LOUISVILLE – Carter Burton (Nick Johnston) | LHS 5, OHS 0
LOUISVILLE – Ethan Lewis (Dom Palmer) | LHS 6, OHS 0
Records: Louisville 7-2