Leopards Cage Ravens 4-1 on the Smurf Turf – Girls Soccer
Louisville 4, Ravenna 1
<<< Previous At Central Catholic | Girls Soccer Schedule | Next Vs. Mansfield Christian >>>
The Louisville Leopards Girls Soccer Team defeated the host Ravenna Ravens 4-1 Thursday Night on the "Smurf Turf" at Gilcrest Field / Portage Community Bank Stadium. With their third straight victory, the Lady Leopards improve to 7-5 on the season.
---
Miller and Schillig Score a Minute Apart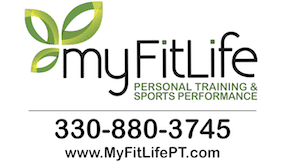 After nearly eight minutes of scoreless soccer, Louisville broke the dam and erupted for a pair of goals one minute apart. Junior Mazzy Miller opened the scoring via an assist from Payton Allan at the 32:05 mark of the first half. Alyssa Schillig followed with the Leopards second goal via a pass from freshman Sammi Beatty with 31:05 left in the opening half.
Miller has now scored a team leading five goals this season and Schillig has scored four times this year. For Allan it was her third assist on the campaign and the assist by Beatty was the first of her varsity career.
---
Bush and Lingenhoel Add to Leopard Lead
The Ravens got on the board in the 23rd minute of the contest, but Louisville answered back with a pair of goals just 103 second apart. Gracie Bush put the Lady Leopards ahead 3-1 in the middle of the 27th minute and Alissa Lingenhoel would make it 4-1 Louisville with another unassisted goal with 11:46 to play before half.
The goal was Bush's third of the season, while Lingenhoel's score was her fourth for the year.
---
1st Meeting With Ravenna Since 2013
This was the first meeting between the Leopards and Ravens since the year the blue turf was laid down in 2013. Louisville shutout host Ravenna 5-0 in the game.
The Lady Leopards now lead the all-time series 2-1, which includes a 2-0 record when playing at Ravenna in the series. The Ravens lone win over the Leopards came in a 1-0 shutout back in 2007 at LHS.
<<< Previous 2013 | Ravenna All-Time Series
UP NEXT: The Lady Leopards will next host the Mansfield Christian Flames on Saturday, October 1. Game time is set for 11:00 AM from Louisville Leopards Stadium.
Cover Photo By The Louisville Herald
---
Louisville at Ravenna Girls Soccer Box Score
LEOPARDS 4, RAVENS 1
Team 1-2–TOTAL
Louisville 4-0–04
Ravenna 1-0–01
1st Half
LOUISVILLE – Mazzy Miller (Payton Allan) | LHS 1, RHS 0, 32:05
LOUISVILLE – Alyssa Schillig (Sammi Beatty) | LHS 2, RHS 0, 31:05
RAVENNA – | LHS 2, RHS 1, 17:20
LOUISVILLE – Gracie Bush | LHS 3, RHS 1, 13:29
LOUISVILLE – Alissa Lingenhoel | LHS 4, RHS 1, 11:46
2nd Half
NO SCORING
Records: Louisville 7-5