Louisville Falls at Stow in Four Sets – Volleyball
Stow 25-24-25-25, Louisville 21-26-20-20
<<< Previous Vs. Green | Volleyball Schedule | Next Vs. Marlington >>>
The Louisville Leopards Varsity Volleyball Team fell in four sets to the host Stow-Munroe Falls Bulldogs 21-25, 26-25, 20-25, 20-25 Tuesday Evening at Stow-Munoe Falls High School. With the loss, Louisville falls to 1-2 on the season.
---
---
Haren Leads Louisville in Kills and Aces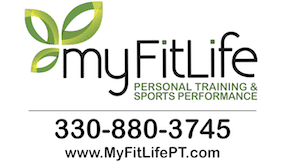 Sophomore Brooke Haren led the Lady Leopards offense with a team-high 10 kills and 3 aces serving. Fellow sophomore AJ Burick also recorded 27 assists.
Senior Emma Davis led the Louisville defense with a match leading 14 digs.
---
Harris Leads Stow on Offense & Defense
The Lady Bulldogs were led by senior setter Olivia Harris who finished as the match's leading server with 24 service points and 5 aces. She also setup the offense with a match-high 45 assists. On defense, Harris recorded 13 digs and had a team-high 3 blocks.
Other offensive leaders for Stow included senior middle hitter Karissa Zelenak with a match-high 12 kills and sophomore outside hitter Leara Gilbert who registered 7 kills. Sophomore libero/defensive specialist Camryn Welsh also finished with 13 service points and 2 aces.
Welsh also led the Lady Bulldogs on defense by equaling Davis with a match best 14 digs. Zelenak also recorded 3 blocks to match Harris for the team lead.
---
Louisville Vs. Stow Volleyball History
This is the first meeting between the two teams since 2019 when Louisville defeated Stow 25-18, 23-25, 25-18 at the Jackson Invitational. With the loss, the Lady Leopards are now 1-3 against the Lady Bulldogs all-time dating back to their first meetings in tournament play at Stow in 2008 and 2010.
<<< Previous 2019 | Stow All-Time Series
JV: Stow 23-26-25, Louisville 25-24-17
UP NEXT: The Lady Leopards will next host the Marlington Dukes on Thursday, September 2. JV will begin at 5:00 PM and Varsity will follow around 6:00 PM. It will also be LMS Recognition Night.
---
8th Grade: Louisville 25-25, Canfield 12-19
Aces: Taylor McCully 4 Aces
Digs: Addy Campbell 4
Kills: Addy Campbell 5
Assists: Belle Burkhardt
Block Points: Rylee Sells 2
---
7th Grade: Canfield 25-15-25, Louisville 17-25-18
Top Servers: Carolina Bell 10 Serves (6 Aces), Taylor Schneider 8 Serves (3 Aces), Leah Claugus 7 Serves (4 Aces)
Top Hitter: Leah Claugus 2 Hits
Top Passers: Bailee Griffith, Karis Miglich, and Carolina Bell with 2 Digs Each
Records: Louisville 4-2
---
Donate to Leopard Nation
---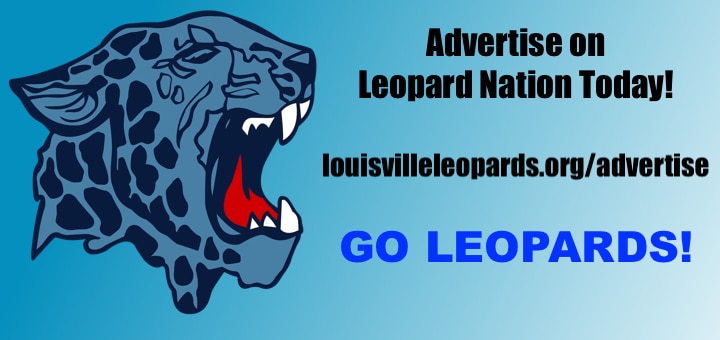 Don't forget to Subscribe to Our Posts for Free