Leopards Register 4th Consecutive Shutout in 7-0 Win at Norton – Boys Soccer
Louisville 7, Norton 0
<<< Previous At Norton | Boys Soccer Schedule | Next Vs. GlenOak >>>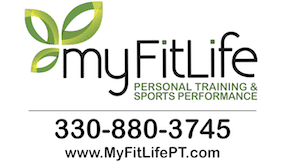 The Louisville Leopards Boys Soccer Team shutout the host Norton Panthers 7-0 Thursday Night at Norton High School Stadium. With the victory, Louisville remains undefeated on the season improving to 5-0.
Varsity Recap | Varsity Box Score
---
---
Paquelet Scores Twice to Lead Leopards
Senior Angelo Paquelet scored a goal in each half to lead Louisville. Paquelet scored the lone first half goal via an assist from junior Damien Lowder. Paquelet also registered the games final goal in the second half off an assist from senior Ethan Diller.
The Leopards scored 6 goals in the second half to turn a 1-0 halftime advantage into a 7-0 blowout. Junior Dominic Porter-Kovacich, senior Drew Dillen, senior Ryan Kibler, senior Brady Adams (on a penalty kick), and Diller all found the back of net for LHS. Dillen, junior Nick Johnston, and Adams all recorded assists as well.
---
Emmons Notches 4th Straight Shutout
Senior goalkeeper Noah Emmons recorded his fourth straight shutout while recording 2 saves in goal. He has now registered 11 shutouts over the past two seasons.
The fourth consecutive shutout ties an 18 year old team record. The Leopards shutout Field, Canton South, Minerva, and Akron Garfield over the same game 2-5 span back in the 2005 season.
Louisville is now 3-1 all-time against the Panthers, which includes a 1-1 mark when playing at Norton. This was the Leopards first trip to Norton since they dropped a 1-nil affair at NHS on September 24, 2005.
<<< Previous 2022 | Norton All-Time Series
UP NEXT: The Louisville Leopards Boys Soccer Team will next host the GlenOak Golden Eagles on Saturday, September 2. JV will begin at 1:00 PM with Varsity following at 3:00 PM.
Cover Photo By The Louisville Herald
---
Donate to Leopard Nation
---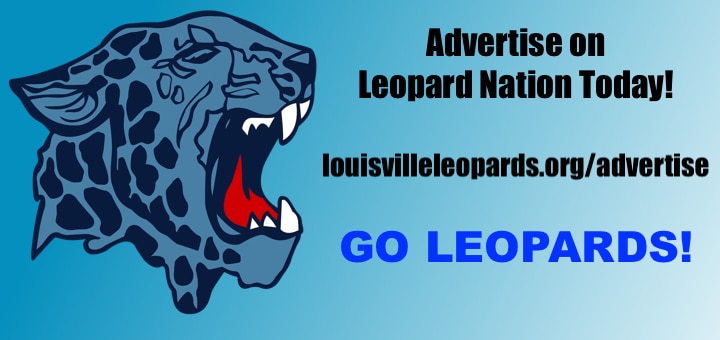 Don't forget to Subscribe to Our Posts for Free
---
Louisville at Norton Boys Soccer Box Socre
LEOPARDS 7, PANTHERS 0
Team 1-2–TOTAL
Louisville 1-6–07
Norton 0-0–00
1st Half
LOUISVILLE – Angelo Paquelet (Damien Lowder) | LHS 1, NHS 0
2nd Half
LOUISVILLE – Dominic Porter-Kovacich (Drew Dillen) | LHS 2, NHS 0
LOUISVILLE – Drew Dillen (Nick Johnston) | LHS 3, NHS 0
LOUISVILLE – Ryan Kibler | LHS 4, NHS 0
LOUISVILLE – Brady Adams PK | LHS 5, NHS 0
LOUISVILLE – Ethan Diller (Brady Adams) | LHS 6, NHS 0
LOUISVILLE – Angelo Paquelet (Ethan Diller) | LHS 7, NHS 0
Records: Louisville 5-0