Leopards Tie Vikings on the Road 0-0 – Girls Soccer
Louisville 0, North Canton Hoover 0
<<< Previous Vs. Akron Ellet | Girls Soccer Schedule | Next Vs. Canton Central Catholic >>>
The Louisville Leopards Girls Soccer Team knotted the host North Canton Hoover Vikings 0-0 Monday Night. With the tie, Louisville is now 2-5-5 on the season.
---
---
Henderhan Records 4th Shutout
Junior goalkeeper Amelia Henderhan earned the shutout in goal for the Lady Leopards recording 4 saves in the process. The shutout is her fourth of the season and 13th overall for her career.
Henderhan's shutout was also aided by great play by Louisville on defense.
"The back line did an outstanding job."

– Head Coach John Henkel
Louisville outshot North Canton Hoover 8-7 for the night. The Vikings doubled up the Leopards in corner kicks 4-2.
---
Leopards Snap 6 Game Losing Streak Vs. Vikings
The tie snaps Louisville's 6-game losing streak against Hoover dating back to 2015. The Lady Leopards are winless against the Lady Vikings in each of their past 8 matchups dating back to their last tie in 2014, a 1-1 draw at home.
Louisville is now 2-12-2 all-time against Hoover, which includes a 2-7-1 record when playing at North Canton.
---
Leopard Set Record for Draws in a Season
The outcome is the Lady Leopards fifth tie of the season, a new program record. This mark was previously held by the 2005 team that compiled a record of 7-6-4. Monday's draw is also Louisville's fourth tie on the road, which is also a program record for a single season.
This is the fourth scoreless tie in Lady Leopard team history and the second of the current season (opener at Stow also 0-0). All four scoreless ties have come on the road.
Louisville Girls Soccer Scoreless Ties
| | | | | |
| --- | --- | --- | --- | --- |
| Date | Opponent | Result | Louisville | Opponent |
| 10/3/2005 | at Canton McKinley | T | 0 | 0 |
| 10/10/2016 | at Lake | T | 0 | 0 |
| 8/18/2021 | at Stow-Munroe Falls | T | 0 | 0 |
| 9/20/2021 | at North Canton Hoover | T | 0 | 0 |
UP NEXT: The Lady Leopards Girls Soccer Team will next host the Canton Central Catholic Crusaders on Saturday, September 25. Game time is set for 1:00 PM from Louisville Leopards Stadium.
Cover Photo By The Louisville Herald
---
JV: Louisville 1, North Canton Hoover 0
The Lady Leopards JV shutout the host Lady Vikings 1-0 Monday Evening. With the victory, the Louisville JV is now 3-2-1 on the season.
Junior Brooke Manley scored the lone goal for the Lady Leopards unassisted.
Goalkeepers senior Bre Pittman and freshman Audrey Mercier combined for the shutout in goal for Louisville.
---
Donate to Leopard Nation
---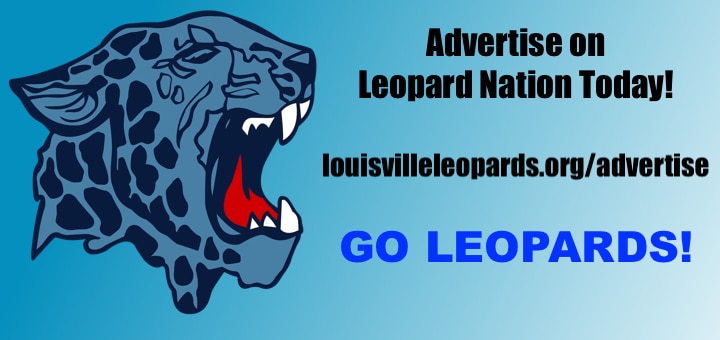 Don't forget to Subscribe to Our Posts for Free