Lady Leopards Notch 600th All-Time Win Vs. Lake – Girls Tennis
Louisville 4, Lake 1
<<< Previous At Canfield | Girls Tennis Schedule | Next Vs. Manchester >>>
The Louisville Leopards Girls Tennis Team downed the visiting Lake Blue Streaks 4-1 Thursday at the Greg Parrish Courts. With the victory, Louisville improves to 8-4 on the season.
---
---
Louisville Sweeps Singles Play
Seniors Rachel Kibler and Jade Thomas both won their singles matches in straight sets to lead the Lady Leopards. Kibler captured #1 singles 6-0, 6-3 over Lake's Emma DeLuca to improve to 12-0 in singles play this season. Thomas also earned a 6-3, 6-2 win over the Blue Streaks Grace Mihoan in #2 singles to even her mark at 6-6 for the year in singles action.
Senior Katie Yarnall made it a clean sweep for Louisville as she won #3 singles after a hard fought second set. Yarnall defeated Lake's Ally Lavy by the count of 6-4, 7-6 (7-5) to improve her singles record to 8-4 for the year.
---
Menegay & Taylor Take #1 Doubles
The Lady Leopards #1 doubles team of seniors Bailey Menegay & McKenzie Taylor also won in similar fashion 6-3, 7-6 (7-5). They defeated the Blue Streaks duo of Joy Carpenter & Mary Billman. This was Louisville's first victory in doubles play during a duel match since their shutout of the Eagles at United Local 5-0 on September 2. Menegay now holds a winning mark of 8-7 in doubles play for the season, while Taylor also improved to 6-9 for the year in doubles action.
Lake (6-5) was led by Emily Cozine & Anna Patterson who took #2 doubles 6-4, 7-5 over the Leopards team of junior Jhacel Dawa & senior Kora Woolf.
---
Leopards Win 15th Straight Over Blue Streaks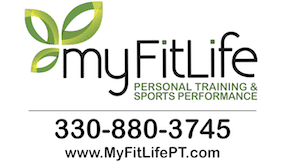 With the victory, the Lady Leopards have now won 15 straight matches over the Lady Streaks dating back to 2009. Louisville now leads the all-time series 34-4 overall since their first meeting against Lake in 1982.
<<< Previous 2020 | Lake All-Time Series
The win marks the 600th all-time victory in Lady Leopards Tennis history. Louisville is now 600-191 (.759) all-time since their first season in 1976. . .
UP NEXT: The Lady Leopards will next host the Manchester Panthers on Tuesday, September 28. Match is set to start at 4:30 PM from Greg Parrish Courts.
---
Lake at Louisville Girls Tennis Box Score
LEOPARDS 4, BLUE STREAKS 1
Singles
#1 Rachel Kibler (L) d. Emma DeLuca (La) 6-0, 6-3
Kibler 13-1 (12-0 Singles)
#2 Jade Thomas (L) d. Grace Milhoan (La) 6-3, 6-2
Thomas 7-7 (6-6 Singles)
#3 Katie Yarnall (L) d. Ally Lavy (La) 6-4, 7-6 (7-5)
Yarnall 9-5 (8-4 Singles)
Doubles
#1 Bailey Menegay & McKenzie Taylor (L) d. Joy Carpenter & Mary Billman (La) 6-3, 7-6 (7-5)
Menegay 8-7, Taylor 6-9
#2 Emily Cozine & Anna Patterson (La) d. Jhacel Dawa & Kora Woolf (L) 6-4, 7-5
Dawa 1-9, Woolf 3-10 (3-9 Doubles)
Records: Louisville 8-4, Lake 6-5
---
Donate to Leopard Nation
---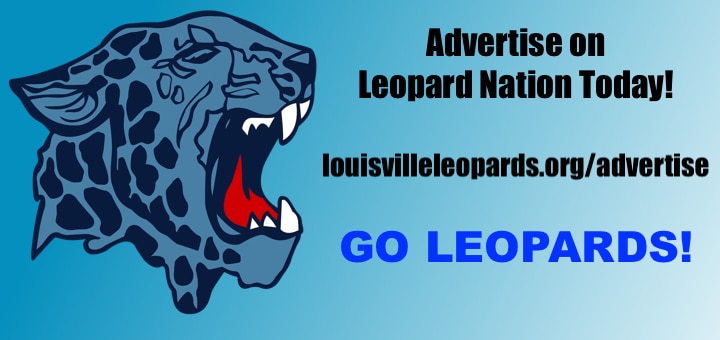 Don't forget to Subscribe to Our Posts for Free