Leopards Claw Panthers 9-3 – Baseball
Louisville 9, Perry 3
<<< Previous At Boardman | Baseball Schedule | Next Vs. Akron Firestone >>>
The Louisville Leopards Varsity Baseball Team defeated the visiting Perry Panthers 9-3 Friday Evening on the wet turf of Andy Aljancic Field. With their third straight victory, Louisville improves to 10-4 on the season.
---
Morley, Siegfried, & Rice Lead Leopards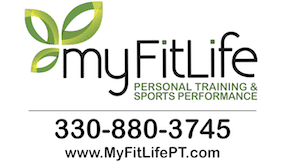 The Leopards trailed 1-0 heading into the bottom half of the first inning. Junior shortstop Andrew Corona singled to start the frame and then came home when senior second baseman Connor Morley cracked an RBI triple to center field to knot the game at 1-1. Senior catcher Karson Siegfried batted next and singled to right field scoring Morley from third to give Louisville a 2-1 advantage.
The Leopards added to their lead in the bottom of the second. Corona and sophomore center fielder Cooper Rice both drew 1-out walks and then advanced to second and third after a passed ball. Morley came to the plate next and reached base on an error allowing Corona to score from third. Siegfried followed with a 2-run double to left field that cleared the bases to put Louisville in front 5-1.
The same story continued in the third. Senior left fielder Kyle Vesely started the inning with a single to left field, stole second, and advanced to third on a passed ball. Rice then hit a 1-out RBI single to left field plating Vesely to make it 6-1. Rice followed Vesely's lead by stealing second and advancing to third on a passed ball. He also scored on Morley's groundout to second to expand the Leopard lead to 7-1.
Louisville built a 9-1 lead off a pair of RBI hits in the fifth inning. Rice singled home Corona and then stole second. Two batters later, Siegfried hit a 2-out single to score Rice.
Siegfried led the Leopards by going 3-for-4 with 4 RBIs. Morley went 1-for-3 with 3 RBIs and 2 runs scored. Rice finished 2-for-2 with pairs of RBIs, runs scored, and stolen bases.
---
Root Earns 1st Win of the Season
Junior pitcher Zach Root earned his first save of the season Thursday evening and returned to pick up his first win of the year against Perry on Friday. Root pitched a complete game throwing 7 innings, allowing just 1 earned run on 4 hits, striking out 3, and allowing 3 walks
Root surrendered a run in the opening inning, but recorded 14 outs while facing the next 14 batters. A 1-4-2 Root to Morley to Siegfried double play ended the opening frame. Root then retired the side in the second and third innings.
Root surrendered a lead-off single to P Breit in the fourth, but got N Toles to ground into a 6-4-3 Corona to Morley to junior first baseman Cole Miller double play that cleared the bases. After three straight foul balls, Root was able to get B Mays to pop out in foul territory to end the Panther fourth.
Root also worked a 1-2-3 fifth inning and worked a scoreless seventh to finish off his complete game.
UP NEXT: The Louisville Baseball Team will resume their suspended opener with Dover Tornadoes on Monday, May 1 starting at 5:00 PM. Play will resume from Andy Aljancic Field with the Leopards leading 2-0 in the top of the 2nd inning.
Cover Photo By The Louisville Herald
---
Donate to Leopard Nation
---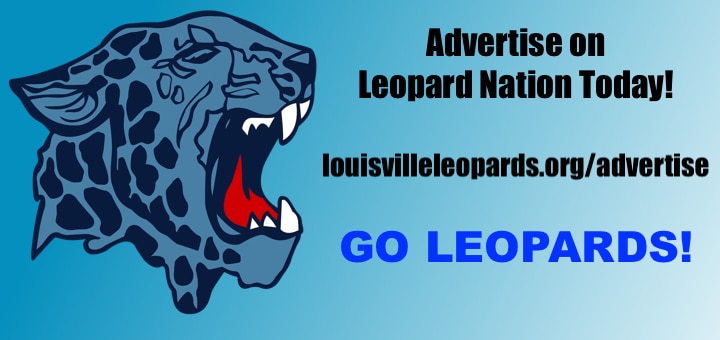 Don't forget to Subscribe to Our Posts for Free
---
Perry at Louisville Baseball Box Score
LEOPARDS 9, PANTHERS 3
Team 123-456-7–R-H-E
Perry 100-002-0–3-4-2
Louisville 232-020-X–9-8-1
PERRY PANTHERS BATTING STATS
| | | | | | | |
| --- | --- | --- | --- | --- | --- | --- |
| LINEUP | AB | R | H | RBI | BB | SO |
| C lvanic (CF) | 1 | 2 | 0 | 0 | 1 | 0 |
| —D Jacobsen | 1 | 0 | 0 | 0 | 0 | 0 |
| M Geekier (LF) | 3 | 0 | 0 | 0 | 0 | 1 |
| P Breit (P, DH) | 2 | 0 | 2 | 1 | 1 | 0 |
| N Toles (RF) | 2 | 0 | 0 | 0 | 0 | 0 |
| B Mays (1B) | 3 | 0 | 0 | 0 | 0 | 0 |
| J White (C) | 2 | 0 | 0 | 0 | 0 | 0 |
| —L Spitler | 0 | 0 | 0 | 0 | 1 | 0 |
| B Fellouzis (3B) | 3 | 0 | 1 | 0 | 0 | 1 |
| T DeRoy (SS) | 3 | 0 | 0 | 0 | 0 | 0 |
| C Adkins (P) | 0 | 0 | 0 | 0 | 0 | 0 |
| —C Echelberry (2B) | 2 | 1 | 1 | 0 | 0 | 0 |
| —J Kintz | 1 | 0 | 0 | 0 | 0 | 1 |
| TEAM | 23 | 3 | 4 | 1 | 3 | 3 |
TB: B Fellouzis 1, C Echelberry 1, P Breit 2
HBP: N Toles, C Ivanic
SB: C Ivanic
E: P Wengard, I Stuckey
PERRY PANTHERS PITCHING STATS
| | | | | | | |
| --- | --- | --- | --- | --- | --- | --- |
| PITCHING | IP | H | R | ER | BB | SO |
| P Breit | 1 | 3 | 2 | 2 | 2 | 2 |
| C Adkins | 0.1 | 1 | 3 | 1 | 2 | 0 |
| P Wengard(L) | 2.2 | 2 | 2 | 1 | 2 | 2 |
| I Stuckey | 2 | 2 | 2 | 2 | 2 | 0 |
| TEAM | 6 | 8 | 9 | 6 | 8 | 4 |
WP: P Wengard
HBP: C Adkins
Pitches-Strikes: P Wengard 51-28, C Adkins 16-4, P Breit 41-23, I Stuckey 30-15
Batters Faced: P Wengard 12, C Adkins 6, P Breit 8, I Stuckey 9
LOUISVILLE LEOPARDS BATTING STATS
| | | | | | | |
| --- | --- | --- | --- | --- | --- | --- |
| LINEUP | AB | R | H | RBI | BB | SO |
| A Corona (SS) | 2 | 3 | 1 | 0 | 2 | 0 |
| C Rice (CF) | 3 | 3 | 2 | 2 | 1 | 0 |
| C Morley (2B) | 4 | 2 | 1 | 3 | 0 | 0 |
| K Siegfried (C) | 4 | 0 | 3 | 4 | 0 | 1 |
| C Miller (1B) | 2 | 0 | 0 | 0 | 1 | 1 |
| C Roberts (DH) | 1 | 0 | 0 | 0 | 1 | 1 |
| — B Graziani (RF) | 0 | 0 | 0 | 0 | 1 | 0 |
| Z Root (P) | 2 | 0 | 0 | 0 | 2 | 0 |
| C House (3B) | 3 | 0 | 0 | 0 | 0 | 1 |
| —C Atwell | 1 | 0 | 0 | 0 | 0 | 0 |
| K Vesely (LF) | 3 | 1 | 1 | 0 | 0 | 0 |
| TEAM | 25 | 9 | 8 | 9 | 8 | 4 |
2B: K Siegfried
3B: C Morley
TB: A Corona 1, C Rice 2, C Morley 3, K Siegfried 4, K Vesely 1
HBP: C Miller
SB: C Rice 2, K Vesely
E: A Corona
LOUISVILLE LEOPARDS PITCHING STATS
| | | | | | | |
| --- | --- | --- | --- | --- | --- | --- |
| PITCHING | IP | H | R | ER | BB | SO |
| Z Root(W) | 7 | 4 | 3 | 1 | 3 | 3 |
| TEAM | 7 | 4 | 3 | 1 | 3 | 3 |
HBP: Z Root 2
Pitches-Strikes: Z Root 94-53
Batters Faced: Z Root 28
Records: Louisville 10-4