Lady Leopards Split with Aviators – Softball
Game 1: Louisville 10, Alliance 2
<<< Previous At Massillon | Softball Schedule | Next At Alliance >>>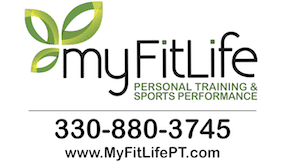 The Louisville Leopards Varsity Softball Team concluded their suspended game from April 8 against Alliance prior to their road game against the Aviators Monday. Louisville defeated host Alliance 10-2 at Union Title Field to improve to 9-8 on the season.
Eighteen days earlier, the Lady Leopards took a 5-1 lead over the visiting Aviators at West Main Vet Clinic Field. The game would be suspended due to weather in the bottom of the third with 2 outs.
---
Benson Hits Homers in Consecutive At-Bats
Freshman shortstop Matti Benson finished 3-for-4 with a pair of solo home runs and a 2-run double to lead Louisville. In the portion of the game played at LHS, Benson hit a home run in her first two at-bats putting her in company with only a handful of players in Lady Leopards softball history who have recorded multi-home run games. Benson homered to right field to lead off the Louisville first inning and then followed suit in the second inning by leading off the frame with another solo shot to center to make it 5-1.
---
Weather Suspends Game on April 8
With 1 out in the bottom of the third, junior catcher Brooke Brendle singled on a line drive to left field as the skies darkened. On the next pitch, Brendle was out advancing to second as freshman right fielder Brooke Haren reached first on a fielder's choice. The game was called after that with Benson waiting on deck for her chance at history.
Benson would homer in her third consecutive plate appearance two days later when Louisville hosted and defeated Hillsdale 4-1. But she would have to wait two and a half weeks to face Alliance pitching again at a location that consisted of less favorable home run dimensions.
---
Louisville Finishes Off Alliance
Play resumed on Monday at Union Title Field in the bottom of the third. Sophomore second baseman Shelby Mayle singled to center field which advanced Haren to second base. Benson followed and smacked a 2-run double to left field that cleared the bases in putting the Leopards in front 7-1.
Neither team would score again until Louisville solidified their lead with three runs via five straight singles to begin the bottom of the sixth. Freshman third baseman Kenzi Denzer scored via an error after junior third baseman Jenna Collins singled to left field. Then senior first baseman Lauren Stillwagon singled to left scoring senior centerfielder Kaylee Nolte from third base. Finally, Katie Porter singled to center bringing home Collins to put the Lady Leopards in front 10-1.
---
Every Leopard Gets a Hit
Porter would finish 3-for-4 with a pair of RBIs for Louisville. Weeks before in the first inning, Porter's 2-out RBI single plated Denzer to put LHS ahead 2-0. Two batters later, Haren cracked a 2-out, 2-run double that brought in Collins and Porter to put the Lady Leopards in front 4-0.
The entire Louisville lineup recorded a hit as they out-hit Alliance 17-6 for the game. Six different Lady Leopards tallied multiple hits and seven different Louisville runners scored in the contest. Brendle, Collins, Denzer, and Haren all finished with 2 hits a piece for LHS.
---
Boschini and White Lead Aviators
The Lady Aviators were led by shortstop Alyssa White and catcher Taylor Boschini who both finished 2-for-3 at the dish. Boschini singled home White in the second inning to get Alliance on the scoreboard. White would later score again when pitcher Megan Hippley singled her home from second with 2 outs in the top of the seventh to finalize the score at 10-2.
In the circle, Leopard senior pitcher Cloie Ensley pitched a complete game, gave up 2 runs on 6 hits, and struck out 2 en rout to her seventh win of the season.
---
---
Game 2: Alliance 5, Louisville 4
<<< Previous Vs. Alliance | Softball Schedule | Next Vs. Claymont >>>
Shortly after finishing up their suspended game against Alliance, the Lady Leopards rematched with the host Lady Aviators Monday at Union Title Field. Alliance flipped the script on Louisville with a stunning seventh inning comeback to take game two by the count of 5-4. With the loss, the Lady Leopards dropped back to an even 9-9 record on the season.
---
Frase Goes 2-for-3 to Lead Leopards
Junior catcher Kat Frase led Louisville by going 2-for-3 with a double while also scoring a pair of key runs. She scored the tying run in the fifth and the go-ahead run in the LHS seventh inning.
Trailing 2-1, Frase doubled to left field to start the Lady Leopards fifth inning rally. Freshman right fielder Brooke Haren singled and then took second via defensive indifference to set the table for freshman shortstop Matti Benson. Two pitches later, Benson hit a 2-run triple to center field scoring the tying run in Frase and the go-ahead run in Haren to put Louisville in front 3-2.
---
Louisville Takes the Lead in 7th
Alliance tied the game at 3-3 in the bottom of the fifth and neither team scored in the sixth inning. Frase kickstarted the Lady Leopards bats again with a 1-out single to left in the top of the seventh inning. Haren looked to sacrifice Frase to second, but it worked out even better for LHS. Haren reached via an error and Frase advanced to third. Benson followed with a sacrifice fly to center field that scored Frase to put Louisville ahead 4-3.
---
Aviators Stun Leopards With Walk-Off
The Lady Aviators tied the game in the bottom of the seventh when left fielder Alyssa White singled home shortstop Cameryn Mullaly with 1 out. The Lady Leopards elected to intentionally walk the next two batters to setup the force at home or a potential double play in the field. The decision backfired as first baseman Kylie Davis walked with the bases loaded scoring the winning run in White from third base to give Alliance their first victory over Louisville since 2009.
---
Mullaly Goes 4-for-4 for Alliance
Mullaly finished a perfect 4-for-4 with a double and 3 runs scored to lead the Lady Aviators. She scored Alliance's initial run of the contest in the bottom of the first when third baseman Megan Hippley singled her home from third. Mullaly later hit an RBI single of her own that plated pitcher Emma Reese in the second inning to put AHS in front 2-1.
Mullaly lso doubled in the bottom of the fifth inning before scoring to knot the game at 3-3. White drove her in via a ground out to third base.
The Aviators reversed their fortunes from game one by out-hitting the Leopards 13-7 in game two. Reese batted 3-for-4 with a double. Hippley and White also recorded 2 hits each for AHS.
---
Aviators 1st Win Over Leopards Since 2009
The loss snaps Louisville's 19-game winning streak over Alliance that spanned over a decade. The Lady Leopards last fell to the Lady Aviators 3-2 on the road on May 15, 2009. Louisville had put up double digit run totals on Alliance in 12 consecutive games prior to the loss.
The Lady Leopards still lead the all-time series 27-6 overall, which includes a 12-4 record when playing at AHS.
<<< Previous 2018 at Alliance | Alliance All-Time Series
VARSITY SOFTBALL BOX SCORE GAME 1
LEOPARDS 10, AVIATORS 2
Team 123-456-7–R-H-E
Alliance 010-000-1–2-6-2
Louisville 412-003-X–10-17-0
ALLIANCE AVIATORS SOFTBALL VARSITY BATTING STATS
| Lineup | AB | R | H | RBI | BB | SO |
| --- | --- | --- | --- | --- | --- | --- |
| Emma Reese | 3 | 0 | 1 | 0 | 0 | 0 |
| Reese Grisez | 3 | 0 | 0 | 0 | 0 | 1 |
| Cameryn Mullaly | 3 | 0 | 0 | 0 | 0 | 0 |
| Alyssa White | 3 | 2 | 2 | 0 | 0 | 0 |
| Taylor Boschini | 3 | 0 | 2 | 1 | 0 | 0 |
| Kylie Davis | 3 | 0 | 0 | 0 | 0 | 0 |
| Megan Hippley | 3 | 0 | 1 | 1 | 0 | 0 |
| ShiAnn Crom | 3 | 0 | 0 | 0 | 0 | 1 |
| MacKenzie Kuntzman | 2 | 0 | 0 | 0 | 0 | 0 |
| Totals | 26 | 2 | 6 | 2 | 0 | 2 |
ALLIANCE AVIATORS SOFTBALL VARSITY PITCHING STATS
| Pitching | IP | #P | S% | H | R | ER | SO | BB | HR |
| --- | --- | --- | --- | --- | --- | --- | --- | --- | --- |
| Megan Hippley | 1.0 | 21 | .667 | 5 | 4 | 4 | 0 | 1 | 1 |
| MacKenzie Kuntzman | 5.0 | 62 | .726 | 12 | 6 | 6 | 1 | 0 | 1 |
| Totals | 6.0 | 83 | .711 | 17 | 10 | 10 | 1 | 1 | 2 |
LOUISVILLE LEOPARDS SOFTBALL VARSITY BATTING STATS
| Lineup | AB | R | H | RBI | BB | SO |
| --- | --- | --- | --- | --- | --- | --- |
| Matti Benson | 4 | 2 | 3 | 4 | 0 | 0 |
| Kenzi Denzer | 3 | 2 | 2 | 0 | 1 | 0 |
| Kaylee Nolte | 4 | 1 | 1 | 0 | 0 | 0 |
| Jenna Collins | 4 | 2 | 2 | 0 | 0 | 0 |
| Lauren Stillwagon | 4 | 0 | 1 | 1 | 0 | 0 |
| Katie Porter | 4 | 1 | 3 | 2 | 0 | 0 |
| Brooke Brendle | 4 | 0 | 2 | 0 | 0 | 0 |
| Brooke Haren | 4 | 1 | 2 | 2 | 0 | 1 |
| Shelby Mayle | 3 | 1 | 1 | 0 | 0 | 0 |
| Cloie Ensley | – | – | – | – | – | – |
| Kat Frase | – | – | – | – | – | – |
| Kendra Thomas | – | – | – | – | – | – |
| Totals | 34 | 10 | 17 | 9 | 1 | 1 |
LOUISVILLE LEOPARDS SOFTBALL VARSITY PITCHING STATS
| Pitching | IP | #P | S% | H | R | ER | SO | BB | HR |
| --- | --- | --- | --- | --- | --- | --- | --- | --- | --- |
| Cloie Ensley | 7.0 | 67 | .716 | 6 | 2 | 2 | 2 | 0 | 0 |
| Kendra Thomas | 0.0 | 0 | .000 | 0 | 0 | 0 | 0 | 0 | 0 |
| Totals | 7.0 | 67 | .716 | 6 | 2 | 2 | 2 | 0 | 0 |
Records: Louisville 9-8
---
VARSITY SOFTBALL BOX SCORE GAME 2
AVIATORS 5, LEOPARDS 4
Team 123-456-7–R-H-E
Louisville 001-020-1–4-7-1
Alliance 101-010-2–5-13-1
LOUISVILLE LEOPARDS SOFTBALL VARSITY BATTING STATS
| Lineup | AB | R | H | RBI | BB | SO |
| --- | --- | --- | --- | --- | --- | --- |
| Matti Benson | 2 | 0 | 1 | 3 | 1 | 0 |
| Kaylee Nolte | 4 | 0 | 1 | 0 | 0 | 0 |
| Lauren Stillwagon | 3 | 0 | 0 | 0 | 0 | 0 |
| Jenna Collins | 3 | 0 | 1 | 0 | 0 | 1 |
| Shelby Mayle | 3 | 0 | 0 | 0 | 0 | 0 |
| Katie Porter | 3 | 0 | 0 | 0 | 0 | 0 |
| Kenzi Denzer | 3 | 1 | 1 | 0 | 0 | 0 |
| Kat Frase | 3 | 2 | 2 | 0 | 0 | 0 |
| Brooke Haren | 2 | 1 | 1 | 0 | 0 | 0 |
| Cloie Ensley | – | – | – | – | – | – |
| Totals | 26 | 4 | 7 | 3 | 1 | 1 |
LOUISVILLE LEOPARDS SOFTBALL VARSITY PITCHING STATS
| Pitching | IP | #P | S% | H | R | ER | SO | BB | HR |
| --- | --- | --- | --- | --- | --- | --- | --- | --- | --- |
| Cloie Ensley | 6.1 | 84 | .738 | 13 | 5 | 5 | 2 | 3 | 0 |
| Totals | 6.1 | 84 | .738 | 13 | 5 | 5 | 2 | 3 | 0 |
ALLIANCE AVIATORS SOFTBALL VARSITY BATTING STATS
| Lineup | AB | R | H | RBI | BB | SO |
| --- | --- | --- | --- | --- | --- | --- |
| Emma Reese | 4 | 1 | 3 | 0 | 0 | 0 |
| MacKenzie Kuntzman | 4 | 0 | 0 | 0 | 0 | 1 |
| Cameryn Mullaly | 4 | 3 | 4 | 1 | 0 | 0 |
| Alyssa White | 4 | 1 | 2 | 2 | 0 | 0 |
| Megan Hippley | 3 | 0 | 2 | 1 | 1 | 0 |
| Taylor Boschini | 3 | 0 | 0 | 0 | 1 | 1 |
| Kylie Davis | 3 | 0 | 1 | 1 | 1 | 0 |
| Courtney Byler | 3 | 0 | 0 | 0 | 0 | 0 |
| Reese Grisez | 3 | 0 | 1 | 0 | 0 | 0 |
| Totals | 31 | 5 | 13 | 5 | 3 | 2 |
ALLIANCE AVIATORS SOFTBALL VARSITY PITCHING STATS
| Pitching | IP | #P | S% | H | R | ER | SO | BB | HR |
| --- | --- | --- | --- | --- | --- | --- | --- | --- | --- |
| Emma Reese | 7.0 | 102 | .667 | 7 | 4 | 3 | 1 | 1 | 0 |
| Totals | 7.0 | 102 | .667 | 7 | 4 | 3 | 1 | 1 | 0 |
Records: Louisville 9-9