Louisville Drops Road Game at Akron Ellet 3-1 – Girls Soccer
Akron Ellet 3, Louisville 1
<<< Previous At Lake | Girls Soccer Schedule | Next Vs. Hoover >>>
The Louisville Leopards Girls Soccer Team fell on the road to the host Akron Ellet Orangemen Wednesday at Joseph B Yost Stadium. With the loss, Louisville falls to 4-5 on the season.
---
Allan Scores 1st Half Header for Louisville
Sophomore Payton Allan's header in the opening half accounted for the Lady Leopards lone goal in the contest. Allan headed home a corner kick taken by junior Paige Folk to chop the Orangemen lead in half at 2-1 with 9:01 to play before halftime.
Louisville wouldn't score again despite taking 12 corner kicks throughout the game. Senior goalkeeper Amelia Henderhan also recorded 8 saves.
---
Tucker Records Hat Trick to Lead Ellet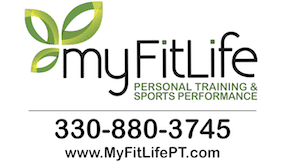 Senior Sydney Tucker scored a hat trick worth of goals in the opening half to lead Akron Ellet. Tucker scored the first two goals of the contest in the 14th minute and 21st minute. She also converted a penalty kick with 33 seconds remaining in the first half to put the Orangmen ahead 3-1.
Neither team scored in the second half making the halftime score the final tally.
---
Louisville Vs. Ellet Girls Soccer Series
Louisville is now 0-1-1 against Akron Ellet all-time. The two teams tied 4-4 nearly a full calendar year prior at Louisville Leopards Stadium.
<<< Previous 2021 | Akron Ellet All-Time Series
---
Louisville at Akron Ellet Girls Soccer Box Score
ORANGEMEN 3, LEOPARDS 1
Team 1-2–TOTAL
Louisville 1-0–01
Ellet 3-0–03
1st Half
ELLET – Sydney Tucker | LHS 0, EHS 1, 26:30
ELLET – Sydney Tucker | LHS 0, EHS 2, 19:30
LOUISVILLE – Payton Allan (Paige Folk) | LHS 1, EHS 2, 9:01
ELLET – Sydney Tucker (PK) | LHS 1, EHS 3, 0:33
2nd Half
No Scoring
Records: Louisville 4-5