Lady Leopards Shutout Hoover 2-0 – Girls Soccer
Louisville 2, North Canton Hoover 0
<<< Previous At Akron Ellet | Girls Soccer Schedule | Next At Central Catholic >>>
The Louisville Leopards Girls Soccer Team shutout the visiting North Canton Hoover Vikings 2-0 Monday Night at Louisville Leopards Stadium. With the win, Louisville evens their record to 5-5 on the year.
---
Miller & Sells Score 2nd Half Goals for LHS
After a scoreless first half, the Lady Leopards broke the deadlock with a pair of second half goals to lift them to victory over the Lady Vikings. Junior Mazzy Miller got Louisville on the board in the 50th minute via an assist from freshman Alyssa Schillig.
The Leopards added to their lead later on in the 66th minute of action. Junior Paige Folk delivered a corner kick into the box and junior Mikaiah Sells headed it home for a goal to put Louisville in front 2-0 with 14:40 left in the game.
---
Henderhan Records 5th Shutout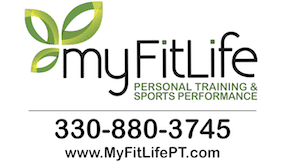 The Lady Leopards defense did the rest in earning their fifth shutout of the season. Louisville limited North Canton to just six shots on goal and a single corner kick.
When the ball was headed toward the goal, senior goalkeeper Amelia Henderhan was there to stop it as she recorded six saves on the night. For Henderhan, the shutout is her fifth of the season and 23rd for her decorated career.
---
Leopards Vs. Viking Girls Soccer History
This is the Lady Leopards first win at home over the Vikings in the series that dates back to Louisville's inaugural season of 2003. This is also the Lady Leopards first win over Hoover since shutting them out 1-0 in the 2013 season opener. Louisville is now 3-12-2 against North Canton all-time, which includes a 1-5-1 record when playing at home in the series.
This is the second straight year that the Leopards have shutout the Vikings. The two teams played to a scoreless tie last season after North Canton had won the last six meetings in the rivalry prior to that game. The two goal margin is the largest for Louisville against Hoover.
<<< Previous 2021 | Hoover All-Time Series
---
Hoover at Louisville Girls Soccer Box Score
LEOPARDS 2, VIKINGS 0
Team 1-2–TOTAL
Hoover 0-0–00
Louisville 1-2–02
1st Half
No Scoring
2nd Half
LOUISVILLE – Mazzy Miller (Alyssa Schillig) | LHS 1, NCCHS 0, 30:28
LOUISVILLE – Mikaiah Sells (Paige Folk) | LHS 2, NCHHS 0, 14:40
Records: Louisville 5-5