Louisville Remains Unbeaten With Win Over Beaver Local
Louisville 42, Beaver Local 27
<<< Previous Vs. Austintown Fitch | Wrestling Schedule | Next Maumee Bay Classic >>>
The Louisville Leopards Varsity Wrestling Team defeated the visiting Beaver Local Beavers 42-27 Wednesday Night at Louisville High School. With the victory, Louisville stays undefeated on the season improving to 4-0.
---
Leopards Never Trail in Victory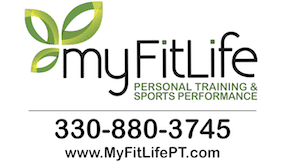 Junior Ben Brendle (285), #12 ranked senior Connor Novosel (113), #7 ranked senior Dylan Rhoads (132), and #1 ranked senior Dominic Hoffarth (150) all won by fall to lead the Leopards. Brendle, Rhoads, and Hoffarth all pinned their opponents in the first period. Novosel also won by fall with 42 seconds remaining in the third period of his match.
Louisville won the first three bouts in building a 16-0 lead at the onset. This included #17 ranked freshman Colton Rhoads (106) earning a 13-5 major decision against Beaver Local's Justice Fisher.
The Leopards would eventually pull ahead 42-9 before the Beavers claimed the final three matches of the night. Other Louisville winners included #9 ranked senior Kolten Barker (126) winning by technical fall 17-1 over Gage Smith and #14 ranked sophomore Wyatt Smith (157) winning by 7-3 decision over Dylan Ferguson. Sophomore Luke Miller (144) also claimed the Leopards only forfeit of the evening.
---
Beavers Take Final Three Matches
#12 ranked Gabriel Morgan (175) and Kane Curran (190) earned back-to-back pins late to lead Beaver Local's cause. #6 ranked Robert Buchheit (120) also earned a 4-2 decision against freshman Beau Nezbeth for the Beavers only other victory on the mat. Justin Cox (144) claimed victory through default and Isaac Presscott (215) took the forfeit to conclude the match.
UP NEXT: The Leopards will next compete at the Maumee Bay Classic on Friday, January 13 and Saturday, January 14. The action begins at 10:00 AM Friday from Oregon Clay High School.
Cover Photo By The Louisville Herald
---
Beaver Local at Louisville Wrestling Box Score
LEOPARDS 42, BEAVERS 27
285 – Ben Brendle (Louisville) pins Brady Smith (Beaver), 1:53 | LHS 6, BLHS 0
106 – #17 Colton Rhoads (Louisville) maj. decision Justice Fisher (Beaver), 13-5 | LHS 10, BLHS 0
113 – #12 Connor Novosel (Louisville) pins Christopher Warrick (Beaver), 5:18 | LHS 16, BLHS 0
120 – #6 Robert Buchheit (Beaver) decision Beau Nezbeth (Louisville), 4-2 | LHS 16, BLHS 3
126 – #9 Kolten Barker (Louisville) tech. fall Gage Smith (Beaver), 17-1 | LHS 21, BLHS 3
132 – #7 Dylan Rhoads (Louisville) pins Hayden McCoy (Beaver), 1:02 | LHS 27, BLHS 3
138 – #30(144) Justin Cox (Beaver) default Tanner Frank (Louisville) | LHS 27, BLHS 9
144 – Luke Miller (Louisville) wins by forfeit | LHS 33, BLHS 9
150 – #1 Dominic Hoffarth (Louisville) pins #22 Trent Ewing (Beaver), 1:50 | LHS 36, BLHS 9
157 – #14 Wyatt Smith (Louisville) decision Dylan Ferguson (Beaver), 7-3 | LHS 39, BLHS 9
165 – Ryan Chafins (Beaver) decision Jude Yeager (Louisville), 7-6 | LHS 42, BLHS 9
175 – #12 Gabriel Morgan (Beaver) pins Gavin Hamilton (Louisville), 1:17 | LHS 42, BLHS 15
190 – Kane Curran (Beaver) pins Micah Bricker (Louisville), 3:21 | LHS 42, BLHS 21
215 – Isaac Presscott (Beaver) wins by forfeit | LHS 42, BLHS 27
Records: Louisville 4-0
---
Donate to Leopard Nation
---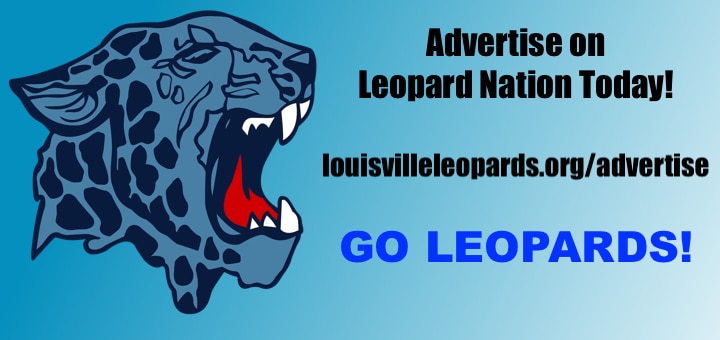 Don't forget to Subscribe to Our Posts for Free
You can also Submit an Article