Louisville Boys Take 4th, Girls 6th at Stark County Championships Meet – Cross Country
The Louisville Leopards Cross Country Teams competed at the Stark County Championships Meet Saturday at GlenOak High School.
The Boys scored 107 points to finish 4th out of 19 competing teams. This included finishing in 2nd place out of 9 DI schools.The Girls totaled 178 points to claim 7th out of 13 competing teams. This earned them 6th out of 7 Division I schools.
Stark County Championships Meet Results
Boys Team | Boys Individual | Girls Team | Girls Individual | All Other Results
---
Boys – Louisville 107 (4th Out of 19)
<<< Previous Malone Invitational | Boys Cross Country Schedule | Next Legends Meet >>>
The Leopards were led by seniors Colby Adams and Bobby Ganser. Adams took fourth place clocking in at 15:43.31, a little over 16 seconds behind the meet's individual champion. Ganser finished in fifth place less than 4 seconds later with a time of 15:47.09.
All of Louisville's top five finishers were seniors. Owen Pukys (16:10.43) took 15th, Stephen Ulrich (16:38.15) finished 27th, and Sam Chlebeck (17:44.46) came in 60th.
Other Leopard runners included sophomore Grant Brown (63rd), senior Calvin Kiko (75th), sophomore Zan Keister (83rd), and sophomore Austin Beck (101st).
The Marlington Dukes took the team title finishing just 2 points ahead of the runner-up North Canton Hoover Vikings 93-95. The Jackson Polar Bears also placed third with 103 points, just 4 points ahead of Louisville.
Hoover senior Blaze Fichter finished as the individual champion with a time of 15:27.22. Finishing just ahead of the Leopards top runners were GlenOak junior Thomas Rice (15:36.58) in 2nd and Minerva senior Connor Shingleton (15:38.08) in third place.
---
Girls – Louisville 178 (7th Out of 13)
<<< Previous Malone Invitational | Girls Cross Country Schedule | Next Legends Meet >>>
The Louisville Girls' Cross Country Team traveled to GlenOak High School and placed 7th at the Stark County Championships. Camryn Barker was the team's top placer in 4th place with a time of 19:20. Fellow senior Bailey Menegay ran a lifetime best time of 20:50, which placed her 21st overall in the field of 121 runners. Other scorers for the Leopards included: Marisa Brown (52nd Place) Chloe Cole (61st place), and Sophia Mackall (62nd place) Diana Pukys was the 6th team member to cross the line in 65th place and Nadia Chaplik rounded out the top 7 with finish of 68th place.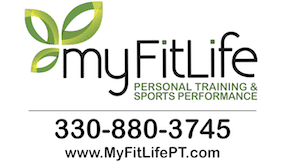 The team also had Taylor Dimmerling finishing in 70th place and Reese Joliat in 74th place. Four additional runners ran in the open race as well. Aliya Shine paced this group with a time of 23:57. Colleen Ramsey ran a 30 second lifetime best of 25:38. Summer Gronow finished in 26:06, while Anni Anderson crossed the line in 27:16.
The girls competed hard today and should be proud of their efforts. We will be back in action next week at the Trumbull County Fairgrounds to compete in the Legends Invitational. This meet honors cross country legends from Ohio. This year the meet will be honoring long time Malone Cross Country coach Jack Hazen.
-Head Coach Jerry Fresenko
UP NEXT: The Leopards will next compete at the Maplewood Legends Meet on Saturday, October 9. The Girls Large School Race will begin at 1:45 PM and the Boys Large School Race will begin at 2:15 PM from Trumbull County Fairgrounds.
---
Stark County Championships Girls Team Results
| | | |
| --- | --- | --- |
| Place | Team | Score |
| 1 | Minerva Lions | 44 |
| 2 | Jackson Polar Bears | 48 |
| 3 | Lake Blue Steaks | 86 |
| 4 | GlenOak Golden Eagles | 150 |
| 5 | Perry Panthers | 158 |
| 6 | North Canton Hoover Vikings | 176 |
| 7 | Louisville Leopards | 178 |
| 8 | Sandy Valley Cardinals | 213 |
| 9 | Tuslaw Mustangs | 268 |
| 10 | Northwest Indians | 292 |
| 11 | Fairless Falcons | 315 |
| 12 | East Canton Hornets | 316 |
| 13 | Alliance Aviators | 327 |
---
Stark County Championships Boys Individual Results
--------------------------------------------------------------------------------
Plc Pts Name                        Team                     Grade   Time Number
--------------------------------------------------------------------------------
  1   1 Blaze Fichter               Hoover                   12  0:15:27.22 7167
  2   2 Thomas Rice                 GlenOak                  11  0:15:36.58 7101
  3   3 Connor Shingleton           Minerva                  12  0:15:38.08 7618
  4   4 Colby Adams                 Louisville               12  0:15:43.31 7321
  5   5 Bobby Ganser                Louisville               12  0:15:47.09 7325
  6   6 Noah Graham                 Marlington               12  0:15:49.59 7372
  7   7 Noah Johnson                Hoover                   11  0:15:55.92 7170
  8   8 Gabe Shilling               East Canton              12  0:16:00.39 6952
  9   9 Tesfaye Young               GlenOak                  11  0:16:01.70 7103
 10  10 Kyle Woods                  Mass. Perry              12  0:16:02.40 7576
 11  11 Connor Reed                 Mass. Perry              10  0:16:03.36 7573
 12  12 Ian Paul                    Canton C.C.              12  0:16:03.65 6866
 13  13 Colin Cernansky             Marlington               10  0:16:06.00 7370
 14  14 Alex Zuckett                Mas. Jackson             12  0:16:10.23 7445
 15  15 Owen Pukys                  Louisville               12  0:16:10.43 7328
 16  16 Ian Clevinger               Lake                     12  0:16:13.77 7223
 17  17 William Prato               Mas. Jackson             10  0:16:25.99 7443
 18  18 Brylan Holland              East Canton              11  0:16:26.35 6946
 19  19 Elliot Zukcett              Mas. Jackson             10  0:16:28.18 7446
 20  20 Alex Hill                   Mass. Perry              11  0:16:28.34 7570
 21  21 Nash Minor                  Marlington               11  0:16:29.67 7374
 22  22 Zach McClain                Mas. Jackson             12  0:16:30.07 7442
 23  23 Liam Blake                  Marlington               12  0:16:34.08 7368
 24  24 Corder Houk                 GlenOak                  12  0:16:36.15 7097
 25  25 Jacob Craig                 Hoover                   10  0:16:37.23 7166
 26  26 Zavier Medina               Hoover                    9  0:16:37.82 7172
 27  27 Stephen Ulrich              Louisville               12  0:16:38.15 7329
 28  28 Cooper Reed                 Mass. Perry              11  0:16:42.33 7574
 29  29 Jack Swartz                 Tuslaw                   11  0:16:46.19 7853
 30  30 Cohen Boyce                 Marlington               11  0:16:47.15 7369
 31  31 Eli Ilg                     Mas. Jackson              9  0:16:52.89 7440
 32  32 Mario Zito                  Northwest                12  0:16:54.41 7730
 33  33 Cael Ball                   Mas. Jackson             10  0:16:54.67 7438
 34  34 Carson Reed                 Mas. Jackson             12  0:16:56.84 7444
 35  35 Andrew Wade                 East Canton              11  0:16:56.90 6953
 36  36 John Hollon                 Hoover                   12  0:16:59.92 7169
 37  37 Braxton Ohman               East Canton              12  0:17:00.13 6950
 38  38 Brady Noll                  Canton South             12  0:17:04.28 6916
 39  39 Grasyn Rettig               Minerva                   9  0:17:05.12 7617
 40  40 Brody Fravel                GlenOak                  12  0:17:05.14 7095
 41  41 Dominic Carosielli          Mass. Perry              12  0:17:06.03 7568
 42     Joshua Huzyak               Mas. Jackson             10  0:17:09.19 7439
 43  42 Dylan Easterling            Northwest                10  0:17:10.14 7726
 44  43 Jacob Harms                 GlenOak                  11  0:17:12.14 7096
 45  44 Joe Joe Rolko               Tuslaw                   12  0:17:13.74 7852
 46  45 Landen Demos                East Canton              12  0:17:13.85 6945
 47  46 Matthew Tschantz            GlenOak                  12  0:17:14.56 7102
 48  47 Wesley Marsden              GlenOak                  10  0:17:15.39 7099
 49  48 Luke Ryan                   Marlington                9  0:17:15.86 7376
 50     Ian Kimbrough               GlenOak                  10  0:17:15.99 7098
 51  49 Max Grillo                  Canton C.C.              12  0:17:17.03 6863
 52     Lucas Immel                 Mas. Jackson             12  0:17:21.57 7441
 53  50 Michael Nicholls            Marlington               10  0:17:28.00 7375
 54  51 Gabriel McHolm              Hoover                   10  0:17:32.04 7171
 55  52 Hunter Gearling             Canton McKinley          10  0:17:32.66 6877
 56  53 Luke Vlacovsky              Canton C.C.               9  0:17:36.37 6868
 57     Logan Citino                Marlington               10  0:17:37.72 7371
 58  54 Daniel Holihan              Hoover                    9  0:17:38.67 7168
 59  55 Lucas McCauley              East Canton              10  0:17:42.16 6949
 60  56 Sam Chlebeck                Louisville               12  0:17:44.46 7324
 61  57 Jordan Schwartz             Alliance                 11  0:17:45.42 6840
 62  58 Ryan Cassidy                Minerva                   9  0:17:46.12 7612
 63  59 Grant Brown                 Louisville               10  0:17:46.23 7323
 64     Blayne Maurer               GlenOak                  11  0:17:49.22 7100
 65  60 Logan Reese                 Mass. Perry              10  0:17:49.72 7564
 66  61 Jonathon Smith              Lake                     11  0:17:50.17 7227
 67  62 Cole Deluca                 Lake                     12  0:17:50.68 7224
 68  63 Austin Hammock              Mass. Perry              11  0:17:55.11 7569
 69  64 Joseph Slatzer              Fairless                 10  0:17:56.75 7026
 70     Thomas Mosholder            Hoover                   11  0:17:57.78 7173
 71  65 Mason Steele                Minerva                  10  0:17:58.48 7619
 72  66 Darius Edwards              Washington               10  0:18:00.02 7884
 73     Gavin Lauter                Marlington                9  0:18:00.38 7373
 74  67 Jacob Round                 Lake                     10  0:18:00.52 7226
 75  68 Calvin Kiko                 Louisville               12  0:18:00.75 7327
 76  69 Dominic DePasquale          Canton C.C.              10  0:18:00.89 6861
 77     Owen Rair                   Mass. Perry              11  0:18:01.25 7572
 78     Riley Hostetler             Mass. Perry              10  0:18:05.20 7571
 79  70 Owen Grubb                  Minerva                  10  0:18:05.77 7614
 80  71 Brandon Davis               Minerva                  11  0:18:11.91 7613
 81     Kevin Renner                Hoover                   10  0:18:12.48 7174
 82  72 Cooper Robbins              Canton South             12  0:18:16.89 6918
 83     Zan Keister                 Louisville               10  0:18:17.01 7326
 84  73 Logan Cox                   Alliance                 10  0:18:18.22 6835
 85  74 Christopher Kline           Lake Center Chr.         12  0:18:20.47 7296
 86  75 Jacob Wyder                 Lake Center Chr.         11  0:18:21.07 7298
 87  76 Dominic Artman              Lake                     12  0:18:22.24 7220
 88  77 Caleb Barcalow              Canton South             11  0:18:30.11 6912
 89  78 Theo Reid                   Canton McKinley          10  0:18:30.44 6882
 90  79 Lex McMahon                 Lake                      9  0:18:34.44 7225
 91  80 Isaiah Baldridge            Lake                     10  0:18:40.53 7221
 92  81 Bergen Rhome                Alliance                 12  0:18:41.82 6839
 93  82 Nick Martino                East Canton              12  0:18:47.55 6948
 94  83 Aric Bretz                  Tuslaw                   11  0:18:48.39 7847
 95  84 Hunter Himebaugh            Canton McKinley          10  0:18:48.56 6878
 96  85 Nick Hallaman               Canton C.C.              10  0:18:53.04 6864
 97  86 Alec Sebrell                Washington               12  0:18:54.80 7889
 98  87 Luke Mullins                Canton McKinley          10  0:18:56.86 6881
 99  88 Percy McGhee                Fairless                 10  0:18:59.40 7022
100  89 Nathan Overly               Sandy Valley             11  0:19:01.19 7822
101     Austin Beck                 Louisville               10  0:19:02.59 7322
102  90 Mason Palmer                Fairless                 12  0:19:03.18 7024
103     Dominic Runzo               East Canton              11  0:19:08.96 6951
104  91 Keanon Filler               Washington                9  0:19:10.43 7885
105     Holden Clemens              Lake                     10  0:19:13.32 7222
106  92 Randolph McFarren           Tuslaw                   11  0:19:15.10 7848
107  93 Logan Rankl                 Tuslaw                   11  0:19:17.30 7851
108  94 Connor Norris               Minerva                  10  0:19:18.32 7616
109  95 Brandon Wigfield            Sandy Valley             12  0:19:24.78 7823
110  96 Seth Dillon                 Alliance                 10  0:19:30.73 6836
111  97 Ben Carlson                 Lake Center Chr.         12  0:19:31.04 7293
112  98 Andrew Micklos              Northwest                10  0:19:34.64 7728
113  99 Abe Shrock                  Northwest                11  0:19:35.91 7729
114     Nathan Teeple               Lake                      9  0:19:35.98 7228
115     Dominic Boldizar            Minerva                  10  0:19:38.41 7611
116 100 Renzo Tello-Sunderman       Canton South              9  0:19:41.32 6920
117 101 Jacob Makar                 Northwest                10  0:19:43.40 7727
118 102 Seth Hole                   Canton South             12  0:19:49.36 6914
119     Gavin Nagy                  Minerva                  10  0:19:54.91 7615
120 103 Steven Swartz               Tuslaw                    9  0:20:08.58 7854
121 104 Carlos Cantera-Quintero     Canton C.C.               9  0:20:09.79 6860
122 105 Xander Shaffer              Canton C.C.              12  0:20:18.80 6867
123 106 Ben Gilkerson               Fairless                 10  0:20:22.22 7021
124 107 Logan Lightfoot             Washington               10  0:20:22.23 7886
125 108 Ramsey Reith                Alliance                 11  0:20:22.41 6838
126 109 Logan Barkan                Fairless                  9  0:20:31.57 7020
127 110 Ben Allan                   Lake Center Chr.         11  0:20:45.49 7292
128 111 Luke Wade                   Fairless                  9  0:20:45.88 7027
129 112 John Norris                 Canton South              9  0:20:58.09 6917
130 113 Brendan Jones               Sandy Valley              9  0:20:59.34 7817
131 114 Braden Polen                Tuslaw                   10  0:20:59.99 7849
132 115 Tucker Moll                 Sandy Valley              9  0:21:00.57 7820
133 116 Liam Wilson                 Lake Center Chr.         11  0:21:05.66 7297
134 117 Brandon Slatzer             Canton South             12  0:21:08.85 6919
135     Matthew Hernandez           Canton C.C.              12  0:21:09.59 6865
136     Sam Garton                  Canton C.C.              11  0:21:09.63 6862
137     Andrew Pratt                Tuslaw                   11  0:21:25.84 7850
138 118 Matthew Jones               Sandy Valley              9  0:21:41.24 7818
139 119 Jackson Muntean             Fairless                  9  0:21:58.65 7023
140     Skylar Williams             Fairless                 10  0:22:06.02 7028
141 120 Zane Grabowski              Lake Center Chr.         11  0:22:13.38 7294
142     William Schumacher          Fairless                 11  0:22:17.75 7025
143 121 Jayden Martin               Washington               12  0:22:30.41 7887
144 122 Matthias Ridgill            Washington               12  0:22:38.07 7888
145     Josh Barcalow               Canton South              9  0:22:56.10 6913
146 123 David Ackerman              Canton McKinley           9  0:23:46.62 6876
147 124 Eoin Jones                  Canton McKinley           9  0:23:52.52 6880
148     Isaac Nero                  Canton South              9  0:24:03.75 6915
149 125 Trapper Moll                Sandy Valley             11  0:24:19.18 7819
150 126 Andrew Chunat               Alliance                  9  0:25:01.15 6834
151 127 Michael Sorrell             Washington                9  0:25:27.21 7890
152     Zane Benson                 Washington                9  0:26:12.88 7883
---
Stark County Championships Girls Individual Results
--------------------------------------------------------------------------------
Plc Pts Name                        Team                     Grade   Time Number
--------------------------------------------------------------------------------
  1     Bella Graham                Marlington               11  0:18:41.49 7386
  2   1 Kailey Zagst                Mas. Jackson             11  0:19:02.58 7523
  3   2 Sofia Istnick               Mas. Jackson             12  0:19:08.29 7519
  4   3 Camryn Barker               Louisville               12  0:19:20.34 7341
  5   4 Daniela Scheffler           Lake                      9  0:19:36.24 7264
  6   5 Hera Hoffee                 Minerva                  11  0:19:37.84 7655
  7   6 Hannah Ison                 Minerva                   9  0:19:48.95 7657
  8   7 Chloe Dostal                Mass. Perry               9  0:19:59.26 7594
  9   8 Audrey Wade                 East Canton              10  0:20:00.64 6969
 10   9 Jenna Cassidy               Minerva                  12  0:20:15.06 7650
 11  10 Malena Cybak                Tuslaw                   12  0:20:15.09 7868
 12  11 Annabelle Crissman          Minerva                   9  0:20:16.39 7651
 13  12 Emily DeRosa                Mas. Jackson             11  0:20:19.12 7516
 14  13 Kayla Crissman              Minerva                   9  0:20:19.95 7652
 15  14 Sophia Reed                 Mas. Jackson             10  0:20:21.18 7521
 16  15 Nora Salem                  GlenOak                  10  0:20:28.13 7130
 17  16 Sierra Delahanty            Lake                     12  0:20:31.90 7259
 18  17 Lily Cross                  Lake                      9  0:20:35.69 7258
 19  18 Tori Dunham                 Minerva                  11  0:20:42.08 7654
 20  19 Ella Degenhard              Mas. Jackson              9  0:20:44.67 7515
 21  20 Bailey Menegay              Louisville               12  0:20:50.23 7347
 22  21 Ahna Doane                  Fairless                  9  0:20:51.37 7036
 23  22 Riley Holland               Lake                      9  0:20:55.10 7260
 24  23 Gianna Hudas                Mas. Jackson             10  0:20:55.13 7518
 25  24 Grace Williams              Mas. Jackson             10  0:20:57.58 7522
 26  25 Kylie Miller                Mass. Perry              10  0:21:06.09 7598
 27  26 Kaydence Hoover             Sandy Valley             10  0:21:07.36 7831
 28  27 Lauren Warder               Lake                     12  0:21:09.07 7265
 29     Lauren Gram                 Mas. Jackson             12  0:21:14.21 7517
 30  28 Jenna Halco                 Mass. Perry              11  0:21:16.24 7596
 31  29 Leah Fisher                 Hoover                   10  0:21:19.13 7205
 32  30 Casey Russell               Sandy Valley              9  0:21:19.69 7835
 33  31 Jenna Delp                  GlenOak                  11  0:21:35.22 7123
 34  32 Anna Donaldson              Hoover                   10  0:21:35.90 7204
 35  33 Caris Lantz                 GlenOak                  11  0:21:37.31 7127
 36     Stella Blake                Marlington               10  0:21:43.66 7385
 37  34 Isabella Ohler              Hoover                    9  0:21:44.19 7209
 38  35 Sophia Janssen              GlenOak                  12  0:21:47.16 7125
 39     Camryn Meek                 Mas. Jackson             12  0:21:48.46 7520
 40  36 Jada Ames                   GlenOak                  10  0:21:50.89 7122
 41  37 June Price                  Lake                      9  0:21:54.00 7263
 42     Shaylin Rearick             Washington               10  0:21:54.80 7893
 43  38 Ally Miller                 Hoover                   11  0:21:59.50 7208
 44  39 Caitlyn Hopple              Minerva                  11  0:21:59.80 7656
 45  40 Sophia Ngetich              GlenOak                   9  0:22:04.19 7129
 46  41 Emily May                   GlenOak                  11  0:22:08.52 7128
 47  42 Bella Troyer                Mass. Perry              11  0:22:10.28 7599
 48  43 Allison Wims                Hoover                   11  0:22:22.53 7211
 49  44 Delaney Laudermilk          Lake                      9  0:22:29.49 7261
 50     Hailey Dray                 Minerva                  10  0:22:33.94 7653
 51  45 Deana Petersen              Sandy Valley             11  0:22:37.77 7834
 52  46 Marisa Brown                Louisville               11  0:22:37.92 7342
 53  47 Mallory Chunat              Alliance                 12  0:22:38.45 6846
 54  48 Kalia Sarver                Sandy Valley             10  0:22:42.61 7836
 55  49 Megan Swogger               Northwest                12  0:22:44.04 7752
 56  50 Brooke Fiegenschuh          Alliance                  9  0:22:46.95 6847
 57  51 Ashlinne Horning            Hoover                   10  0:22:48.78 7207
 58  52 Lauren Hobe                 Hoover                   11  0:22:50.27 7206
 59  53 Emma Weaver                 Northwest                11  0:22:59.81 7753
 60     Kate Kaplanis               GlenOak                   9  0:23:00.42 7126
 61  54 Chloe Cole                  Louisville               11  0:23:00.45 7344
 62  55 Sophia Mackall              Louisville               11  0:23:01.97 7346
 63  56 Macey Foss                  Mass. Perry              12  0:23:03.68 7595
 64  57 Kayla Scheufler             Tuslaw                    9  0:23:05.62 7871
 65  58 Diana Pukys                 Louisville               12  0:23:09.72 7348
 66     Elsie Haught                Lake Center Chr.         11  0:23:11.25 7307
 67  59 Riley Kasler                Fairless                  9  0:23:19.00 7037
 68  60 Nadia Chaplik               Louisville               12  0:23:29.79 7343
 69     Anna Palombo                Hoover                   10  0:23:30.88 7210
 70     Taylor Dimmerling           Louisville               10  0:23:35.25 7345
 71     Georgia Bentzel             Canton C.C.              11  0:23:36.26 6869
 72     Taylor Herberghs            GlenOak                  10  0:23:40.11 7124
 73  61 Georgia Huffman             Tuslaw                    9  0:23:42.05 7869
 74     Reese Joliat                Louisville                9  0:23:44.03 7339
 75  62 Andrea Rohn                 Northwest                10  0:23:44.84 7750
 76  63 Gracelyn DeGraw             Northwest                10  0:23:53.08 7747
 77     Danielle Orr                Lake                     11  0:23:54.75 7262
 78  64 Peyton Nicholson            Sandy Valley              9  0:23:56.63 7833
 79     Gracen Competty             Canton C.C.              11  0:23:59.02 6871
 80     Faith Taylor                Canton South             12  0:24:03.82 6931
 81  65 Abbigale Zantow             Northwest                 9  0:24:04.68 7754
 82  66 Alyssa Risley               Alliance                 12  0:24:08.04 6850
 83     Blake LaChance              Hoover                    9  0:24:08.97 7190
 84  67 Keeley Edwards              Mass. Perry               9  0:24:10.18 7581
 85     Diane Jarvis                Marlington               10  0:24:10.27 7387
 86  68 Emma Campbell               Northwest                11  0:24:16.48 7746
 87     Miranda Bailey              Lake Center Chr.         10  0:24:21.70 7306
 88  69 Aubrey Spitale              Tuslaw                   11  0:24:24.57 7872
 89  70 Mckenna Burk                Sandy Valley              9  0:24:25.59 7830
 90     Madison Villa               Canton McKinley          10  0:24:28.03 6888
 91     Hayley Hulse                Lake Center Chr.         12  0:24:35.50 7308
 92  71 Macy Baker                  Tuslaw                    9  0:24:36.25 7864
 93  72 Samantha Bresaw             Tuslaw                    9  0:24:41.33 7866
 94  73 Tori Reichard               East Canton              12  0:24:45.69 6967
 95  74 Madison Smith               Northwest                11  0:24:51.83 7751
 96  75 Mikayla Palmer              Fairless                  9  0:24:56.99 7038
 97  76 Rayla Clapper               East Canton               9  0:24:57.58 6962
 98     Faith Pavkov                Lake Center Chr.         11  0:25:05.41 7309
 99     Kendra Scott                Marlington               10  0:25:07.62 7390
100  77 MacKenzie Dayton            Fairless                 12  0:25:08.35 7035
101  78 Rylee Horning               Alliance                 11  0:25:09.30 6849
102     Kathryn Pandrea             Northwest                 9  0:25:15.92 7749
103  79 Erin Norris                 East Canton              12  0:25:20.03 6965
104     Anna Nicholson              Northwest                12  0:25:24.38 7748
105  80 Annie Carter                East Canton              11  0:26:04.27 6961
106     Lauren Halas                Canton C.C.              11  0:26:09.52 6872
107  81 Haley Payne                 East Canton              10  0:26:18.38 6966
108  82 Samantha Monter             East Canton              11  0:26:19.38 6964
109  83 Lily Dayton                 Fairless                  9  0:26:40.08 7034
110  84 Jasmine Shoemaker           Sandy Valley             12  0:26:43.96 7837
111  85 Hannah Blandford            Tuslaw                   10  0:27:00.92 7865
112     Emily Sadler                Canton South             12  0:27:13.44 6929
113     Abby Lesher                 East Canton              11  0:27:54.48 6963
114     Madison Vickers             Sandy Valley              9  0:28:23.01 7838
115     Olivia Allen                Canton McKinley          10  0:28:43.62 6884
116     Allison Kuhn                Canton South              9  0:28:51.29 6928
117     Toni Datkuliak              Canton South              9  0:29:04.86 6924
118     Allison Neary               Sandy Valley             12  0:29:42.46 7832
119     Anna Rankl                  Tuslaw                   10  0:30:16.25 7870
120     Amelia Criswell             Tuslaw                   11  0:31:34.41 7867
121  86 Jailyn Billings             Alliance                 11  0:35:02.17 6845