Louisville Places 8th at Midwest Classic in Final Trip to Skyland Pines
Louisville 360 (8th Out of 16)
<<< Previous at Dover | Girls Golf Schedule | Next Match George Valentine Invite >>>
The Louisville Leopards Girls Golf Team competed at the Midwest Classic Saturday at Skyland Pines Golf Club. The Lady Leopards shot 360 as a team to finish 8th out of 16 teams in the Midwest Division.
---
Strouse Posts 82 to Lead Leopards
Senior Erin Strouse finished with a team low 82 to lead Louisville. Strouse shot a team best 40 on the front nine and followed with a team best 42 on the back nine as well.
Seniors Alexis Ralston, Abby Davis, and Claire Weston rounded out the Lady Leopards scoring. Ralston shot 85, Davis finished with 89, and Weston carded 104. Sophomore Peyton Biery also tallied 107 for LHS.
---
---
Dublin Jerome Takes 1st at Midwest Classic
The 6-time state champion Dublin Jerome Celtics finished as team champions after finishing with a team total score of 314. The Lady Celtics were led by tournament medalist, junior Audrey Ryu, who set a Midwest Classic Tournament record shooting a 4 under par round of 68.
The 3-time defending state champion New Albany Eagles placed second with a team tally of 320 and the Highland Hornets claimed third with a final count of 333.
---
Pulley Sinks Hole-in-One for Green
The Jackson Polar Bears (339) led all Stark County teams in taking fourth and the North Canton Hoover Vikings (341) came in sixth ahead of the Lady Leopards.
Louisville finished a single stroke ahead of the ninth place Green Bulldogs (361) who ran away with first place at Thursday's Elms Sectional Preview. Green's efforts were highlighted by junior Ava Pulley who sunk a hole-in-one on hole #12.
Other Stark County teams included the Perry Panthers (412) who took 15th and the GlenOak Golden Eagles (426) who rounded out the field 16 teams in the Midwest Division.
---
Lady Leopards Say Goodbye to Skyland Pines
Saturday's tournament marks the last time the Lady Leopards will compete on their former home course. Skyland Pines is set to close in September after being sold to developers.
<<< Previous 2020 | Midwest Classic
UP NEXT: The Lady Leopards will next compete at the George Valentine Invite on Monday, August 16. Tournament is set to begin at 10:00 AM from Brookside Golf Course in Ashland.
---
Leopards 360 (8th Out of 16)
| | | | |
| --- | --- | --- | --- |
| Golfer | Out | In | Total |
| Erin Strouse | 40 | 42 | 82 |
| Alexis Ralston | 41 | 44 | 85 |
| Abby Davis | 45 | 44 | 89 |
| Claire Weston | 47 | 57 | 104 |
| Peyton Biery | 51 | 56 | 107 |
---
Donate to Leopard Nation
---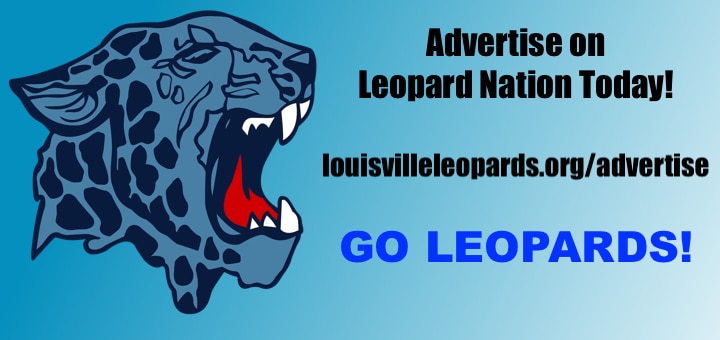 Don't forget to Subscribe to Our Posts for Free
---
Midwest Classic Team Results
| | | |
| --- | --- | --- |
| Place | Team | Score |
| 1 | Dublin Jerome Celtics | 314 |
| 2 | New Albany Eagles | 320 |
| 3 | Highland Hornets | 333 |
| 4 | Jackson Polar Bears | 339 |
| 5 | Magnificat Blue Streaks | 340 |
| 6 | North Canton Hoover Vikings | 341 |
| 7 | Toledo St. Ursula Arrows | 351 |
| 8 | Louisville Leopards | 360 |
| 9 | Green Bulldogs | 361 |
| 10 | Hathaway Brown Blazers | 362 |
| 11 | Dublin Coffman Shamrocks | 369 |
| 12 | Ashland Arrows | 381 |
| 13 | Stow-Munroe Falls Bulldogs | 382 |
| 14 | Walsh Jesuit Warriors | 389 |
| 15 | Perry Panthers | 412 |
| 16 | GlenOak Golden Eagles | 426 |
Midwest Classic Individual Results