Louisville Bests Massillon in Overtime 58-54 – Boys Basketball

Louisville 58, Massillon 54, OT
<<< Previous Vs. Norton | Boys Basketball Schedule | Next Vs. Lake >>>
The Louisville Leopards Boys Varsity Basketball Team defeated the visiting Massillon Tigers 58-54 in overtime Friday Night at Louisville High School. Louisville has now won four straight games and improves to 15-5 on the season with the victory.
Varsity Box Score | JV Box Score
---
Aljancic Leads Louisville with Game High 25
Junior guard Will Aljancic cashed in on 5 three-pointers and poured in a game high 25 points to lead the Leopards. Sophomore guard Hayden Nigro also dropped in 14 and freshman post Brayden Gross added 8 for Louisville.
The two teams battled back-and-forth to a 14-14 tie before the Tigers used an 8-1 run to take their largest lead of the game at 23-15 early on in the second quarter. Massillon would lead 33-28 at halftime and extended their advantage to 40-34 in the third quarter.
---
Leopards Take the Lead On 7-0 Run
A little later, the Leopards used a 7-0 run to take their first lead since the opening quarter. Nigro hit a step back jumper from the foul line to start the run. Then back-to-back buckets by Gross and senior guard Tyler Boldon put Louisville in front 43-42 with 45 seconds to go in the third.
Junior forward Ardell Banks put back an offensive rebound to give Massillon the lead back at 44-43 and the score remained the same as the third quarter buzzer sounded. The two squads exchanged leads three times at the beginning of the fourth quarter with junior forward Charlie Roberts scoring to give the Leopards a 47-46 edge with 5:08 to go in the game.
---
Neither Team Scores In Final 2:15 to Force Overtime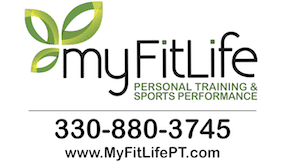 Points came at a premium for the remainder of regulation. Neither team scored again until Boldon scored in the lane off a bounce pass from Gross. Boldon was also fouled on the play, but was unable to convert his free throw attempt and that left the door open for the Tigers to tie the game on the other end. Junior guard/forward Elijah Farrington hit home a deep three from the right wing to knot the game at 49-49 with 2:15 to play.
Both defenses forced stops on the next two possessions. Louisville elected to shrink the game and milk the clock away on their ensuing possession. After a pair of timeouts, Boldon passed the ball to Gross who was wide open under the hoop. But junior guard Brennen Crowe closed in quickly and blocked the go-ahead shot attempt with 20 seconds left in regulation.
Massillon secured the loose ball and then chaos broke loose. A long pass down court was stolen by Aljancic giving LHS the ball back. Then multiple Tiger defenders closed in on Aljancic as he dribbled the ball up toward mid-court and a jump ball was called giving the ball back to Massillon with 6.9 seconds left. After a Tiger timeout, Crowe attempted a game winning shot in the right corner that was contested by Nigro. The ball circled the rim and fell off its mark, sending the game to overtime.
---
Louisville Never Trails in Overtime
Louisville struck first in overtime and that enabled them to take control of the extra session. Nigro drove straight down the right side of the lane and scored to put the Leopards up 51-49 with 2:39 remaining. Banks answered on the next possession for Massillon, but Gross put Louisville back in the lead on a lay-in off a jump pass from Nigro.
On defense, Aljancic forced a jump ball off an inbound play to give possession back to the Leopards. He then secured his own rebound on the offensive end and put it back up for two more while being fouled. Aljancic converted the extra free throw and LHS had its largest advantage of the night at 56-51 with 1:28 to go.
Massillon trimmed the deficit to 56-54 as the clock ticked under a minute to play. On the opposite end, Nigro received a pass near the half-court stripe, dribbled through four Tiger defenders, and went hard to the rack for what proved to be the game-clinching layup with 45 seconds left. Louisville's defense came up with two stops in the final 32.8 seconds to put the game on ice.
---
Banks Drops in 22 to Lead Massillon
The Tigers (9-8) were led by Banks who scored a team high 22 points. Senior point guard Kurtis Miller also scored 9 and freshman guard Jalen Slaughter added 8 for Massillon. Banks and Slaughter both hit a pair of three-pointers for wHS as well.
The Leopards have now defeated the Tigers in each of their past four meetings. Massillon still leads the all-time series 17-8 overall dating back to 1933, which includes a 6-4 record in games played at Louisville in the series.
<<< Previous 2021 | Massillon All-Time Series
---
Siegfried Notches 199th Career Victory
Leopard Head Coach Tom Siegfried notched his 199th career coaching victory with the win. He is now 199-140 (.587) as Louisville's head coach since taking the helm in the 2007-08 season. Siegfried will be in search of his 200th career win when the Leopards host the Lake Blue Streaks Tuesday.
UP NEXT:The Leopards will next host the Lake Blue Streaks on Tuesday, February 15. JV will begin at 5:30 PM followed by Varsity at 7:00 PM.
COVER PHOTO BY THE LOUISVILLE HERALD
---
Donate to Leopard Nation
---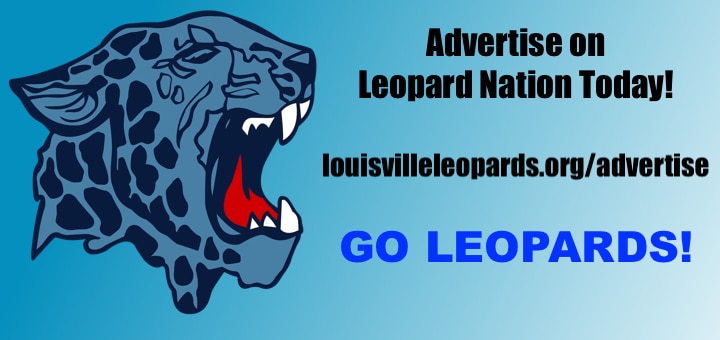 ---
Massillon at Louisville Boys Basketball Box Score
LEOPARDS 58, TIGERS 54, OT
Team 1-2-3-4-OT–TOTAL
Massillon 21-12-11-5-5–54
Louisville 15-13-15-6-9–58
TIGERS: Banks 9 2-2 22, Miller 4 0-1 9, Slaughter 3 0-0 8, Collins 3 0-1 6, Farrington 2 1-2 6, Crowe 1 0-0 3. TOTAL 22 3-6 54.
3-Pointers (7): Banks 2, Slaughter 2, Crowe, Farrington, Miller
Team FT: 3-6 50%
LEOPARDS: Aljancic 8 4-5 25, Nigro 6 2-4 14, Gross 4 0-0 8, Boldon 2 0-1 4, Siegfried 1 0-0 3, Lingenhoel 0 2-4 2, Roberts 1 0-0 2. TOTAL 22 8-14 58.
3-Pointers (6): Aljancic 5, Siegfried
Team FT: 8-14 57%
Fouls: 14-10 Massillon
Turnovers: 16-12 Massillon
Records: Louisville 15-5, Massillon 9-8
---
JV: Louisville 35, Massillon 34
JV Statistics
LEOPARDS 35, TIGERS 34
Team 1-2-3-4–TOTAL
Massillon 7-12-10-5–34
Louisville 4-13-7-11–35
TIGERS: Pledgave 3 0-0 6, Duplain 2 0-0 5, Toles 2 0-0 5, Greene 2 0-0 4, C. Knight 2 0-0 4, Wells 2 0-0 4, Keyes 1 0-0 2, Thomas 1 0-0 2, Webster 1 0-0 2. TOTAL 16 0-0 34.
3-Pointers (2): Duplain, Toles
Team FT: None
LEOPARDS: Aljancic 4 1-3 11, Vesely 3 0-0 8, Marshall 1 5-6 7, Loy 2 2-2 6, Wymer 1 0-0 3. TOTAL 11 8-11 35.
3-Pointers (5): Aljancic 2, Vesely 2, Wymer
Team FT: 8-11 73%
Fouls: 11-8 Massillon
Turnovers: 14-14
Records: Louisville 12-4