Leopards Shutout Firestone 7-0 in Regular Season Finale – Girls Soccer
Louisville 7, Akron Firestone 0
<<< Previous Vs. New Philadelphia | Girls Soccer Schedule | Next Vs. #29 Lakeside >>>
The Louisville Leopards Girls Varsity Soccer Team shutout the visiting Akron Firestone Falcons 7-0 Monday Night at Louisville Leopards Stadium. With the victory, Louisville finishes the regular season with a record of 5-7-5
---
---
Keelan And VanZant Score Two Goals Each
Seniors Morgan Keelan and Fallon VanZant each scored a pair of goals to lead the Lady Leopards. VanZant scored a goal in each half and also registered two assists. She has now scored 6 goals on the season to go along with a team leading 7 assists for the year. Keelan added two goals in the second half to give her a team leading 9 goals on the season.
---
Allan and Benson Net 1st Half Goals
Louisville's underclassman helped them gain a 3-0 advantage before halftime. After VanZant scored the game's opening goal, freshman Payton Allan followed to make it 2-0 with her fourth goal of the season. Sophomore Matti Benson also scored in the first half to put LHS in front 3-0. Benson's goal temporarily gave her the team lead with 8 goals for the year before Keelan added two goals in the second half to eclipse her.
---
Pittman Records 1st Goal of Season
Senior Bre Pittman scored her first goal of the campaign in the second half for the Lady Leopards. Fellow senior Hallie Schillig also notched her first assists of the season.
---
Henderhan Notches 7th Shutout of the Year
Junior goalkeeper Amelia Henderhan had 2 saves en rout to recording her seventh shutout of the season. Henderhan needs one more shutout to tie the season record set by the 2004 and 2013 Louisville Girls Soccer teams who each recorded 8. Henderhan adds to her own school record with this being her 17th career varsity shutout.
---
Leopards 1st Meeting With Firestone Since 2012
This is the Leopards first meeting against the Falcons since 2012. Louisville has defeated Akron Firestone in each of their past three matchups.
The Lady Leopards lead the all-time series 4-3, which includes a 3-1 record when playing at Louisville.
<<< Previous 2012 | Akron Firestone All-Time Series
UP NEXT: The #24 Seed Lady Leopards Girls Soccer Team will next host the #29 Seed Ashtabula Lakeside Dragons in the DI Cleveland East 1 Sectional Semifinals on Monday, October 18 at 6:00 PM.
COVER PHOTO BY: Jean Bowman Mayle
---
Donate to Leopard Nation
---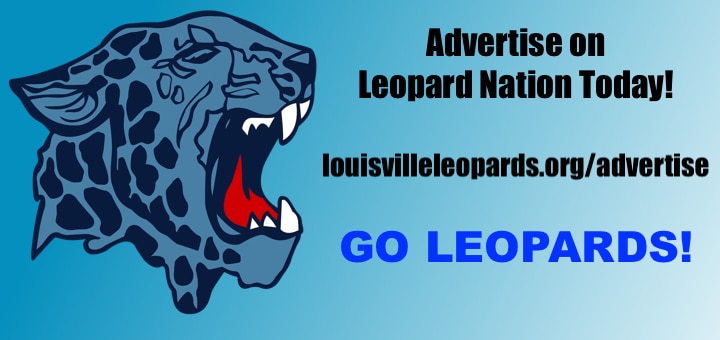 Don't forget to Subscribe to Our Posts for Free
---
FIRESTONE AT LOUISVILLE GIRLS SOCCER BOX SCORE
LEOPARDS 7, FALCONS 0
Team 1-2–TOTAL
Firestone 0-0–00
Louisville 3-4–07
1st Half
LOUISVILLE – Fallon VanZant | LHS 1, FHS 0
LOUISVILLE – Payton Allan | LHS 2, FHS 0
LOUISVILLE – Matti Benson | LHS 3, FHS 0
2nd Half
LOUISVILLE – ?? | LHS 4, FHS 0
LOUISVILLE – Morgan Keelan | LHS 5, FHS 0
LOUISVILLE – ?? | LHS 6, FHS 0
LOUISVILLE – ?? | LHS 7, FHS 0