Lady Leopards Shutout Crusaders 6-0 on the Road – Girls Soccer
Louisville 6, Canton Central Catholic 0
<<< Previous Vs. Hoover | Girls Soccer Schedule | Next At Ravenna >>>
The Louisville Leopards Girls Soccer Team shutout the host Canton Central Catholic Crusaders 6-0 Monday Night at Lowell Klinefelter Field. With their second straight shutout victory, Louisville improves to 6-5 on the season.
---
Millers Scores Twice in 2nd Half to Lead LHS
Junior Mazzy Miller scored a pair of second half goals to lead the Lady Leopards on offense. She scored an unassisted goal to make it 4-0 then added another score via an assist from sophomore Lola Lucas to put Louisville in front 5-0. Miller has now scored three goals in the past two games and is now tied for the team lead in goals on the season with four.
Freshman Sammi Beatty found the back of the net for the game's opening score in the 26th minute. The goal was also her fourth of the year tying her with sophomore Payton Allan for the team lead. It was Allan who delivered the assist on the score to give the Leopards the first lead of the game at 1-0.
---
Manley and Youngen Score 1st Varsity Goals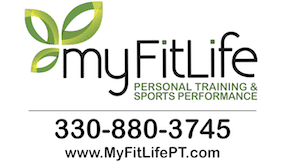 Five different Louisville players scored during the match. Freshman Alyssa Schillig scored her third goal of the season unassisted in the 31st minute. A few minutes later, senior Brooke Manley notched her first career varsity goal via an assist from sophomore Sydney Sheldon in the 36th minute.
Later in the second half, freshman Alivia Youngen also scored her first career varsity goal unassisted in the 38th minute.
---
Henderhan Goes the Distance in Shutout
Senior goalkeeper Amelia Henderhan finished with two saves and went the distance to record her second straight shutout. Henderhan has now recorded six shutouts this season and 24 total in her career as a Leopard.
Louisville out-shot Central 17-2 for the gamed. The Leopards also held a 5-1 edge in corner kicks over the Crusaders.
---
Louisville With 6th Straight Win Over Central
This is the third straight year that Louisville has shutout Central as they have outscored CCHS 15-0 in that stretch. The Lady Leopards have now defeated the Lady Crusaders in six consecutive meetings overall, which includes the last four meetings played at Canton Central Catholic dating back to 2018.
Louisville now leads the all-time series over the Crusaders 7-1, which includes an undefeated 4-0 record when playing at Central. The Leopards have outscored the Crusaders 14-2 in those four road games played at Central.
<<< Previous 2021 | Central All-Time Series
---
Louisville at Central Catholic Girls Soccer Box Score
LEOPARDS 6, CRUSADERS 0
Team 1-2–TOTAL
Louisville 3-3–06
Central 0-0–00
1st Half
LOUISVILLE – Sammi Beatty (Payton Allan) | LHS 1, CCHS 0, 14:50
LOUISVILLE – Alyssa Schillig | LHS 2, CCHS 0, 9:40
LOUISVILLE – Brooke Manley (Sydney Sheldon) | LHS 3, CCHS, 4:25
2nd Half
LOUISVILLE – Mazzy Miller | LHS 4, CCHS 0, 30:39
LOUISVILLE – Mazzy Miller (Lola Lucas) | LHS 5, CCHS 0, ??
LOUISVILLE – Alivia Youngen | LHS 6, CCHS 0, 2:32
Records: Louisville 6-5, Central Catholic 1-6