Leopards Disintegrate Comets 9-0 on the Road – Boys Soccer
Louisville 9, Coventry 0
<<< Previous At Tallmadge | Boys Soccer Schedule | Next Vs. Lake >>>
The Louisville Leopards Boys Soccer Team shutout the host Coventry Comets 9-0 Thursday Night at Coventry Memorial Stadium. With their team record seventh straight victory, Louisville improves to 8-1 on the season.
---
Adams, Dillen, & Johnston Score 2 Goals Each
Junior Brady Adams scored a pair of goals and recorded two assists to lead the Leopards. Junior Drew Dillen and and sophomore Nick Johnston each had multi-goal games as well. Dillen has now scored a team leading nine goals on the season and Adams is second on the team with seven.
For Johnston, his two second half goals are the first two scores of his varsity career. Johnston has also scored 12 other goals in six junior varsity games this season for Louisville.
---
6 Different Leopards Score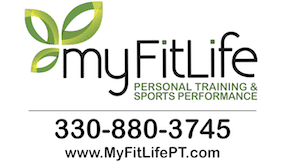 Six different Leopards found the back of the net on the night. Junior Cam Young and senior Ian Darrow scored first half goals. Sophomore Damien Lowder also notched an unassisted goal in the second half.
Six different Louisville players recorded assists. Tallying a single assist each were Dillen, senior Cooper Gilbert, sophomore Kadan Swope, Lowder, and junior Ethan Diller.
---
Emmons and Foradis Combine for Shutout
Junior goalkeeper Noah Emmons and sophomore goalkeeper Gio Foradis combined for a shutout in the net for the Leopards. Emmons recorded four saves before giving way to Foradis to finish out the final 20 minutes of the game.
This is the fifth shutout recorded by Louisville this season. The 2020 team holds the team season record with eight shutouts.
---
Most Lopsided Road Win Since 2016
The nine goal margin of victory is the Leopards largest on the road in six seasons. Louisville won at Massillon 10-0 on October 8, 2016 to lift longtime former Leopard Head Coach John Henkel to his 100th victory. Overall this is Louisville's largest margin of victory for any game since LHS defeated Massillon 10-0 at home last season.
---
Louisville Ties Record for Longest Winning Streak
Thursday's win marks the Leopards seventh straight victory, which ties the team record for the longest winning streak all-time. Louisville opened both the 2006 and 2007 seasons with seven straight victories before West Branch ended both streaks in game eight. The 2007 Leopards tied the Warriors to continue an unbeaten streak that lasted 10 games in length.
Louisville will attempt to make history in becoming the first Leopards team to win eight straight games when they host 3-4 Lake on Saturday. Louisville has never defeated the Blue Streaks, as they are 0-10-3 against them all-time.
---
Most Lopsided Road Win Since 2016
The Leopards have now defeated the Comets in each of their past three meetings. Louisville now leads the all-time series 5-3-1, which includes a 3-2 record when playing at Coventry in the series.
This was the first meeting between the two teams since 2020 when the Leopards also shutout the host Comets 3-0.
<<< Previous 2020 | Coventry All-Time Series
---
Louisville at Coventry Boys Soccer Box Score
LEOPARDS 9, COMETS 0
Team 1-2–TOTAL
Louisville 5-4–09
Coventry 0-0–00
1st Half
LOUISVILLE – Brady Adams (Drew Dillen) | LHS 1, CHS 0
LOUISVILLE – Drew Dillen (Brady Adams) | LHS 2, CHS 0
LOUISVILLE – Cam Young (Brady Adams) | LHS 3, CHS 0
LOUISVILLE – Brady Adams | LHS 4, CHS 0
LOUISVILLE – Ian Darrow (Cooper Gilbert) | LHS 5, CHS 0
2nd Half
LOUISVILLE – Drew Dillen (Kadan Swope) | LHS 6, CHS 0
LOUISVILLE – Nick Johnston (Damien Lowder) | LHS 7, CHS 0
LOUISVILLE – Damien Lowder | LHS 8, CHS 0
LOUISVILLE – Nick Johnston (Ethan Diller) | LHS 9, CHS 0
Records: Louisville 8-1, Coventry 1-8-2