Lake Halts Leopards Win Streak in 4-0 Shutout – Boys Soccer
Lake 4, Louisville 0
<<< Previous At Coventry | Boys Soccer Schedule | Next Vs. Wadsworth >>>
The Louisville Leopards Boys Soccer Team was shutout by the visiting Lake Blue Streaks Saturday Afternoon at Louisville Leopards Stadium. The loss snaps the Leopards team record seven game winning streak as they fall to 8-2 on the season.
Varsity Recap | JV Recap | Varsity Box Score | JV Box Score
---
Blue Streaks Snap Leopards Record Win Streak
Lake took a 1-0 lead into the break and added three more goals in the second half to improve to 4-4 on the year. This is the second time the Leopards have been shutout on the season as they lost at Field 1-0 earlier this year.
Louisville had won seven straight games coming into Saturday's match looking to break the team record for most consecutive wins, but the Blue Streaks had other plans. The Leopards previously won seven games to start the 2006 and 2007 seasons, this year's team matched that mark with their win at Coventry on Thursday.
---
Louisville Still Winless Vs. Lake
Louisville is now 0-11-3 against Lake all-time, which includes an 0-6-1 record when playing the Blue Streaks at home. However, the two teams tied in their last two matchups played at Lake in 2019 and 2021.
This is the ninth time that the Blue Streaks have shutout the Leopards since their first meeting in 2009.
<<< Previous 2021 | Lake All-Time Series .
UP NEXT: The Louisville Leopards Boys Soccer Team will next host the Wadsworth Grizzlies on Tuesday, September 27. JV will begin at 5:00 PM and Varsity will begin at 7:00 PM from Louisville Leopards Stadium.
---
JV: Louisville 5, Lake 1
The Louisville Leopards JV Boys Soccer Team defeated the visiting Lake Blue Streaks 5-1 Saturday Afternoon at Louisville Leopards Stadium. With their second straight victory, the Leopards JV improved to 5-2 on the season.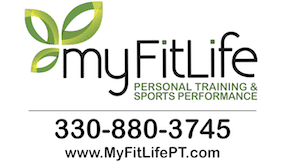 Sophomore Nick Johnston recorded his fourth hat track of the season to lead Louisville. He scored the game's opening goal and added two more goals in the second half. Freshman Raiden Lindner and freshman Colton Rhoads provided the assist on Johnston's first two scores before he scored unassisted for Louisville's fifth goal of the contest. Johnston has now scored a team leading 15 goals on the year for the JV team.
Freshman Carter Burton also assisted junior Remi Klein who scored the second goal of the game. Burton followed that with his own goal via an assist from freshman Michael Woods to put the Leopards in front 3-0 before halftime.
---
Donate to Leopard Nation
---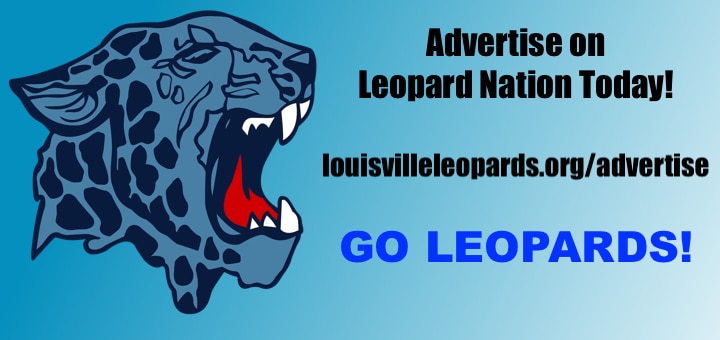 Don't forget to Subscribe to Our Posts for Free
---
Lake at Louisville Boys Varsity Soccer Box Score
BLUE STREAKS 4, LEOPARDS 0
Team 1-2–TOTAL
Lake 1-3–04
Louisville 0-0–00
Individual Scoring Not Provided
Records: Lake 4-4, Louisville 8-2
---
Lake at Louisville Boys JV Soccer Box Score
LEOPARDS 5, BLUE STREAKS 1
Team 1-2–TOTAL
Lake 0-1–01
Louisville 3-2–05
1st Half
LOUISVILLE – Nick Johnston (Raiden Lindner)
LOUISVILLE – Remi Klein (Carter Burton)
LOUISVILLE – Carter Burton (Michael Woods)
2nd Half
LOUISVILLE – Nick Johnston (Colton Rhoads)
LOUISVILLE – Nick Johnston
Records: Louisville 5-2