Louisville Earns Road Win Over Cardinal Mooney 4-1 – Girls Tennis
Louisville 4, Cardinal Mooney 1
<<< Previous Vs. Cardinal Mooney | Girls Tennis Schedule | Next Vs. Manchester >>>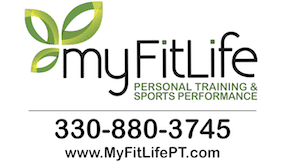 The Louisville Leopards Girls Tennis Team defeated the host Youngstown Cardinal Mooney Cardinals 4-1 Monday. With the their fourth straight victory, Louisville improves to 10-7 on the season.
The Lady Leopards won each of their three singles matches in straight sets. Sherilynn Mullett earned a perfect 6-0, 6-0 victory in #2 singles over Natlie Femia. Rachel Kibler and Jade Thomas won both of their matches by a count of 6-2, 6-1. Kibler defeated Marissa Landers to take #1 singles and Thomas downed Lauren Snyder in #3 singles.
Louisville also won #1 doubles in straight sets. The Leopard duo of Katie Yarnall & Bailey Menegay notched victory against the Cardinals tandem of Mary Baker & Millie Heschmeyer 6-1, 6-0.
The #2 doubles match was the most competitive of the evening. Mooney's Kayla Jadue and Sophia Graziano won the first set 6-4, but Louisville's Kora Woolfe & Ashley Dadisman answered back with a dominate 6-0 victory in the second set. In the third set, the Cardinals doubles team returned to their winning ways in taking the final set 6-4 to earn their only team point.
The Leopards are now 2-0 against the Cardinals all-time. Louisville blanked Mooney at home 5-0 just four days prior to this match.
UP NEXT: The Lady Leopards will next next host the Manchester Panthers on Monday, September 28. Senior Night is set to begin at 4:00 PM with the match to follow.
Louisville Leopards Girls Tennis Schedule