Louisville Takes 5th at Jackson Tournament – Volleyball

Louisville – 5th
<<< Previous At Barberton | Volleyball Schedule | Next At Lake >>>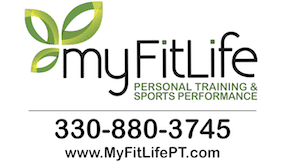 The Louisville Leopards Varsity Volleyball Team competed at the Jackson Tournament Saturday at Jackson High School. Louisville went 2-1 on the day to earn 5th place out of 8 teams competing at the tournament.
With Saturday's results, the Lady Leopards are now 4-4 on the season.
"The Leps Varsity Team played a tremendous day of hard fought team play and we are so incredibly proud of each and every one of them."

– Head Coach Alicia Mihelic
---
Jackson 25-23-25, Louisville 11-25-14
Louisville caught a tough break when they drew the host Jackson Polar Bears in the first round of Saturday's tournament. The battle was a rematch of last year's DI District Championship and the loser would be able to take no better than fifth place for the tournament. The Lady Leopards found hard, but fell to host Jackson 11-25, 25-23, 14-25.
Senior Bridget DeJacimo led Louisville serving with 7 service points and 4 aces. Senior Emma Davis also finished with a team best 14 digs on defense.
The offense was set up by sophomore setter AJ Burick who registered a team-high 12 assists. Seniors Kelsey Adelman and Reagan Vanover both recorded 4 kills each for the Lady Leopards.
The second set marks the first time Louisville has defeated Jackson in a set since 2005. The Lady Bears had taken 32 straight sets prior to the Lady Leopards pulling out the 25-23 win in game two of their matchup Saturday. Louisville last defeated Jackson 25-20, 25-18 in the 2005 Jackson Invitational.
<<< 2020 District Championship | Jackson Series
---
Louisville 23-25-25, Solon 25-21-22
The Lady Leopards bounced back by rallying for a 23-25, 25-21, 25-22 win in their second match against the Solon Comets.
Senior Emma Davis led Louisville with a team-high 17 digs defense and was the team's leading server with 9 service points and 5 aces. Sophomore Sloane Sypolt also registered a team-high 3 blocks on defense for the Lady Leopards.
Sophomore AJ Burick led the offense by recording a team-high 29 assists to go along with 7 kills. Senior Reagan Vanover also finished with a team leading 9 kills for LHS.
<<< Previous 2017 | Solon Series
---
Louisville 29-16-25, Hudson 27-25-19
Louisville defeated Hudson in three sets 29-27, 16-25, 25-19 to capture fifth place for the tournament.
"(We) fell short in set 2, 16-25, and came out playing some of the best volleyball this season, taking the lead and never looking back with a finish of 25-19 in the 3rd set."

– Head Coach Alicia Mihelic
Senior Emma Davis once again led the Lady Leopards on defense with a team-high 15 digs and at the service line with 12 points. Brooke Haren also registered a team best 5 blocks on defense to go along with 4 service aces.
On offense, Kelsey Adelman had a team-leading 12 kills and sophomore AJ Burick finished with a team-high 24 assists.
"Our Lady Leps played with huge heart and determination against a talented Hudson team."

– Head Coach Alicia Mihelic
---
Burick Named to All-Tournament Team
Sophomore setter AJ Burick was named to the Jackson All-Tournament team after the tournament concluded.
UP NEXT: The Lady Leopards will next travel to take on the Lake Blue Streaks on Tuesday, September 14. JV will begin at 5:30 PM and Varsity will follow around 7:00 PM.
---
8th Grade: Dover 18-25-25, Louisville 25-20-22
Aces: Anna Sirohman 8
Digs: Emma Kroah 9
Kills: Taylor McCully, Addy Campbell, Acy Thorne, Chloe Miller
Assists: Belle Burkhardt 17
Block Points: Rylee Sells 2
Record: Louisville 4-5
---
7th Grade: Louisville 25-25, Dover 16-12
Dakota Gross 14 Serves (4 Aces), 3 Hits, 19 Assists
Addison Johnston 12 Serves (4 Aces), 5 Assists
Leah Claugus 2 Hits
Katelynn Miller 2 Hits
Karis Miglich 3 Digs
Aubrey Johnston 3 Digs
Record: Louisville 7-2
---
Donate to Leopard Nation
---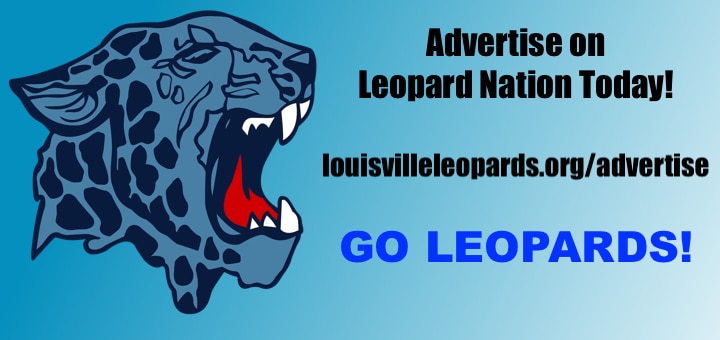 Don't forget to Subscribe to Our Posts for Free