Louisville Places 12th at Hudson Lady Explorer Invite – Girls Golf
Louisville 414 (12th Out of 16)
<<< Previous 2021 DI District | Girls Golf Schedule | Next Tri-County Preseason >>>
The Louisville Leopards Girls Golf Team competed at the Hudson Lady Explorer Invitational for the second straight year. Louisville teed off in the morning session and shot 414 as a team for the tournament. This earned the Lady Leopards 12th place amongst 16 competing teams in the AM wave.
Louisville Results | AM Team Results | PM Team Results | AM Individual Results | PM Individual Results
---
Wallace Cards Team Low 97 to Lead Leopards
Senior Kylie Wallace shot a team low 97 to lead Louisville. Wallace shot a team best 45 on the front nine and tied sophomore Peyton Biery with a team low score of 52 on the back nine. Biery finished with the Lady Leopards second lowest score for the day with 100.
Rounding out the team total for LHS were Natalie Warner who shot 103 and junior Anna Myers who tallied 114.
---
Louisville Takes 12th Over GlenOak on Tie-Breaker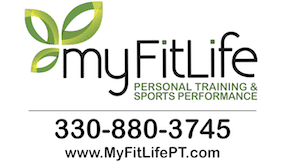 Louisville and GlenOak each finished with a team total of 414 through their first four individual scorecards. A fifth card tie-breaker determined 12th place for the AM session as a result.
Leopard sophomore Isabelle Tack's 121 tally beat out junior Golden Eagle Kallie Ludwig's total by 11 strokes to propel Louisville in the top 75% of AM wave teams.
---
Kostalnick Leads Strongsville to AM Wave Title
The Strongsville Mustangs won the morning session with a team total of 344. Kent Roosevelt was the runner-up with 349 and Solon placed third with 350.
Strongsville junior Natalie Kostalnick and Solon senior Kaitlin Kormuth each shot 4 over par 76 to finish as co-medalists in the AM wave. Kormuth shot a session low 35 on the front nine and Kostalnick carded an individual best 36 on the back nine.
---
Ryu Leads Dubline Jerome to PM Wave Title
The 6-time state champion Dublin Jerome Celtics ran away with the afternoon session title by shooting 298 as a team. The 4-time defending state champion New Albany Eagles took second place with a team total of 318 and Medina Highland capture third with a final tally of 321.
Dublin Jerome senior Audrey Ryu shot a tournament low par 72 to finish as medalist of the PM wave. Celtic junior Medha Pothuru tied New Albany junior Emerson Purcell for individual runner-up of the afternoon session as each shot 74. Ryu and Purcell both shot a tournament low 34 on the front nine. Dublin Jerome freshman Lorna Zhang also registered a tournament low 36 on the back nine.
<<< Previous 2021 | Lady Explorer Invitational
Cover Photo By The Louisville Herald
---
Louisville Leopards Individual Results
| | | | |
| --- | --- | --- | --- |
| Louisville | Front | Back | Total |
| Kylie Wallace | 45 | 52 | 97 |
| Peyton Biery | 48 | 52 | 100 |
| Natalie Warner | 49 | 54 | 103 |
| Anna Myers | 50 | 64 | 114 |
| Isabelle Tack | 58 | 63 | 121 |
| TOTAL | 192 | 222 | 414 |
---
AM Wave – Team Results
| | | |
| --- | --- | --- |
| Rank | Team | Score |
| 1 | Strongsville Mustangs | 344 |
| 2 | Kent Roosevelt Rough Riders | 349 |
| 3 | Solon Comets | 350 |
| 4 | Stow-Munroe Falls Bulldogs | 359 |
| 5 | Green Bulldogs | 369 |
| 6 | Magnificat Blue Streaks B | 370 |
| 7 | Hudson Explorers B | 372 |
| 8 | Aurora Greenmen | 378 |
| 9 | Medina Battling Bees | 380 |
| 10 | Canfield Cardinals | 385 |
| 11 | Laurel Gators | 409 |
| 12 | Louisville Leopards | 414 |
| 13 | GlenOak Golden Eagles | 414 |
| 14 | Brunswick Blue Devils | 439 |
| 15 | Brecksville-Broadview Heights Bees | 442 |
| 16 | North Royalton Bears | 446 |
---
PM Wave – Team Results
| | | |
| --- | --- | --- |
| Rank | Team | Score |
| 1 | Dublin Jerome Celtics | 298 |
| 2 | New Albany Eagles | 318 |
| 3 | Highland Hornets | 321 |
| 4 | Magnificat Blue Streaks | 323 |
| 5 | Dublin Jerome Celtics B | 324 |
| 6 | Toledo St. Ursula Arrows | 326 |
| 7 | North Canton Hoover Vikings | 334 |
| 8 | Hudson Explorers | 340 |
| 9 | Nordonia Knights | 343 |
| 10 | Lake Blue Streaks | 349 |
| 11 | Hathaway Brown Blazers | 354 |
| 12 | Jackson Polar Bears | 379 |
| 13 | Toledo Notre Dame Eagles | 381 |
| 14 | Marysville Monarchs | 384 |
| 15 | Gallia Academy Blue Devils | 398 |
| 16 | Chagrin Falls Tigers | 445 |
---
AM Wave – Individual Results
| | | | | | | |
| --- | --- | --- | --- | --- | --- | --- |
| Place | Golfer | Team | Grade | Front 9 | Back 9 | Total |
| 1 | Kaitlin Kormuth | Solon | 12 | 35 | 41 | 76 |
| | Natalie Kostalnick | Strongsville | 11 | 40 | 36 | 76 |
| 3 | Siena Maschke | Laurel | 11 | 40 | 37 | 77 |
| | Serena Wu | Solon | 9 | 38 | 39 | 77 |
| 5 | Ava Pulley | Green | 12 | 39 | 39 | 78 |
| 6 | Jocelyn Zhao | Canfield | 12 | 38 | 42 | 80 |
| 7 | Ashlyn Leavery | Roosevelt | 10 | 43 | 38 | 81 |
| | Gabriella Berlingieri | Stow-Munroe Falls | 11 | 39 | 42 | 81 |
| 9 | Madolyn Kost | Roosevelt | 11 | 41 | 42 | 83 |
| 10 | Gracyn Vidovic | Aurora | 10 | 41 | 43 | 84 |
| 11 | Hannah Lee | Strongsville | 10 | 44 | 41 | 85 |
| 12 | Ellie Davis | Hudson B | 11 | 43 | 43 | 86 |
| | Avery Paez | Magnificat B | 10 | 40 | 46 | 86 |
| 14 | Sophia Thompson | Stow-Munroe Falls | 10 | 45 | 42 | 87 |
| 15 | Kristina Chill | Magnificat B | 9 | 43 | 45 | 88 |
| | Mridulaa Badri | Strongsville | 12 | 42 | 46 | 88 |
| 17 | Nina Shaffer | Green | 12 | 44 | 47 | 91 |
| | Anna Macino | Medina | 11 | 45 | 46 | 91 |
| 19 | Adrianna Mineo | Roosevelt | 9 | 44 | 48 | 92 |
| 20 | Izzi Wood | Roosevelt | 11 | 44 | 49 | 93 |
| | McKenzie Ickes | Stow-Munroe Falls | 12 | 43 | 50 | 93 |
| 22 | Sydney Shocklee | Green | 10 | 47 | 47 | 94 |
| | Olivia Lindley | Hudson B | 12 | 49 | 45 | 94 |
| 24 | Corrie Schorsten | GlenOak | 11 | 49 | 46 | 95 |
| | Kamdyn Hershberger | GlenOak | 10 | 46 | 49 | 95 |
| | Julia Kuss | Hudson B | 12 | 50 | 45 | 95 |
| | Camille Christeon | Medina | 11 | 46 | 49 | 95 |
| | Haiden Goebelbecker | Solon | 11 | 48 | 47 | 95 |
| | Taylor Bass | Strongsville | 12 | 49 | 46 | 95 |
| 30 | Manisha Girn | Aurora | 10 | 44 | 52 | 96 |
| | Catherine Curran | Magnificat B | 11 | 44 | 52 | 96 |
| | Lydia Dorman | Medina | 11 | 45 | 51 | 96 |
| | Abby Ankenman | Orrville | 11 | 45 | 51 | 96 |
| 34 | Nina Newkirk | Aurora | 11 | 47 | 50 | 97 |
| | Miya Cohol | Canfield | 10 | 51 | 46 | 97 |
| | McKenna Kiewatt | Hudson B | 9 | 48 | 49 | 97 |
| | Kylie Wallace | Louisville | 12 | 45 | 52 | 97 |
| 38 | Jessica Buzinski | Brunswick | 9 | 47 | 51 | 98 |
| | Stella Burns | Medina | 11 | 50 | 48 | 98 |
| | Olivia Berlingieri | Stow-Munroe Falls | 9 | 50 | 48 | 98 |
| 41 | Lindsey Columbia | Hudson B | 12 | 50 | 49 | 99 |
| 42 | Peyton Biery | Louisville | 11 | 48 | 52 | 100 |
| | Reagan Elwell | Magnificat B | 12 | 44 | 56 | 100 |
| 44 | Paige Manav | Aurora | 12 | 50 | 51 | 101 |
| | Julia Leffel-Elliott | Stow-Munroe Falls | 11 | 51 | 50 | 101 |
| 46 | Taylor Morrone | Canfield | 11 | 50 | 52 | 102 |
| | Lauren Roof | Magnificat B | 11 | 52 | 50 | 102 |
| | Anna Picicco | Roosevelt | 11 | 50 | 52 | 102 |
| | Mehr Bindra | Solon | 11 | 52 | 50 | 102 |
| 50 | Lexi Kerner | Brecksville | 12 | 53 | 50 | 103 |
| | Natalie Warner | Louisville | 9 | 49 | 54 | 103 |
| | Kendall Grau | Strongsville | 11 | 50 | 53 | 103 |
| 53 | Cameron Custer | Aurora | 12 | 54 | 51 | 105 |
| 54 | Raelynn Winkler | Green | 11 | 48 | 58 | 106 |
| 55 | Chloe Leskovac | Canfield | 9 | 54 | 53 | 107 |
| | Roma Wankhade | Solon | 12 | 51 | 56 | 107 |
| 57 | Stella Kronstain | Laurel | 11 | 52 | 56 | 108 |
| | Carleigh Johns | Medina | 11 | 49 | 59 | 108 |
| 59 | Mckenzie Berg | Brunswick | 11 | 51 | 58 | 109 |
| | Malia Weatherbie | No. Royalton B | 11 | 48 | 61 | 109 |
| | Mia Whitt | No. Royalton B | 11 | 55 | 54 | 109 |
| | Ava Grugle | No. Royalton B | 9 | 50 | 59 | 109 |
| 63 | Abby Watson | GlenOak | 11 | 55 | 55 | 110 |
| 64 | Cassidy Klodnick | Brecksville | 10 | 56 | 55 | 111 |
| 65 | Jade Gladue | Laurel | 11 | 53 | 59 | 112 |
| | Liliana Embrescia | Laurel | 11 | 55 | 57 | 112 |
| 67 | Samantha Stone | Brecksville | 11 | 56 | 57 | 113 |
| 68 | Maria Perez | GlenOak | 9 | 55 | 59 | 114 |
| | Anna Myers | Louisville | 11 | 50 | 64 | 114 |
| 70 | Gabrielle Frank | Brecksville | 10 | 56 | 59 | 115 |
| | Lindsey Vozar | Brunswick | 12 | 54 | 61 | 115 |
| 72 | Aislinn Leffel | Brunswick | 11 | 58 | 59 | 117 |
| 73 | Siddhi Aswani | No. Royalton B | 11 | 55 | 64 | 119 |
| 74 | Ella Mattes | Green | 10 | 58 | 62 | 120 |
| 75 | Isabelle Tack | Louisville | 10 | 58 | 63 | 121 |
| | Rena Steffas | No. Royalton B | 10 | 58 | 63 | 121 |
| 77 | Amelia Budinsky | Brecksville | 9 | 57 | 65 | 122 |
| 78 | Cadence Elford | Canfield | 10 | 62 | 61 | 123 |
| 79 | Elizabeth Weingart | Laurel | 9 | 65 | 59 | 124 |
| 80 | Mia Cameron | Brunswick | 12 | 61 | 65 | 126 |
| 81 | Kallie Ludwig | GlenOak | 11 | 67 | 65 | 132 |
---
PM Wave Individual Results
| | | | | | | |
| --- | --- | --- | --- | --- | --- | --- |
| Place | Golfer | Team | Grade | Front 9 | Back 9 | Total |
| 1 | Audrey Ryu | Dub. Jerome | 12 | 34 | 38 | 72 |
| 2 | Medha Pothuru | Dub. Jerome | 11 | 35 | 39 | 74 |
| | Emerson Purcell | New Albany | 11 | 34 | 40 | 74 |
| 4 | Isabella Goyette | Highland | 11 | 37 | 38 | 75 |
| | Anna Coccia | New Albany | 12 | 37 | 38 | 75 |
| 6 | Addie Yarbrough | Dub. Jerome B | 11 | 36 | 40 | 76 |
| | Mia Ringger | Dub. Jerome B | 11 | 37 | 39 | 76 |
| | Lorna Zhang | Dub. Jerome | 9 | 40 | 36 | 76 |
| | Alexa Prettyman | Dub. Jerome | 10 | 36 | 40 | 76 |
| 10 | Maureen O'Leary | Magnificat | 10 | 38 | 39 | 77 |
| 11 | Sherry Du | Hudson | 11 | 38 | 40 | 78 |
| | Cammy Reed | Magnificat | 10 | 37 | 41 | 78 |
| | Sophie Antypas | St. Ursula Academy | 11 | 38 | 40 | 78 |
| 14 | Paige McKendry | Highland | 11 | 39 | 40 | 79 |
| 15 | Ava Kemp | Hoover | 10 | 41 | 39 | 80 |
| 16 | Kendall Sprutte | Highland | 10 | 41 | 40 | 81 |
| | Lizzy Grant | Hudson | 12 | 40 | 41 | 81 |
| | Kate Potashnik | Lake | 12 | 39 | 42 | 81 |
| | Cara Murphy | Mas. Jackson | 10 | 38 | 43 | 81 |
| | Emma Myers | St. Ursula Academy | 10 | 38 | 43 | 81 |
| 21 | Ryanne Thompson | Dub. Jerome B | 10 | 38 | 44 | 82 |
| | Amanda Fedor | Lake | 12 | 39 | 43 | 82 |
| | Claire Liu | Magnificat | 9 | 40 | 42 | 82 |
| 24 | Kandace Kellon | Hathaway Brown | 12 | 38 | 45 | 83 |
| | Kylie Porter | Hoover | 10 | 41 | 42 | 83 |
| | Julia Gulla | Nordonia | 10 | 42 | 41 | 83 |
| | Hannah Chung | St. Ursula Academy | 12 | 39 | 44 | 83 |
| 28 | Ellie Ryu | Dub. Jerome | 10 | 41 | 43 | 84 |
| | Hannah Higgins | Hoover | 12 | 40 | 44 | 84 |
| | Emma Stewart | New Albany | 12 | 42 | 42 | 84 |
| | Christina Nagy | Nordonia | 12 | 40 | 44 | 84 |
| | Payton Donnelly | St. Ursula Academy | 12 | 44 | 40 | 84 |
| 33 | Elle Furrow | New Albany | 9 | 43 | 42 | 85 |
| 34 | Elizabeth Coleman | Highland | 9 | 40 | 46 | 86 |
| | Isabella Paez | Magnificat | 12 | 41 | 45 | 86 |
| | Ceci Cocci | New Albany | 10 | 44 | 42 | 86 |
| | Brooke Barnes | Nordonia | 11 | 42 | 44 | 86 |
| 38 | Maddi Meadows | Gallia Academy | 12 | 44 | 43 | 87 |
| | Dixon Hill | Hathaway Brown | 10 | 45 | 42 | 87 |
| | Claire Hickey | Hathaway Brown | 12 | 43 | 44 | 87 |
| | Halle Ellis | Hoover | 12 | 42 | 45 | 87 |
| | Marin Gaubert | Notre Dame Academy | 11 | 45 | 42 | 87 |
| 43 | Kavya Chada | Highland | 11 | 43 | 46 | 89 |
| 44 | Morgan Erdmann | Dub. Jerome B | 12 | 43 | 47 | 90 |
| | Julia Van Bokkelen | Hudson | 10 | 43 | 47 | 90 |
| | Ella Baird | Magnificat | 11 | 46 | 44 | 90 |
| | Katie Sieverts | Mas. Jackson | 11 | 43 | 47 | 90 |
| | Larisa Golembiewski | Nordonia | 12 | 46 | 44 | 90 |
| 49 | Emmy Burling | Hudson | 10 | 46 | 45 | 91 |
| | Audrey Nicols | Lake | 11 | 43 | 48 | 91 |
| 51 | Emily Williams | Marysville | 12 | 44 | 48 | 92 |
| 52 | Kelly Emmendorfer | Hudson | 12 | 43 | 51 | 94 |
| | Avery Prohaska | Marysville | 12 | 46 | 48 | 94 |
| 54 | Cami Changet | Lake | 12 | 49 | 46 | 95 |
| | Allee Forrider | Marysville | 10 | 46 | 49 | 95 |
| 56 | Sydney Simpson | Notre Dame Academy | 11 | 50 | 46 | 96 |
| | Marla Shern | Notre Dame Academy | 12 | 46 | 50 | 96 |
| 58 | Blake Cody | Hathaway Brown | 10 | 48 | 49 | 97 |
| | Evanne Mast | Lake | 11 | 48 | 49 | 97 |
| 60 | Emma Hammons | Gallia Academy | 11 | 47 | 51 | 98 |
| | Christine Kim | Hathaway Brown | 11 | 49 | 49 | 98 |
| | Kennedy Donnelly | St. Ursula Academy | 9 | 51 | 47 | 98 |
| 63 | Anna Ford | Dub. Jerome B | 10 | 47 | 52 | 99 |
| 64 | Milena Grametbauer | Mas. Jackson | 10 | 50 | 50 | 100 |
| 65 | Laiken Slater | Notre Dame Academy | 11 | 49 | 53 | 102 |
| 66 | Ava Jackson | Marysville | 10 | 51 | 52 | 103 |
| | Alivia Fineske | Notre Dame Academy | 10 | 49 | 54 | 103 |
| 68 | Jordan Blaine | Gallia Academy | 11 | 52 | 52 | 104 |
| 69 | Emma O'Brien | Chagrin Falls | 11 | 55 | 52 | 107 |
| 70 | Katie O'Connell | Mas. Jackson | 11 | 57 | 51 | 108 |
| | Hannah Lee | Hudson Ind. | 10 | 48 | 60 | 108 |
| 72 | Milly Fischer | Chagrin Falls | 11 | 52 | 57 | 109 |
| | Addy Burke | Gallia Academy | 12 | 52 | 57 | 109 |
| 74 | Vanessa Prodafikas | Mas. Jackson | 12 | 52 | 59 | 111 |
| | Maci Taylor | Nordonia | 12 | 52 | 59 | 111 |
| 76 | Ellie Conrad | Chagrin Falls | 11 | 53 | 60 | 113 |
| | Camryn McGlenn | Marysville | 10 | 55 | 58 | 113 |
| 78 | Tara Nida | Hoover | 10 | 60 | 55 | 115 |
| 79 | Madi Machado | Chagrin Falls | 12 | 60 | 56 | 116 |
| 80 | Marley Gabriel | Chagrin Falls | 12 | 65 | 58 | 123 |
| 81 | Grace Truance | Gallia Academy | 11 | 60 | 69 | 129 |
---
Donate to Leopard Nation
---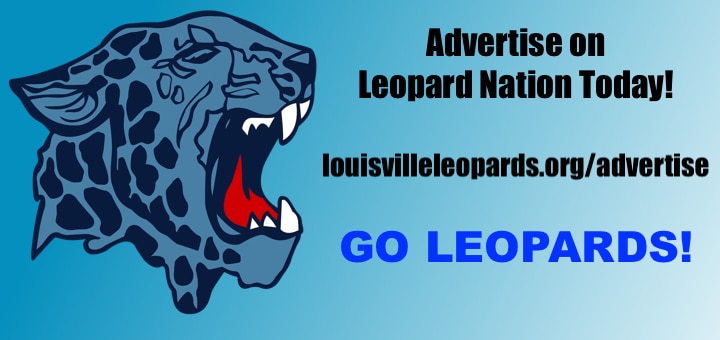 Don't forget to Subscribe to Our Posts for Free