Lady Leopards Place 7th at Competitive Lady Explorers Invitational – Girls Golf
Louisville 347 (7th Out of 24)
<<< Previous At Central Catholic | Girls Golf Schedule | Next Tri-County Preseason Tournament >>>
The Louisville Leopards Girls Golf Team competed at the Hudson Lady Explorers Monday Afternoon at Lake Forest Country Club. Louisville shot 347 as a team to finish 7th out of 12 teams in their competitive Afternoon Flight. Overall the Lady Leopards also placed 7th against a field of 24 teams from both sessions.
---
---
Ralston Cards 81 to Lead Louisville
Senior Alexis Ralston shot a team low 38 on the front nine en rout to tallying a team best 81 for the tournament to lead Louisville. Her effort earned her 18th place individually against field of 119 golfers.
Fellow seniors Erin Stouse and Abby Davis both shot 42 to top all LHS scores on the back nine. Strouse would card an 83 for the day and Davis would register an 85. Sophomore Peyton Biery rounded out the Lady Leopards scoring by shooting a 98 and junior Kylie Wallace also shot 111 as the fifth varsity participant.
---
Magnificat Edges Highland to Win Invite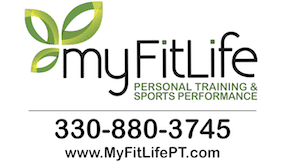 The Magnificat Blue Streaks won the tournament by edging out the Highland Hornets by single stroke 313-314 during the afternoon session. Highland's Isabella Goyette shot a 31 on the front nine en rout to claiming medalist honors with a tournament low 66 for the day. Magnificat's Cara Heisterkamp finished as the individual runner-up shooting 69 for the invite.
---
Nordonia Takes 1st in Morning Flight
While 24 teams in total participated, the invitational was setup as two separate tournaments: morning and afternoon. The afternoon field dominated the action in registering the lowest 8 team scores overall.
The Nordonia Knights won the morning flight with a team score of 349 and the Kent Roosevelt Rough Riders took second with a total tally of 353. GlenOak's Madison Reemsnyder claimed individual medalist after shooting a session low 73. Kaitlin Kormuth of Solon carded a 75 to finish as the individual runner-up.
Team Results | Individual Results
UP NEXT: The Lady Leopards will next compete at the Tri-County Preseason Tournament on Tuesday, August 10. Tournament is set to start at 9:00 AM from Pleasant View Golf Club.
---
Leopards 347 (7th Out of 24)
| | | | |
| --- | --- | --- | --- |
| Louisville | Front | Back | Total |
| Alexis Ralston | 38 | 43 | 81 |
| Erin Strouse | 41 | 42 | 83 |
| Abby Davis | 43 | 42 | 85 |
| Peyton Biery | 51 | 47 | 98 |
| Kylie Wallace | 50 | 61 | 111 |
---
Donate to Leopard Nation
---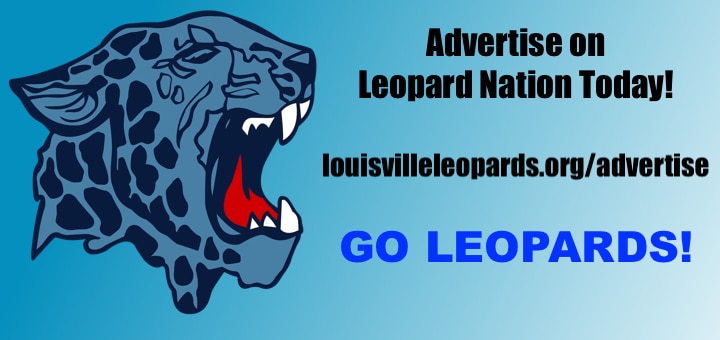 Don't forget to Subscribe to Our Posts for Free
Lady Explorer Invitational Team Results
| | | | |
| --- | --- | --- | --- |
| Place | Team | Score | Flight |
| 1 | Magnificat | 313 | Afternoon |
| 2 | Highland | 314 | Afternoon |
| 3 | Jackson | 331 | Afternoon |
| 4 | Green | 335 | Afternoon |
| 5 | Hudson | 338 | Afternoon |
| 6 | Toledo St. Ursula | 346 | Afternoon |
| 7 | Louisville | 347 | Afternoon |
| 8 | Dublin Jerome | 348 | Afternoon |
| 9 | Nordonia | 349 | Morning |
| 10 | Hathaway Brown | 353 | Afternoon |
| 11 | Kent Roosevelt | 353 | Morning |
| 12 | Toledo Notre Dame | 360 | Afternoon |
| 13 | Medina | 360 | Morning |
| 14 | Aurora | 361 | Morning |
| 15 | Canfield | 381 | Morning |
| 16 | Stow | 387 | Morning |
| 17 | Solon | 387 | Morning |
| 18 | Hudson B | 396 | Morning |
| 19 | GlenOak | 406 | Morning |
| 20 | Hudson C | 417 | Afternoon |
| 21 | Laurel | 423 | Afternoon |
| 22 | Copley | 442 | Morning |
| 23 | Brunswick | 448 | Morning |
| 24 | Brecksville | 462 | Morning |
Lady Explorer Invitational Individual Results
| | | | | | |
| --- | --- | --- | --- | --- | --- |
| Place | Player | Team | Front | Back | Total |
| 1 | Isabella Goyette | Highland | 31 | 35 | 66 |
| 2 | Cara Heisterkamp | Magnificat | 32 | 37 | 69 |
| 3 | Madison Reemsnyder | GlenOak | 36 | 37 | 73 |
| 4 | Kaitlin Kormuth | Solon | 36 | 39 | 75 |
| 4 | Emily Liptak | Green | 36 | 39 | 75 |
| 4 | Avery Wright | Jackson | 39 | 36 | 75 |
| 4 | Siena Maschke | Laurel | 35 | 40 | 75 |
| 4 | Cammy Reed | Magnificat | 32 | 43 | 75 |
| 9 | Ava Pulley | Green | 40 | 37 | 77 |
| 10 | Delaney DiGeronimo | Hudson | 37 | 41 | 78 |
| 11 | Jackie Kinnick | Canfield | 37 | 42 | 79 |
| 11 | Dixon Hill | Hathaway Brown | 38 | 41 | 79 |
| 13 | Sydney Leavery | Kent Roosevelt | 42 | 38 | 80 |
| 13 | Samantha Demuesy | Green | 34 | 46 | 80 |
| 13 | Savanna Porter | Jackson | 37 | 43 | 80 |
| 16 | Maren Seaholts | Kent Roosevelt | 41 | 40 | 81 |
| 16 | Paige McKendry | Highland | 39 | 42 | 81 |
| 16 | Alexis Ralston | Louisville | 38 | 43 | 81 |
| 19 | Jocelyn Zhao | Canfield | 41 | 41 | 82 |
| 19 | Christina Nagy | Nordonia | 38 | 44 | 82 |
| 19 | Madha Pothuru | Dublin Jerome | 40 | 42 | 82 |
| 19 | Payton Donnelly | Toledo St. Ursula | 38 | 44 | 82 |
| 23 | Mia Ringger | Dublin Jerome | 41 | 42 | 83 |
| 23 | Grace Prentiss | Highland | 37 | 46 | 83 |
| 23 | Erin Strouse | Louisville | 41 | 42 | 83 |
| 23 | Ella Baird | Magnificat | 41 | 42 | 83 |
| 23 | Hannah Chung | Toledo St. Ursula | 42 | 41 | 83 |
| 28 | Alessandra Goyette | Highland | 43 | 41 | 84 |
| 28 | Abrielle Nikolaidis | Jackson | 39 | 45 | 84 |
| 30 | Gabby Berlingieri | Stow | 39 | 46 | 85 |
| 30 | Emma Kim | Dublin Jerome | 39 | 46 | 85 |
| 30 | Abby Davis | Louisville | 43 | 42 | 85 |
| 33 | Gracyn Vidovic | Aurora | 40 | 46 | 86 |
| 33 | Lydia Dorman | Medina | 40 | 46 | 86 |
| 33 | Larisa Golembiewski | Nordonia | 43 | 43 | 86 |
| 33 | Emmy Burling | Hudson | 42 | 44 | 86 |
| 33 | Maureen O'Leary | Magnificat | 44 | 42 | 86 |
| 38 | Anjali Mishra | Aurora | 41 | 46 | 87 |
| 38 | Kavya Chada | Highland | 44 | 43 | 87 |
| 38 | Sherry Du | Hudson | 43 | 44 | 87 |
| 38 | Lizzy Grant | Hudson | 44 | 43 | 87 |
| 42 | Maggie Box | Hudson B | 44 | 44 | 88 |
| 42 | Kandace Kellon | Hathaway Brown | 43 | 45 | 88 |
| 42 | Emily Dansack | Toledo Notre Dame | 43 | 45 | 88 |
| 45 | Hayley Johnson | Medina | 42 | 47 | 89 |
| 45 | Lexie Murphy | Toledo St. Ursula | 46 | 43 | 89 |
| 47 | Brooke Barnes | Nordonia | 41 | 49 | 90 |
| 47 | Sydney Simpson | Toledo Notre Dame | 45 | 45 | 90 |
| 47 | Lauren Boyd | Toledo Notre Dame | 47 | 43 | 90 |
| 50 | Anna Macino | Medina | 46 | 45 | 91 |
| 50 | Julia Gulla | Nordonia | 43 | 48 | 91 |
| 50 | Claire Hickey | Hathaway Brown | 45 | 46 | 91 |
| 53 | Vanessa Prodafakis | Jackson | 48 | 44 | 92 |
| 53 | Marin Gaubert | Toledo Notre Dame | 44 | 48 | 92 |
| 53 | Emma Myers | Toledo St. Ursula | 46 | 46 | 92 |
| 56 | Manish Girn | Aurora | 46 | 47 | 93 |
| 57 | Stella Burns | Medina | 43 | 51 | 94 |
| 57 | Rylee Colangelo | Jackson | 45 | 49 | 94 |
| 59 | Emily Pierce | Aurora | 47 | 48 | 95 |
| 59 | Morgan Bauza | Kent Roosevelt | 46 | 49 | 95 |
| 59 | Blake Cody | Hathaway Brown | 48 | 47 | 95 |
| 62 | Kayla Tejada | Aurora | 48 | 48 | 96 |
| 62 | Kelly Emmendorfer | Hudson B | 48 | 48 | 96 |
| 62 | Kenadie Trehan | Nordonia | 45 | 51 | 96 |
| 62 | McKenzie Ickes | Stow | 48 | 48 | 96 |
| 62 | Isabella Paez | Magnificat | 47 | 49 | 96 |
| 67 | Corrie Schorsten | GlenOak | 47 | 50 | 97 |
| 67 | Ashlyn Leavery | Kent Roosevelt | 45 | 52 | 97 |
| 69 | Amanda Melaragno | Brecksville | 49 | 49 | 98 |
| 69 | McKenzie Berg | Brunswick | 47 | 51 | 98 |
| 69 | Diva Sony | Dublin Jerome | 43 | 55 | 98 |
| 69 | Peyton Biery | Louisville | 51 | 47 | 98 |
| 69 | Caroline Connelly | Toledo Notre Dame | 49 | 49 | 98 |
| 69 | Sophia Antypas | Toledo St. Ursula | 46 | 52 | 98 |
| 75 | Ellie Ryan | Stow | 48 | 51 | 99 |
| 75 | Ellie Davis | Hudson C | 47 | 52 | 99 |
| 77 | Maddy Markowitz | Solon | 49 | 51 | 100 |
| 77 | Moira Ackerman | Hudson | 47 | 53 | 100 |
| 79 | Olivia Lindley | Hudson C | 47 | 54 | 101 |
| 80 | Sydney Shocklee | Green | 49 | 54 | 103 |
| 81 | Mia Cameron | Brunswick | 51 | 53 | 104 |
| 81 | Julia Kuss | Hudson B | 50 | 54 | 104 |
| 81 | Shelbie Singleton | Solon | 48 | 56 | 104 |
| 81 | Hannah Weinberger | Hathaway Brown | 47 | 57 | 104 |
| 85 | Hannah Roush | Copley | 49 | 56 | 105 |
| 85 | Anna Vaccarelli | Medina | 51 | 54 | 105 |
| 87 | Mallory Zammataro | Hudson C | 54 | 52 | 106 |
| 88 | Aislinn Leffel | Brunswick | 49 | 58 | 107 |
| 88 | Emily Wang | Copley | 49 | 58 | 107 |
| 88 | Julia Leffel-Elliott | Stow | 53 | 54 | 107 |
| 91 | Julia Van Bokkelen | Hudson B | 55 | 53 | 108 |
| 91 | Mehr Bindra | Solon | 52 | 56 | 108 |
| 91 | Jade Gladue | Laurel | 49 | 59 | 108 |
| 94 | Paige Keller | Canfield | 51 | 58 | 109 |
| 95 | Caroline Roush | Copley | 53 | 57 | 110 |
| 96 | Miya Cohol | Canfield | 55 | 56 | 111 |
| 96 | Lindsey Columbia | Hudson C | 53 | 58 | 111 |
| 96 | Kylie Wallace | Louisville | 50 | 61 | 111 |
| 99 | Taylor Morrone | Canfield | 48 | 64 | 112 |
| 100 | Carmen Coljohn | Brecksville | 55 | 58 | 113 |
| 101 | Kamdyn Hershberger | GlenOak | 61 | 53 | 114 |
| 102 | Anna Hurst | Stow | 53 | 62 | 115 |
| 102 | Riley Nowak | Laurel | 58 | 57 | 115 |
| 104 | Samantha Stone | Brecksville | 57 | 59 | 116 |
| 105 | Giuliana Ciccarelli | Green | 54 | 64 | 118 |
| 106 | Roma Wankhade | Solon | 57 | 62 | 119 |
| 107 | Liv Wiley | Copley | 57 | 63 | 120 |
| 107 | Madison Maxwell | Copley | 60 | 60 | 120 |
| 107 | Annabel Lindley | Hudson C | 58 | 62 | 120 |
| 110 | Abby Watson | GlenOak | 58 | 64 | 122 |
| 111 | Liliana Embrescia | Laurel | 56 | 69 | 125 |
| 112 | Brooklyn Kendrick | GlenOak | 67 | 59 | 126 |
| 113 | Maria DiMauro | Hudson B | 64 | 65 | 129 |
| 114 | Mia Khadige | Brecksville | 62 | 73 | 135 |
| 115 | Grace Mihalik | Brecksville | 61 | 76 | 137 |
| 116 | Jaci Armstrong | Brunswick | 65 | 74 | 139 |
| 117 | Bri Tarnai | Brunswick | 73 | 77 | 150 |
| 118 | Morgan Erdmann | Dublin Jerome | | | DNF |
| 118 | Charlotte Davie | Laurel | | | DNF |