Mayle Advances to District as Louisville Takes 7th at Tannenhauf Sectional – Boys Golf
Louisville 333 (7th Out of 15)
<<< Previous Vs. Cloverleaf | Boys Golf Schedule | Next DI Pine Hills District >>>
The Louisville Leopards Boys Golf Team competed at the DI Tannenhauf Sectional Tournament Tuesday. The Leopards shot 333 as a team to finish fifth place out of 15 schools.
"Sectional tournament (day) started with a very nice gesture from our girl's golfers leaving the fellas a gift on the van and an extra long breakfast at Bob Evans waiting out the hour and a half fog delay. The day finished, after some nail biting, with a District Qualifier as an individual in Jack Mayle."

– Head Coach Mike McFerren
---
Mayle Youngest LHS District Qualifier Since 2006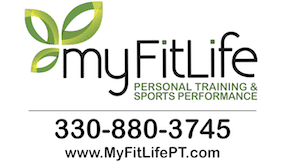 Sophomore Jack Mayle shot 5 over par 77 to finish 11th individually and qualify for the district tournament. Mayle shot 38 on the front nine before finishing the day with 39 on the back nine.
Mayle is the youngest district qualifier for Louisville since Jay Hollifield qualified as a sophomore in 2006. Mayle is the Leopards fifth district qualifier since 2011 overall.
Louisville Boys Golf District Qualifiers Since 2011
| | | |
| --- | --- | --- |
| Year | Name | Year |
| 2011 | Michael Kelly | Senior |
| 2014 | Matt Eddins | Junior |
| 2018 | Caleb Prasco | Senior |
| 2019 | Ryan Aljancic | Junior |
| 2021 | Jack Mayle | Sophomore |
"One of the first things discussed after the round was that we are off school on Monday when Jack will go to Pine Hills in Hinckley and the rest of the boys asking if they could go up with us. These boys are truly the best of friends and they are amazing young men. I can't wait to start getting Jack ready for Pine Hills and to see what he can do on a brand new course."

– Head Coach Mike McFerren
---
Future is Bright as Sophomores Lead Leopards
Louisville's top three scorers were sophomores and all five sectional participants were underclassmen. Sophomore Zach Root started off strong with a 39 on the front nine and finished in a three-way tie for 25th while carding an 82 for the day. Fellow sophomore Cole Miller also finished in a three-way tie for 35th with a final tally of 85.
Junior Sam Karcher rounded out the Leopards scoring by posting an 89 to finish tied for 47th. Fellow junior Caleb Harsh finished just outside the scoring by shooting a 90 in taking 50th individually against a field of 77 Division I golfers.
"We lose nobody off this team, we gained experience, and I hope we gained some understanding where we need to improve in order to get where we want to go next year."

– Head Coach Mike McFerren
---
Jackson Edges Green for Sectional Title
The Jackson Polar Bears finished as sectional runner-up a year ago to the 2020 DI Tannenhauf Sectional Champion Green Bulldogs. Jackson flipped the script Tuesday by beating out Green by two strokes to claim the title with a team score of 303. The Polar Bears finished with 4 golfers in the top 6 led by sophomore Jordan Kish who shot 3 over par 75 to finish tied for third place individually with Lake junior Jack Armstrong and North Canton Hoover freshman Daniel Gambone.
Green was led by senior Matthew Stephan who carded a 1 over par 73 to finish as the individual runner-up as the Bulldogs shot 305 as a team. The North Canton Hoover Vikings shot 314 to place third and the Boardman Spartans tallied a team score of 317 to claim fourth place. Jackson, Green, North Canton Hoover, and Boardman all qualify for the DI District Tournament as a team with their top four finish.
---
Best finish Since 2014 for Louisville
The Lake Blue Streaks also took fith with a team total of 323 and the Canfield Cardinals secured sixth with a team score of 330, just ahead of Louisville.
"Last Year at Tannenhauf we shot 377. I share that to discuss the progress made. Today we shot 333, which wasn't good enough for the team to qualify, but I left with a smile on my face because we represented ourselves so much better than last year."

-Head Coach Mike McFerren
The Leopards placed 10th as a team a season ago and ninth in both 2018 and 2019. Their seventh place finish in this year's sectional tournament is their best since placing fifth in 2014.
<<< Previous 2020 | Sectional Tournament
---
Curtis Shoots Even Par to Win Individual Title
Kent Roosevelt freshman Liam Curtis was the individual sectional champion taking medalist honors by a single stroke after shooting even par 72 for the day. Austintown Fitch senior Dom Kapics shot 77 to match Mayle in 11th place. Curtis, Armstrong, Kapics, and Mayle will all compete at Pine Hills Monday as individual district qualifiers (top four not on a qualifying team).
"I hate to see the season end for the rest of you, but I know that you will be hungry as you prepare for next year. Going to miss the crazy van rides, the constant 'good natured' ribbing of each other, and simply getting to be around such a great group of guys. You guys truly rejuvenated me this year!"

– Head Coach Mike McFerren,
UP NEXT: District Qualifier Jack Mayle will next complete individually at the DI Pine Hills District Tournament on Monday, October 11. Tournament is set to begin at 9:00 AM from Pine Hills Golf Club in Hinckley, Ohio.
---
Donate to Leopard Nation
---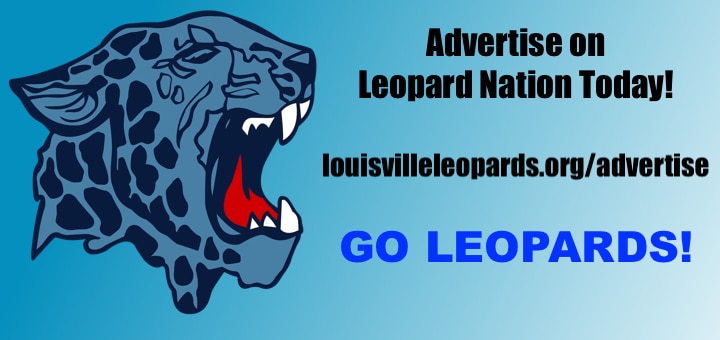 Don't forget to Subscribe to Our Posts for Free
---
DI Tannenhauf Sectional Tournament – Team Results
| | | |
| --- | --- | --- |
| Place | Team | Score |
| 1 | Jackson Polar Bears | 303 |
| 2 | Green Bulldogs | 305 |
| 3 | North Canton Hoover Vikings | 314 |
| 4 | Boardman Spartans | 317 |
| 5 | Lake Blue Streaks | 323 |
| 6 | Canfield Cardinals | 330 |
| 7 | Louisville Leopards | 333 |
| 8 | Kent Roosevelt Rough Riders | 337 |
| 9 | Massillon Tigers | 344 |
| 10 | GlenOak Golden Eagles | 345 |
| 11 | Coventry Comets | 347 |
| 12 | Austintown Fitch Falcons | 352 |
| 13 | Perry Panthers | 354 |
| 14 | Akron Ellet Orangemen | 387 |
| 15 | Canton McKinley Bulldogs | 473 |
---
DI Tannenhauf Sectional Tournament – Individual Results
Qualifiers: Top 4 teams and 4 individuals not on a qualifying team.
( * Indicates qualifying individual.)
Rank
Individual
Team
Grade
F
B
Score
1
Liam Curtis *
Roosevelt
9
34
38
72
2
Matthew Stephan
Green
12
35
38
73
3
Daniel Gambone
Hoover
09
38
37
75
Jack Armstrong *
Lake
11
38
37
75
Jordan Kish
Mas. Jackson
10
37
38
75
6
Luke Ryan
Boardman
12
38
38
76
Kyle Smith
Green
10
39
37
76
Ted Hoover
Mas. Jackson
11
38
38
76
Fletcher Clark
Mas. Jackson
11
37
39
76
Max Weber
Mas. Jackson
9
38
38
76
11
Dom Kapics *
Austintown-Fitch
12
40
37
77
Ryan Sam
Boardman
12
37
40
77
Jack Mayle *
Louisville
10
38
39
77
14
Ryan Dinan
Coventry
10
37
41
78
Nathan Raymond
Green
12
39
39
78
Grant Schlue
Green
11
38
40
78
Cayden Testa
Hoover
12
38
40
78
Camron Horning
Lake
12
41
37
78
19
Gavin Leslie
Roosevelt
11
38
41
79
20
Nate Smrek
Boardman
12
41
39
80
Simon Kovass
Canfield
10
38
42
80
Mario Tortorella
Hoover
11
38
42
80
23
Nolan Williard
Canfield
12
41
40
81
Riley Ellsworth
Hoover
11
42
39
81
25
Trez Cobb
Green
10
38
44
82
Zach Root
Louisville
10
39
43
82
Thomas Chevalier
Mas. Jackson
11
41
41
82
28
Trey Lautenschleger
Washington
10
42
41
83
29
Ryder Kreps
Boardman
12
44
40
84
Nick Beistel
Canfield
10
43
41
84
Andrew Arway
GlenOak
11
43
41
84
Mason Sieloff
GlenOak
11
40
44
84
Joseph Marshall
Lake
12
43
41
84
Marcus Gibson
Ravenna
11
42
42
84
35
Bryce Daggett
Canfield
10
40
45
85
Cole Miller
Louisville
10
42
43
85
Tyler DeRoy
Mass. Perry
10
39
46
85
38
Greyson Phister
GlenOak
11
43
43
86
Andrew Dusman
Lake
12
45
41
86
Robert Morgan
Washington
11
41
45
86
41
Adrian Puz
Austintown-Fitch
11
44
43
87
Will Bopp
Hoover
11
43
44
87
Nolan Hannan
Mass. Perry
12
45
42
87
Trent Marsh
Washington
12
46
41
87
45
Brando Papalia
Canfield
10
46
42
88
Brock Jenkins
Washington
10
43
45
88
47
Matt Dinan
Coventry
12
42
47
89
Sam Karcher
Louisville
11
44
45
89
Landon Skilton
Ravenna
11
46
43
89
50
Andrew Mosnot
Coventry
12
44
46
90
Max Tristano
Coventry
10
43
47
90
Cameron Bartek
Ellet
11
43
47
90
Tony Stepic
Lake
12
45
45
90
Caleb Harsh
Louisville
11
45
45
90
Peyton Singer
Roosevelt
11
42
48
90
56
Joe Worsencroft
Boardman
12
44
47
91
Matt Caldwell
GlenOak
11
42
49
91
Colin Whitmer
GlenOak
10
46
45
91
Tyler Burkholder
Mass. Perry
10
46
45
91
Marshall Robbins
Mass. Perry
11
44
47
91
61
Zach Scibelli
Ravenna
12
46
47
93
62
Ethan Swift
Austintown-Fitch
11
47
47
94
Jake Rutter
Austintown-Fitch
12
47
47
94
Keo Plant
Coventry
12
44
50
94
65
Alex Russell
Ellet
11
48
47
95
66
Christian Mineo
Roosevelt
10
52
44
96
67
Pete Shrake
Austintown-Fitch
11
48
51
99
Jack Puhalla
Roosevelt
9
52
47
99
69
Brayden Baxter
Ellet
10
53
47
100
70
Tanner Contos
Ellet
12
51
51
102
71
Quinten Pierce
Mass. Perry
12
51
52
103
72
Marquis Kirk
Buchtel
11
55
53
108
Levi Lehman
Ellet
11
54
54
108
74
Carter Demetro
Canton McKinley
10
53
57
110
75
Luke Mullins
Canton McKinley
10
50
61
111
76
Delaney Hoskins
Canton McKinley
12
59
57
116
77
Luc Capobianco
Canton McKinley
9
62
74
136