Louisville Swept By CVCA in Home Opener – Swimming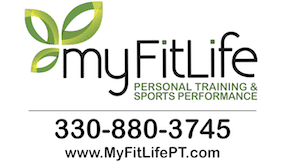 The Louisville Leopards Swim Teams hosted the CVCA Royals Wednesday Evening at the Louisville YMCA. The Royals spoiled the Leopards home opener by sweeping the meet.
The Louisville Boys fell to CVCA 83-38 and the Lady Leopards fell to the Lady Royals 104-60. Both LHS teams are now 0-2 on the season.
---
Boys: CVCA 83, Louisville 38
<<< Previous At Dover | Boys Swimming Schedule | Next Vs. Marlington >>>
The Royals won 10 of the 11 events including all of the individual events.
The Leopards only first place finish came in the 200 meter freestyle relay. The relay team consisted of junior Bryson Puckett, sophomore Michael Conway, junior Ty Hopkins, and senior Isaac Budinski. Louisville finished in 2:14.64, nearly 21 seconds ahead of CVCA's relay team that clocked in at 2:35.57.
Individually Conway and Hopkins both earned second place finishes as well. Conway placed second in the 200 meter freestyle and 400 meter freestyle. Hopkins took second in the 100 freestyle.
The Royals have now defeated the Leopards in each of the past three seasons with each meet being held at the Louisville YMCA.
<<< Previous 2019-2020 | CVCA All-Time Series
---
Girls: CVCA 104, Louisville 60
<<< Previous At Dover | Girls Swimming Schedule | Next Vs. Marlington >>>
CVCA won 8 of the 11 events, which included taking first place in all three relays.
Freshman Taylor Dimmerling led Louisville with two first place finishes individually in the 200 meter IM and 100 meter breaststroke. Dimmerling hit the wall just 0.43 seconds ahead of the opposition in the 200 meter IM for the Lady Leopards first victory of the night.
Senior Sophia Warner was the only other Louisville victor in the 100 meter backstroke. Junior Shaelyn Clark also took second place in the 50 meter freestyle and 100 meter freestyle.
Other second place finishes for LHS included sophomore Chloe Cole in the 400 meter freestyle, sophomore Jenna McIntyre in the 100 meter butterfly, and senior Delaney Phillips in the 100 meter breaststroke.
This is the first time the Lady Leopards have lost to the Lady Royals in over a decade. Louisville had won the previous 7 meetings since 2010.
<<< Previous 2019-2020 | CVCA All-Time Series
UP NEXT: The Leopards will next host the Marlington Dukes on Friday, December 18. Meet is set to begin at 5:00 PM from the Louisville YMCA.
---
CVCA at Louisville Full Meet Results