Aljancic Leads Leopards to 4th Place Finish at Alliance Golf Classic
Louisville – 349 (4th Out of 12)
<<< Previous Polar Bear Invitational | Boys Golf Schedule | Next Match At Cleveland Benedictine >>>
The Louisville Leopards Boys Golf Team competed at the Alliance Golf Classic Tuesday at Alliance Country Club. Louisville shot 349 as a team to finish in 4th place out of 12 teams.
Ryan Aljancic shot a team low 77 and took fourth individually for the tournament. Aljancic shot 38 on the front nine and 39 on the back nine to lead the Leopards.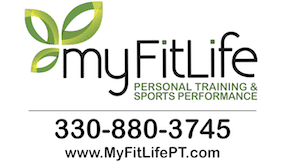 Jack Mayle shot 38 on the back nine to card an 82 for the tournament. Sam Karcher also shot a 93 and Zach Root 97 to round out Louisville's top four scorers. Other varsity participants included Cole Miller who tallied 107 and Anthony Warner who finished with 113.
The Mogadore Wildcats won the tournament with a team score of 331. The Dover Tornadoes (342) also placed second and the Alliance Aviators (345) took third just ahead of the Leopards.
Marlington's Charlie Mort shot 2 over par 72 to finish as tournament medalist. His effort included shooting a 32 on the back nine.
UP NEXT: The Leopards will next host the Cleveland Benedictine Bengals on Wednesday, August 12. Tee-time is set for 4:00 PM from Highland Park Golf Club.
---
Varsity: Leopards 349 (4th Out of 12)
LEOPARDS SCORES: Ryan Aljancic 77 (38-39), Jack Mayle 82 (44-38), Sam Karcher 93 (47-46), Zach Root 97 (49-48), Cole Miller 107 (52-55), Anthony Warner 113 (61-52). TEAM TOTAL = 349
---
Alliance Golf Classic 2020 Team Scores
Mogadore Wildcats 331

Dover Tornadoes 342

Alliance Aviators 345

Louisville Leopards 349

Kent Roosevelt Rough Riders 359

North Canton Hoover Vikings 366

McDonald Blue Devils 367

Marlington Dukes 372

GlenOak Golden Eagles 373

Minerva Lions 376

Canton South Wildcats 387

Southeast Pirates 433
Alliance Golf Classic Full Individual Scores