Seaman Scores Lone East Touchdown as West Prevails 26-6 – Football

West 26, East 6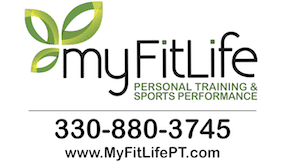 After a two year absence due to the COVID-19 pandemic, the East-West All-Star Football Game returned Saturday Night to Tom Benson Hall of Fame Stadium. The West was dominate in a 26-6 victory over the East squad as 19 different local schools were represented on the field.
---
Seaman's Hauls in 67 Yard Touchdown Pass
Trailing 18-0, GlenOak quarterback Isaiah Knox dropped back deep into the pocket on the East's own 24 yard line and launched deep down field. On the other end of the connection was Louisville wide receiver Zack Seaman who sprinted past one defensive back and hauled in a catch amidst another defensive back inside the West 30 yard line. Seaman stumbled while extending for the reception, but quickly recovered and shifted into high gear all the way to the endzone.
According to Canton Repository Reporter Cliff Hickman, the 67 yard touchdown reception was the fifth longest in the history of the East-West game. The score cut the East deficit to 18-6 with 4:41 left to play in the third quarter and it would prove to be the only points scored by the East during the contest.
The East is on the board. GlenOak's Isaiah Knox finds Louisville's Zack Seaman for a 67-yard touchdown. Fifth longest passing score in the history of the game. Run failed. West leads East 18-6 with 4:51 left in third quarter

— Clifford L Hickman (@chickmanREP) July 24, 2022
---
McElroy Leads West to Victory
After a scoreless first quarter, the West lit up the scoreboard first on special teams. Perry's Kam Gill took a punt back 40 yards to the house to put the West in front 6-0 with 9:44 to go in the second quarter.
The West would double their advantage late in the first half when Massillon quarterback Darrius McElroy scrambled for a 20 yard touchdown run on 4th-and-3. That made the score 12-0 with 1:56 remaining in the second quarter.
https://twitter.com/StarkMediaTeam/status/1551048978518757377
McElroy also hooked up with Canton South wide receiver Tam Church for a 17 yard touchdown pass to extend the West lead to 18-0 in the third quarter. McElroy later capped off his night with another fourth down touchdown run from a yard out. On the conversion attempt, McElroy connected with Green wide receiver Trey Martin to put the West ahead 26-6 with 8:14 left in the contest.
This was the 31st East-West All-Star Game and the West now holds a 16-15 edge in the series.
---
Four Leopards All-Stars Represented
Four different Louisville Leopards made up the East roster. They included Cameron Brazek, AJ Lingenhoel, Carson Rode, and Zack Seaman.
UP NEXT: The Louisville Leopards Navy/White Intersquad Game from Louisville Leopards Stadium will take place on Thursday, August 4 beginning at approximately 6:00 PM. It will also be Meet the Team Night.
BROADCAST CREDIT: Full Game Broadcast and Video Above Courtesy of Stark Media Team
---
Donate to Leopard Nation
---