Leopards Shutout Claymont in Home Opener 4-0 – Boys Tennis
Louisville 4, Claymont 0
<<< Previous At Barberton | Boys Tennis Schedule | Next At Lake >>>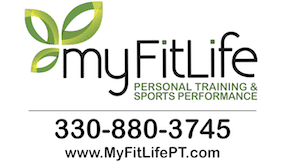 The Louisville Leopards Boys Tennis Team shutout the visiting Claymont Mustangs 4-0 in their home opener Wednesday at the Greg Parrish Courts. With the victory, Louisville improves to 3-1 on the season.
---
---
The Leopard were led by #2 singles player Gabe Stoffer who won his match in straight sets 6-1, 6-1. Garett Holleran also won by default in #3 singles for Louisville.
Both Louisville doubles teams also won their matches in straight sets. The tandem of Chase Duskey and Logan Demos took #1 singles by the count of 6-1, 6-0. The duo of Isaiah Gray and Brenden Eyler recorded a double bagel 6-0, 6-0 victory in #2 doubles.
The #1 singles match did not finish before the weather ended the contest.
This was the first ever meeting between the two teams in boys tennis.
---
---
Claymont at Louisville Boys Tennis Box Score
LEOPARDS 4, MUSTANGS 0
Singles
#1 Austin Beck (L) v Preston (C), DNF
#2 Gabe Stoffer (L) d Maple (C) 6-1, 6-1
#3 Garett Holleran (L) d (default)
Doubles
#1 Chase Duskey & Logan Demos (L) d Cox & McMath (C) 6-1, 6-0
#2 Isaiah Gray & Brenden Eyler (L) d Milburn & Salyers (C) 6-0, 6-0
Records: Louisville 3-1
UP NEXT:The Louisville Boys Tennis Team will next travel to take on the Lake Blue Streaks on Thursday, March 30 at 4:15 PM. JV will be home at the same time.
Cover Photo By The Louisville Herald
---
Donate to Leopard Nation
---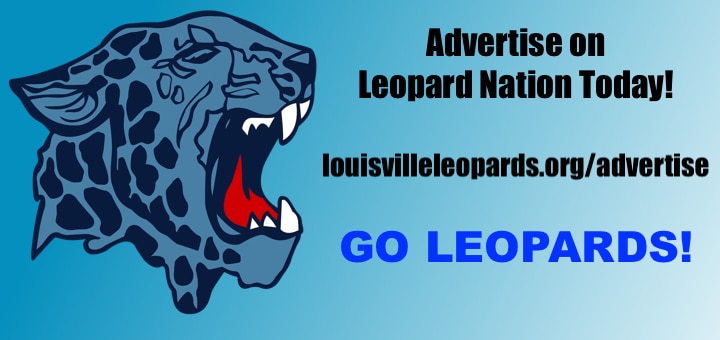 Don't forget to Subscribe to Our Posts for Free