Louisville Falls in Slugfest Vs. New Philadelphia 13-6 – Softball
New Philadelphia 13, Louisville 6
<<< Previous Vs. Massillon | Softball Schedule | Next Vs. Hoban >>>
The Louisville Leopards Varsity Softball fell to the visiting New Philadelphia Quakers 13-6 Thursday Evening at West Main Vet Clinic Field. With the loss, Louisville drops to 1-1 on the season.
---
Benson Goes 4-for-4 with a Homer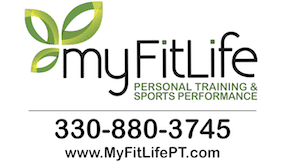 Junior shortstop Matti Benson batted 4-for-4, drove in 3 runs, and scored 3 runs to lead the Lady Leopards on offense. Benson hit a 2-out double in the opening inning and came home via freshman pitcher/infielder Anna Sirohman's RBI single for Louisville's first run of the contest.
Benson recorded an RBI single later in the third inning to cut the Leopard deficit to 3-2. In her next at-bat in the fifth, she crushed a 2-run homer on a fly ball to left field to chop the Quaker lead in half at 8-4. The home run was her first of the season and 19th for her varsity career.
---
Haren and Heath Register Multi-Hit Games
Junior center fielder Brooke Haren and junior first baseman/pitcher Katie Heath both batted 2-for-4 and each hit a double.
Heath, sophomore left fielder Olivia Mongiardo, and Haren all singled to load the bases with no outs in the bottom of the sixth. Louisville only managed to push across a single run in the inning when junior third baseman Kenzi Denzer grounded into a fielder's choice that brought home Heath from third to shrink the deficit to 13-5.
Heath also recorded a 2-out double in the bottom of the seventh to bring home Benson for her third run of the contest.
---
Quakers Go Yard 3 Times in Victory
New Philadelphia was led by third baseman Ellie Mason who went 3-for-3 with a 2-run homer, a double, and 3 runs scored. Pitcher/1st Baseman Sarah Cierezweski batted 2-for-5 with a solo homer in the first inning, 2 RBIs, and 2 Runs scored. First baseman Olivia Jackson also went 2-for-4 with a 2-run home run in the sixth inning and scored a pair of runs.
The Quakers out-hit the Leopards 16-10 for the game. Second baseman Sara Cardani finished 3-for-4 with 2 RBIs and 2 runs scored. Catcher Reese Loveday and shortstop Madison Wright also recorded multi-hit games for New Philadelphia.
---
Leopards Vs. Quakers Softball History
This was the first meetings between the Leopards and the Quakers since 1989 when both teams were members of the Federal League. Louisville is now 1-4 all-time against New Philadelphia, which includes an 0-3 record when playing at home in the series.
<<< Previous 1989 | New Philadelphia All-Time Series
UP NEXT: The Lady Leopards will next host the Archbishop Hoban Knights on Monday, April 3. Game time is set for 5:00 PM from West Main Vet Clinic Field.
Cover Photo By The Louisville Herald
---
Donate to Leopard Nation
---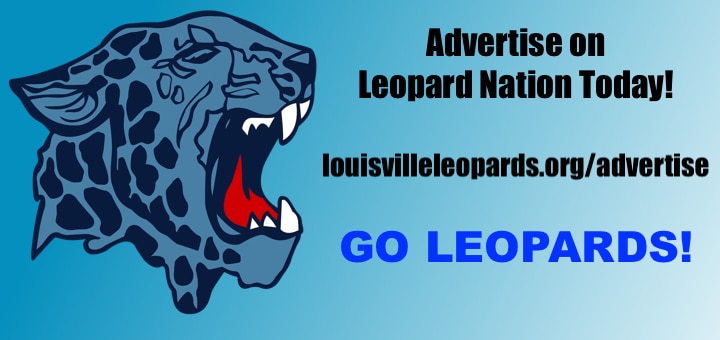 Don't forget to Subscribe to Our Posts for Free
---
New Philadelphia at Louisville Softball Box Score
QUAKERS 13, LEOPARDS 6
Team 123-456-7–R-H-E
New Philadelphia 300-415-0–13-16-2
Louisville 101-021-1–6-10-1
NEW PHILADELPHIA QUAKERS SOFTBALL VARSITY BATTING STATS
| | | | | | | |
| --- | --- | --- | --- | --- | --- | --- |
| LINEUP | AB | R | H | RBI | BB | SO |
| R Loveday (C) | 4 | 0 | 2 | 1 | 1 | 0 |
| S Ciereszewski (P, 1B) | 5 | 2 | 2 | 2 | 0 | 0 |
| E Mason (3B) | 3 | 3 | 3 | 2 | 2 | 0 |
| M Wright (SS) | 4 | 2 | 2 | 1 | 1 | 0 |
| P Murphy (LF) | 5 | 1 | 1 | 2 | 0 | 2 |
| S Cardani (2B) | 4 | 2 | 3 | 2 | 0 | 0 |
| O Jackson (1B) | 4 | 2 | 2 | 2 | 0 | 0 |
| —J Howard (P) | 0 | 0 | 0 | 0 | 0 | 0 |
| E Yoder | 4 | 0 | 0 | 0 | 0 | 1 |
| Z Devore (RF) | 3 | 1 | 1 | 1 | 1 | 2 |
| TEAM | 36 | 13 | 16 | 13 | 5 | 5 |
2B: S Cardani, R Loveday, M Wright, Z Devore, E Mason, P Murphy
HR: E Mason, S Ciereszewski, O Jackson
TB: S Cardani 4, R Loveday 3, M Wright 3, Z Devore 2, E Mason 7, S Ciereszewski 5, O Jackson 5, P Murphy 2
E: E Mason, O Jackson
NEW PHILADELPHIA QUAKERS SOFTBALL VARSITY PITCHING STATS
| | | | | | | |
| --- | --- | --- | --- | --- | --- | --- |
| PITCHING | IP | H | R | ER | BB | SO |
| S Ciereszewski | 5.0 | 7 | 5 | 4 | 1 | 1 |
| J Howard | 2.0 | 3 | 1 | 1 | 1 | 2 |
| TEAM | 7.0 | 10 | 6 | 5 | 2 | 3 |
Pitches-Strikes: J Howard 32-19, S Ciereszewski 86-57
Batters Faced: J Howard 10, S Ciereszewski 25
LOUISVILLE LEOPARDS SOFTBALL VARSITY BATTING STATS
| | | | | | | |
| --- | --- | --- | --- | --- | --- | --- |
| LINEUP | AB | R | H | RBI | BB | SO |
| K Denzer (3B) | 4 | 0 | 0 | 1 | 0 | 1 |
| —T Thompson (1B) | 0 | 0 | 0 | 0 | 0 | 0 |
| K Twinem (2B) | 3 | 2 | 0 | 0 | 1 | 0 |
| M Benson (SS) | 4 | 3 | 4 | 3 | 0 | 0 |
| A Sirohman (P, 1B, 3B) | 4 | 0 | 1 | 1 | 0 | 1 |
| M Baker (LF, C) | 4 | 0 | 0 | 0 | 0 | 0 |
| K Heath (1B, P) | 4 | 1 | 2 | 1 | 0 | 0 |
| A Campbell (C) | 2 | 0 | 0 | 0 | 0 | 0 |
| —0 Mongiardo (LF) | 1 | 0 | 1 | 0 | 1 | 0 |
| B Haren (CF) | 4 | 0 | 2 | 0 | 0 | 0 |
| C Cline | 2 | 0 | 0 | 0 | 0 | 0 |
| —C Thouvenin (RF) | 1 | 0 | 0 | 0 | 0 | 1 |
| TEAM | 33 | 6 | 10 | 6 | 2 | 3 |
2B: K Heath, M Benson, B Haren
HR: M Benson
TB: K Heath 3, M Benson 8, O Mongiardo 1, A Sirohman 1, B Haren 3
SB: K Heath, K Twinem
E: K Denzer
LOUISVILLE LEOPARDS SOFTBALL VARSITY PITCHING STATS
| | | | | | | |
| --- | --- | --- | --- | --- | --- | --- |
| PITCHING | IP | H | R | ER | BB | SO |
| A Sirohman | 3.2 | 8 | 6 | 6 | 1 | 3 |
| K Heath | 3.1 | 8 | 7 | 7 | 4 | 2 |
| TEAM | 7 | 16 | 13 | 13 | 5 | 5 |
WP: K Heath, A Sirohman
Pitches-Strikes: K Heath 54-31, A Sirohman 76-45
Batters Faced: K Heath 21, A Sirohman 20
Records: Louisville 1-1