Lady Leopards Tie Team Home Run Record in 15-7 Win at Massillon – Softball
Louisville 15, Massillon 7
<<< Previous At #13 Howland | Softball Schedule | Next At #1 Austintown Fitch >>>
The Louisville Leopards Varsity Softball Team out-slugged the host Massillon Tigers 15-7 Thursday Evening at the Eagles #190 Sports Complex. With their fourth straight victory, Louisville evens its record to 12-12 on the season.
---
Brendle & Collins Homer to Tie Team Record
Senior catcher Brooke Brendle hit a three-Run Homer in the fifth inning and senior first baseman Jenna Collins followed by cracking a solo shot in the sixth inning as the Lady Leopards offense exploded for 15 runs on 19 hits. The three-run shot was Brendle's fifth home run of the season and the solo bomb accounted for Collin's ninth homer of the year (and 12th of her varsity career).
Louisville has now hit 31 regular season home runs this season tying them with the 2015 team for the single season team record. The 2015 team accomplished the feat in 26 regular season contests, this team has reached the same mark in 23 games. The Lady Leopards have hit 33 total home runs this season including their two postseason roundtrippers at Howland.
---
Ten Different Leopards Record Hits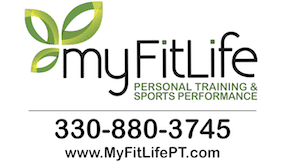 Louisville's bats remained on fire with 19 more hits Thursday evening at Massillon. The Lady Leopards have now amassed 39 hits in their last two contests and are peaking at the right time.
Junior second baseman Shelby Mayle went 3-for-4 with a pair of doubles, two RBIs, and scored three runs. She has now registered five doubles in her past two games after smacking three at Howland. Collins also went 3-for-4 with a pair of RBIs and sophomore shortstop Kenzi Denzer went 3-for-5 with an RBI. Both Collins and Denzer added two runs each.
Ten different Lady Leopards recorded hits during the contest and six different Louisville batters tallied multiple hits. Sophomore designated hitter Matti Benson finished 2-for-4 with two RBIs and scored a pair of runs. Sophomore center fielder Brooke Haren went 2-for-4 with an RBI. Brendle had a multi-hit game to go along with her three-run homer. Senior right fielder Stevie Barrett also drove in a pair of runs.
Sophomore starting pitcher Katie Heath threw a complete game and struck out three to earn the win in the circle for the Lady Leopards. This is her third win in as many starts and her fourth straight victory overall. Heath improves to 7-9 on the season with the dub.
---
Hawk Leads Tigers with 3-Run Homer
Massillon was led by designated hitter Aryanna Hawk who went 2-for-3 at the plate with a home run, four RBIs, and a run scored. Hawk hit a three-run homer in the opening inning to give the Tigers their only lead of the game at 3-2. Louisville would score eight straight runs before Hawk delivered again in the fifth with an RBI single to cut the Massillon deficit to 11-4.
The Tigers added three more runs in the bottom of the seventh. Third baseman Addie Harper led off the inning with a double and scored on second baseman Ava Geier's line drive single to right field. Two batters later catcher Ahna Els' infield single brought home center fielder Jayda Harrison to trim the Massillon disadvantage to single digits.
On the final play of the game, left fielder Alyssa Simmons sacrifice fly brought home Geier from third base to make it 15-7. However, courtesy runner Summer Focht was tagged out trying to advance to second for a rare game-ending double play.
---
Louisville Wins 9th Straight Vs. Massillon
The Lady Leopards have now defeated the Lady Tigers in nine straight meetings including their last four games in the series played at Massillon. Louisville is now 23-9 against the Tigers all-time and holds an 11-7 record in games played at Massillon in the series.
The 17th seed Leopards have now defeated two higher seeded Tigers from the Austintown District Tournament Bracket on the road in consecutive days. They won at 13th seed Howland 12-9 and have now defeated 10th seed Massillon 15-7. They will look to continue this trend Monday at Austintown Fitch.
<<< Previous 2022 Vs. Massillon | Massillon All-Time Series
Cover Photo By The Louisville Herald
---
Donate to Leopard Nation
---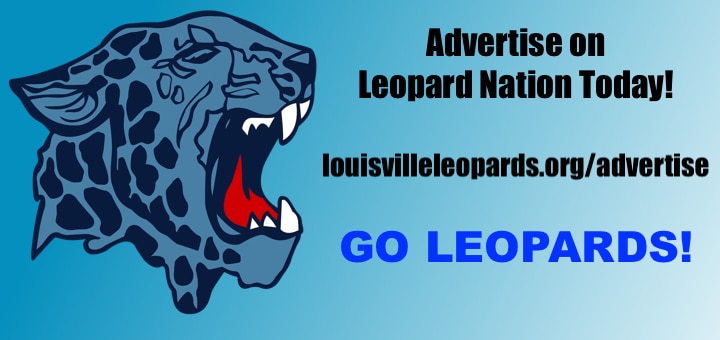 Don't forget to Subscribe to Our Posts for Free
---
Louisville at Massillon Softball Box Score
LEOPARDS 15, TIGERS 7
Team 123-456-7–R-H-E
Louisville 204-142-2–15-19-2
Massillon 300-010-3–7-8-0
LOUISVILLE LEOPARDS SOFTBALL VARSITY BATTING STATS
| Lineup | AB | R | H | RBI | BB | SO |
| --- | --- | --- | --- | --- | --- | --- |
| Kenzi Denzer | 5 | 2 | 3 | 1 | 0 | 0 |
| Matti Benson | 4 | 2 | 2 | 2 | 1 | 0 |
| Jenna Collins | 4 | 2 | 3 | 2 | 0 | 1 |
| –Chay Cline | 1 | 1 | 0 | 0 | 0 | 0 |
| Shelby Mayle | 4 | 3 | 3 | 2 | 1 | 0 |
| Brooke Haren | 4 | 1 | 2 | 1 | 0 | 0 |
| Stevie Barrett | 3 | 0 | 1 | 2 | 0 | 1 |
| –Olivia Mongiardo | 1 | 0 | 0 | 0 | 0 | 0 |
| Brooke Brendle | 4 | 1 | 2 | 3 | 0 | 1 |
| Kendra Thomas | 4 | 1 | 1 | 0 | 0 | 0 |
| Matti Adams | 3 | 1 | 1 | 0 | 0 | 1 |
| Paige Folk | 1 | 1 | 1 | 0 | 0 | 0 |
| Katie Heath | – | – | – | – | – | – |
| Riley Walters | – | – | – | – | – | – |
| Totals | 38 | 15 | 19 | 13 | 2 | 4 |
LOUISVILLE LEOPARDS SOFTBALL VARSITY PITCHING STATS
| Pitching | IP | #P | S% | H | R | ER | SO | BB | HR |
| --- | --- | --- | --- | --- | --- | --- | --- | --- | --- |
| Katie Heath | 7.0 | 99 | .606 | 8 | 7 | 5 | 3 | 4 | 1 |
| Totals | 7.0 | 99 | .606 | 8 | 7 | 5 | 3 | 4 | 1 |
MASSILLON TIGERS SOFTBALL BATTING STATS
| Lineup | AB | R | H | RBI | BB | SO |
| --- | --- | --- | --- | --- | --- | --- |
| Lea Newman | 3 | 1 | 1 | 0 | 1 | 1 |
| Addie Harper | 2 | 2 | 1 | 0 | 2 | 0 |
| Jayda Harrison | 4 | 1 | 0 | 0 | 0 | 0 |
| Ava Geier | 4 | 2 | 1 | 1 | 0 | 0 |
| Aryanna Hawk | 3 | 1 | 2 | 4 | 0 | 0 |
| –Ava Davis | 1 | 0 | 0 | 0 | 0 | 0 |
| Ahna Els | 4 | 0 | 2 | 1 | 0 | 0 |
| Alyssa Simmons | 3 | 0 | 1 | 1 | 1 | 1 |
| Mariah Duplain | 3 | 0 | 0 | 0 | 0 | 1 |
| Reese Bachtel | 3 | 0 | 0 | 0 | 0 | 0 |
| Maranda Dunn | 0 | 0 | 0 | 0 | 0 | 0 |
| Summer Focht | 0 | 0 | 0 | 0 | 0 | 0 |
| Natalie Kolek | – | – | – | – | – | – |
| Totals | 30 | 7 | 8 | 7 | 4 | 3 |
MASSILLON TIGERS SOFTBALL PITCHING STATS
| Pitching | IP | #P | S% | H | R | ER | SO | BB | HR |
| --- | --- | --- | --- | --- | --- | --- | --- | --- | --- |
| Addie Harper | 4.0 | 70 | .657 | 10 | 9 | 9 | 3 | 2 | 0 |
| Ava Davis | 3.0 | 43 | .651 | 9 | 6 | 6 | 1 | 0 | 2 |
| Totals | 7.0 | 113 | .655 | 19 | 15 | 15 | 4 | 2 | 2 |
Records: Louisville 12-12