Leopards Early Lead Evaporates Vs. Perry Gold – Softball
Perry Gold 8, Louisville 7
<<< Previous Vs. Dover | Softball Schedule | Next Vs. Marlington >>>
The Louisville Leopards Varsity Softball Team watched an early 5-0 lead evaporate as the Perry Gold Panthers rallied back to win 8-7 as part of the George Muhon Memorial Tournament held at Arthur Genshaft Memorial Park. With the loss, Louisville falls to 4-9 on the season.
---
Benson Goes 4-for-4 to Lead Leopards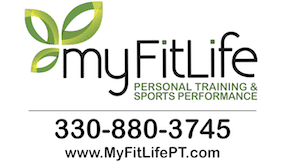 Sophomore shortstop Matti Benson was a perfect 4-for-4 at the plate hitting a pair of doubles, driving in a pair of runs, and scoring three runs to lead the Lady Leopards. Sophomore third baseman Kenzi Denzer also had a multi-hit game going 2-for-4 with a double, an RBI, and two runs scored.
Five different Louisville batters drove in runs during the contest. Senior catcher Brooke Brendle recorded two RBIs. Senior first baseman Jenna Collins and junior second baseman Shelby Mayle also drove in a run each.
---
Louisville Builds 5-0 Second Inning Lead
The Lady Leopards wasted no time in taking a commanding five run lead on the Lady Panthers. Collins sacrifice fly in the opening frame plated Benson to put Louisville on the board first. Mayle's sacrifice fly in the second inning scored freshman courtesy runner Matti Adams to make it 2-0.
Three straight two-out RBI hits in the bottom of the second put the Leopards ahead 5-0. Denzer singled home senior left fielder Stevie Barrett, Benson doubled in Denzer, and Brendle's infield single knocked home Benson.
---
Perry Rallies Back with 8 Straight Runs
Perry Gold cut into the Louisville lead in the third inning with three runs. Sophomore left fielder Olivia Irwin doubled to start the inning and then came home via an RBI single by sophomore pitcher Paige Day. A bunt single by junior first baseman Maddie Newhouse plated Day for the second run and freshman second baseman Delaney Dietrick also scored on an error to trim the Panther deficit to 5-3.
The Panthers took the lead in the bottom of the fifth with another three-spot. Newhouse singled in Dietrick for the first run of the frame. Three batters later, sophomore right fielder Sydney Plotts cracked a two-run single to center field that scored Newhouse and junior third baseman Jasmine Frantz to put Perry Gold in front 6-5.
The Lady Panthers added two more runs in the sixth inning. Plotts again came up big with a two-out RBI single that brought Dietrick to the plate for her third run of the game. Newhouse came home on the same play via an error to put Perry Gold ahead 8-5.
The Panthers edged Louisville in hits for the game 11-10. Dietrick and Newhouse both went 3-for-4 at the plate. Plotts and Irwin also recorded two hits each. Irwin finished with both of Perry Gold's extra base hits which also included a triple in the fourth inning.
---
Leopard 7th Inning Rally Falls Short
The first four Lady Leopards hitters reached base in the top of the seventh as Louisville trimmed their disadvantage to a single run. Denzer doubled and then was singled home by Benson. Brendle reached on an error in the next at-bat which scored Benson from third to cut the Lady Leopards deficit to 8-7 with no one out.
Louisville's bats would go cold after that. Day retired the next three Leopards batters via ground out, fly out, and a fielder's choice to close the game.
Cover Photo By The Louisville Herald
---
Donate to Leopard Nation
---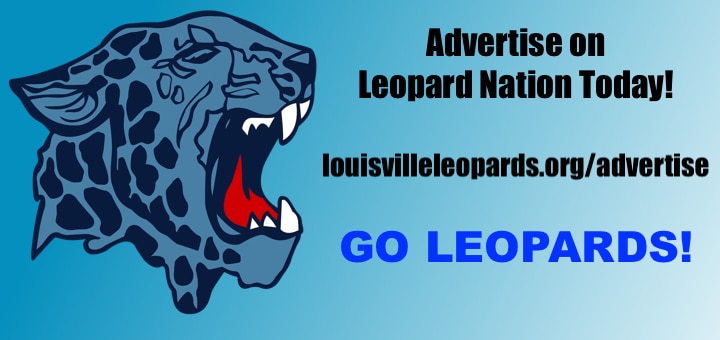 Don't forget to Subscribe to Our Posts for Free
---
Louisville Vs. Perry Softball Box Score
PANTHERS 8, LEOPARDS 7
Team 123-456-7–R-H-E
Louisville 140-000-2–7-10-4
Perry 003-032-X–8-11-3
LOUISVILLE LEOPARDS SOFTBALL VARSITY BATTING STATS
| Lineup | AB | R | H | RBI | BB | SO |
| --- | --- | --- | --- | --- | --- | --- |
| Kenzi Denzer | 4 | 2 | 2 | 1 | 0 | 1 |
| Matti Benson | 4 | 3 | 4 | 2 | 0 | 0 |
| Brooke Brendle | 3 | 0 | 1 | 2 | 0 | 0 |
| Jenna Collins | 3 | 0 | 1 | 1 | 0 | 0 |
| Caitlin Thouvenin | 3 | 0 | 0 | 0 | 0 | 0 |
| Matti Adams | 1 | 1 | 0 | 0 | 0 | 0 |
| Katie Heath | 3 | 0 | 1 | 0 | 0 | 0 |
| Kendra Thomas | 1 | 0 | 0 | 0 | 0 | 0 |
| Stevie Barrett | 3 | 1 | 0 | 0 | 0 | 0 |
| Shelby Mayle | 2 | 0 | 1 | 1 | 0 | 0 |
| Olivia Mongiardo | 3 | 0 | 0 | 0 | 0 | 2 |
| Riley Walters | 0 | 0 | 0 | 0 | 0 | 0 |
| Brooke Haren | – | – | – | – | – | – |
| Totals | 30 | 7 | 10 | 7 | 0 | 3 |
LOUISVILLE LEOPARDS SOFTBALL VARSITY PITCHING STATS
| Pitching | IP | #P | S% | H | R | ER | SO | BB | HR |
| --- | --- | --- | --- | --- | --- | --- | --- | --- | --- |
| Katie Heath | 5.2 | 84 | .571 | 11 | 8 | 7 | 2 | 4 | 0 |
| Kendra Thomas | 0.1 | 4 | .250 | 0 | 0 | 0 | 0 | 1 | 0 |
| Totals | 6.0 | 88 | .557 | 11 | 8 | 7 | 2 | 5 | 0 |
PERRY GOLD SOFTBALL VARSITY BATTING STATS
| Lineup | AB | R | H | RBI | BB | SO |
| --- | --- | --- | --- | --- | --- | --- |
| Cierra Martin | 4 | 0 | 0 | 0 | 0 | 0 |
| Delaney Dietrick | 4 | 3 | 3 | 0 | 0 | 0 |
| Maddie Newhouse | 4 | 2 | 3 | 2 | 0 | 1 |
| Jasmine Frantz | 2 | 1 | 0 | 0 | 1 | 0 |
| Kelsi Bragg | 2 | 0 | 0 | 0 | 1 | 0 |
| Sydney Plotts | 4 | 0 | 2 | 3 | 0 | 0 |
| Olivia Irwin | 3 | 1 | 2 | 0 | 1 | 0 |
| Leiana Turner | 3 | 0 | 0 | 0 | 1 | 1 |
| Paige Day | 2 | 1 | 1 | 1 | 1 | 0 |
| Paityn Conley | 0 | 0 | 0 | 0 | 0 | 0 |
| Totals | 28 | 8 | 11 | 6 | 5 | 2 |
PERRY GOLD SOFTBALL VARSITY PITCHING STATS
| Pitching | IP | #P | S% | H | R | ER | SO | BB | HR |
| --- | --- | --- | --- | --- | --- | --- | --- | --- | --- |
| Paige Day | 7.0 | 83 | .687 | 10 | 7 | 1 | 3 | 0 | 0 |
| Totals | 7.0 | 83 | .687 | 10 | 7 | 1 | 3 | 0 | 0 |
Records: Louisville 4-9