Leopards Fall to Dukes 14-3 in Homer Fest – Softball
Marlington 14, Louisville 3
<<< Previous Vs. Perry Gold | Softball Schedule | Next Vs. Hoover >>>
The Louisville Leopards Varsity Softball Team fell to the visiting Marlington Dukes 14-3 Tuesday Evening at West Main Vet Clinic Field. With the loss, Louisville drops to 4-10 on the year.
---
Benson & Mayle Go Yard for Louisville
All of the Lady Leopards runs came via the long ball. Sophomore shortstop Matti Benson hit a two-out, two-run homer in the bottom of the third to cut the Dukes lead in half at 4-2. The home run is the 10th of her varsity career and her fourth of the season, tying her with senior first baseman Jenna Collins for the team lead. All four of Benson's homers have come in the past six days.
Junior second baseman Shelby Mayle also slugged her second home run of the season late in the bottom of the seventh. Her solo shot to left field made the score 14-3.
---
Marlington Hammers Five Homers in Win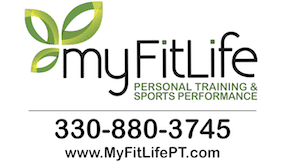 Third baseman Emma Jackson and shortstop Audrey Miller each homered twice and scored four runs a piece to lead Marlington. Miller finished 3-for-4 with a pair of two-run dingers in the first and seventh innings. Jackson finished 2-for-3 with a solo bomb in the at-bat following Miller's first inning home run. Jackson smacked a two-run shot in the top of the fourth as well.
The Lady Dukes blew the game wide open with five runs in the fifth inning. Centerfielder Chyanne Knapp used a sacrifice fly to score second baseman Faith Savage to make it 7-2. Three batters later, first baseman Ashlyn Maurer hit a grand slam to center field to put Marlington ahead 11-2.
The Dukes five home runs are the most ever hit in a game by a Leopard opponent. The two teams also combined for seven homers total, which is also an LHS program record.
Marlington out-hit Louisville 11-5 for the game. Designated hitter Madelyn Bailey also recorded pair of hits for the Lady Dukes and Savage drove in a run earlier as well.
---
Dukes 1st Win Over Leopards Since 2015
The Lady Leopards had defeated the Lady Dukes in seven straight meetings coming into Tuesday's contest outscoring them 42-11 in that string of games. This was the first meeting for the two former NBC foes outside of league play since their last matchup in 2018. Marlington's last victory in the series came at Louisville in a stunning 17-3 five inning run-rule win on April 21, 2015. That victory snapped the Lady Leopards 58-game conference winning streak.
LHS still leads the all-time series 33-30 overall, which includes a 17-15 record at home in the series.
<<< Previous 2018 | Marlington All-Time Series
UP NEXT: The Lady Leopard will next travel to take on the Massillon Tigers on Wednesday, April 27 at 5:00 PM.
Cover Photo By The Louisville Herald
---
Donate to Leopard Nation
---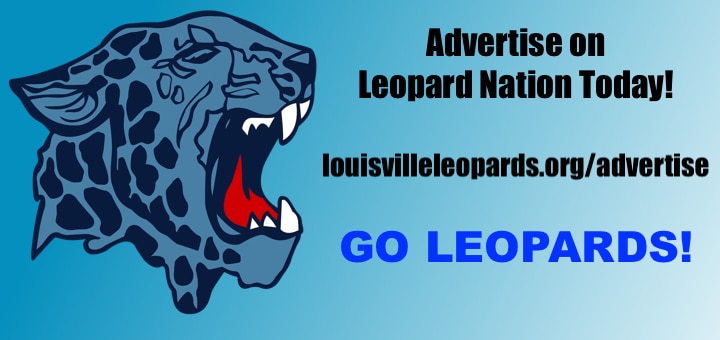 Don't forget to Subscribe to Our Posts for Free
---
Marlington at Louisville Softball Box Score
DUKES 14, LEOPARDS 3
Team 123-456-7–R-H-E
Marlington 301-250-3–14-11-1
Louisville 002-000-1–3-5-2
MARLINGTON DUKES SOFTBALL VARSITY BATTING STATS
| Lineup | AB | R | H | RBI | BB | SO |
| --- | --- | --- | --- | --- | --- | --- |
| Maria Walder | 4 | 1 | 1 | 0 | 1 | 0 |
| Chyanne Knapp | 4 | 1 | 1 | 1 | 0 | 0 |
| Audrey Miller | 4 | 4 | 3 | 4 | 1 | 0 |
| Emma Jackson | 3 | 4 | 2 | 3 | 2 | 1 |
| Ashlyn Maurer | 2 | 2 | 1 | 4 | 2 | 0 |
| Ava Collins | 2 | 0 | 0 | 0 | 3 | 1 |
| Madelyn Bailey | 4 | 0 | 2 | 0 | 0 | 0 |
| Faith Savage | 5 | 1 | 1 | 1 | 0 | 0 |
| Grace Nase | 3 | 1 | 0 | 0 | 0 | 0 |
| Sofia Nase | – | – | – | – | – | – |
| Totals | 31 | 14 | 11 | 13 | 9 | 2 |
MARLINGTON DUKES SOFTBALL VARSITY PITCHING STATS
| Pitching | IP | #P | S% | H | R | ER | SO | BB | HR |
| --- | --- | --- | --- | --- | --- | --- | --- | --- | --- |
| Sofia Nase | 7.0 | 89 | .719 | 5 | 3 | 3 | 10 | 1 | 2 |
| Totals | 7.0 | 89 | .719 | 5 | 3 | 3 | 10 | 1 | 2 |
LOUISVILLE LEOPARDS SOFTBALL VARSITY BATTING STATS
| Lineup | AB | R | H | RBI | BB | SO |
| --- | --- | --- | --- | --- | --- | --- |
| Kenzi Denzer | 4 | 1 | 1 | 0 | 0 | 2 |
| Matti Benson | 3 | 1 | 1 | 2 | 0 | 1 |
| Brooke Brendle | 2 | 0 | 0 | 0 | 0 | 0 |
| Jenna Collins | 3 | 0 | 1 | 0 | 0 | 0 |
| Stevie Barrett | 1 | 0 | 0 | 0 | 0 | 0 |
| -Olivia Mongiardo | 2 | 0 | 0 | 0 | 0 | 1 |
| Brooke Haren | 3 | 0 | 0 | 0 | 0 | 2 |
| Matti Adams | 3 | 0 | 1 | 0 | 0 | 1 |
| Shelby Mayle | 3 | 1 | 1 | 1 | 0 | 1 |
| Caitlin Thouvenin | 1 | 0 | 0 | 0 | 1 | 1 |
| -Paige Folk | 1 | 0 | 0 | 0 | 0 | 1 |
| Katie Heath | – | – | – | – | – | – |
| Kendra Thomas | – | – | – | – | – | – |
| Totals | 26 | 3 | 5 | 3 | 1 | 10 |
LOUISVILLE LEOPARDS SOFTBALL VARSITY PITCHING STATS
| Pitching | IP | #P | S% | H | R | ER | SO | BB | HR |
| --- | --- | --- | --- | --- | --- | --- | --- | --- | --- |
| Kendra Thomas | 0.2 | 21 | .571 | 4 | 3 | 3 | 0 | 1 | 2 |
| Katie Heath | 6.1 | 105 | .524 | 7 | 11 | 9 | 2 | 8 | 3 |
| Totals | 7.0 | 126 | .532 | 11 | 14 | 12 | 2 | 9 | 5 |
Records: Louisville 4-10