Lady Leopards Rally for 7-6 Win At Mogadore – Softball
Louisville 7, Mogadore 6
<<< Previous Vs. GlenOak | Softball Schedule | Next Vs. Minerva >>>
The Louisville Leopards Varsity Softball Team rallied for a 7-6 win over the host Mogadore Wildcats Thursday Evening at Lions Community Park. With the victory, Louisville improves to 9-12 on the season.
---
Benson Belts 10th Home Run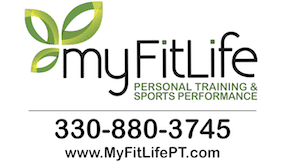 Down 3-0, sophomore shortstop Matti Benson cranked a two-run homer to left field to cut the Lady Leopards deficit to 3-2. Benson has now homered in three consecutive games and has hit an unprecedented five home runs in five games. She is the sixth different Lady Leopard softball player to reach 10 home runs in a single season, all of which have come since 2011.
Louisville has now hit 28 home runs in 21 games this season as a team. They are currently three short of the regular season record of 31 set by the 2015 team.
---
Leopards Rally with Five-Run Sixth
The Lady Leopards didn't score again until they erupted for five runs in the top of the sixth. Senior first baseman Jenna Collins and junior second baseman Shelby Mayle hit back-to-back singles to begin the inning. Then senior catcher Brooke Brendle walked to load the bases with no one out.
Sophomore center fielder Brooke Haren followed with a game-tying two-run double to right field that brought home sophomore courtesy runner Paige Folk and Mayle. Two pitches later, senior right fielder Stevie Barrett smashed a two-run triple to center plating Brendle and Haren to give Louisville its first lead of the game at 6-4.
Then sophomore pitcher Katie Heath added to her own cause by driving home Barrett for another insurance run to put LHS in front 7-4.
---
Heath Secures Victory
That additional run would prove to be paramount as Mogadore mounted a rally in the bottom of the seventh. Shortstop Lily Hotchkiss hit a one out RBI single scoring second baseman McKenna Whitehead. Then with two outs, first baseman Addie Christy reached on an error bringing home Hotchkiss to trim the Leopard lead to 7-6.
Two batters later, left fielder Ali Peak hit an infield pop up. Heath gloved it to end the game and preserve Louisville's fourth victory in five games.
Heath pitched 4 2/3 innings in relief, gave up one earned run on three hits, and struck out two en rout to her fourth win of the season in the circle.
---
Leopards Out-Hit Wildcats 9-8
The Lady Leopards out-hit the Lady Wildcats 9-8 for the game. Barrett and sophomore third baseman Kenzi Denzer each went 2-for-3 to lead Louisville.
Whitehead finished 2-for-4 with a pair of runs to lead Mogadore. Catcher Olivia Kidd also hit a two-run double and designated hitter Melanie Eichler drove in a run during the Wildcats three-run first inning. Later in the third, right fielder Brianna McQuain drew a bases loaded walk scoring Christy from third to put Mogadore ahead 4-2.
---
Louisville Vs. Mogadore Softball History
This is the second all-time meeting between the Leopards and Wildcats. Louisville also defeated Mogadore 12-0 during the Ohio Invitational in 2003.
<<< Previous 2003 | Mogadore All-Time Series
Cover Photo By The Louisville Herald
---
Donate to Leopard Nation
---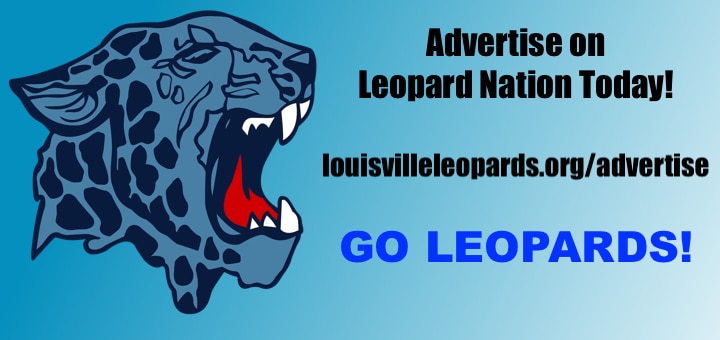 Don't forget to Subscribe to Our Posts for Free
---
Louisville at Mogadore Varsity Softball Box Score
LEOPARDS 7, WILDCATS 6
Team 123-456-7–R-H-E
Louisville 002-005-0–7-9-2
Mogadore 301-000-1–6-8-0
LOUISVILLE LEOPARDS SOFTBALL VARSITY BATTING STATS
| Lineup | AB | R | H | RBI | BB | SO |
| --- | --- | --- | --- | --- | --- | --- |
| Kenzi Denzer | 3 | 1 | 2 | 0 | 0 | 1 |
| Matti Benson | 3 | 1 | 1 | 2 | 0 | 0 |
| Jenna Collins | 4 | 0 | 1 | 0 | 0 | 0 |
| –Paige Folk | 0 | 1 | 0 | 0 | 0 | 0 |
| Shelby Mayle | 4 | 1 | 1 | 0 | 0 | 0 |
| Brooke Brendle | 3 | 1 | 1 | 0 | 1 | 0 |
| Brooke Haren | 3 | 1 | 1 | 2 | 1 | 0 |
| Stevie Barrett | 3 | 1 | 2 | 2 | 0 | 0 |
| Kendra Thomas | 0 | 0 | 0 | 0 | 0 | 0 |
| –Katie Heath | 2 | 0 | 0 | 1 | 0 | 0 |
| Matti Adams | 3 | 0 | 0 | 0 | 0 | 1 |
| Totals | 28 | 7 | 9 | 7 | 2 | 2 |
LOUISVILLE LEOPARDS SOFTBALL VARSITY PITCHING STATS
| Pitching | IP | #P | S% | H | R | ER | SO | BB | HR |
| --- | --- | --- | --- | --- | --- | --- | --- | --- | --- |
| Kendra Thomas | 2.1 | 47 | .638 | 5 | 4 | 4 | 1 | 2 | 0 |
| Katie Heath | 4.2 | 57 | .596 | 3 | 2 | 1 | 2 | 2 | 0 |
| Totals | 7.0 | 104 | .615 | 8 | 6 | 5 | 3 | 4 | 0 |
MOGADORE WILDCATS SOFTBALL VARSITY BATTING STATS
| Lineup | AB | R | H | RBI | BB | SO |
| --- | --- | --- | --- | --- | --- | --- |
| Katie Gardner | 4 | 1 | 1 | 0 | 0 | 0 |
| McKenna Whitehead | 4 | 2 | 2 | 0 | 0 | 0 |
| Lily Hotchkiss | 4 | 1 | 1 | 1 | 0 | 2 |
| Olivia Kidd | 3 | 0 | 1 | 2 | 1 | 0 |
| Addie Christy | 3 | 1 | 1 | 0 | 1 | 1 |
| Melanie Eichler | 3 | 0 | 1 | 1 | 1 | 0 |
| Ali Peak | 4 | 0 | 0 | 0 | 0 | 0 |
| Brianna McQuain | 2 | 0 | 1 | 1 | 1 | 0 |
| Gracie Funk | 3 | 0 | 0 | 0 | 0 | 0 |
| Zoey Ruppel | 0 | 1 | 0 | 0 | 0 | 0 |
| Hennessy Brake | – | – | – | – | – | – |
| Totals | 30 | 6 | 8 | 5 | 4 | 3 |
MOGADORE WILDCATS SOFTBALL VARSITY PITCHING STATS
| Pitching | IP | #P | S% | H | R | ER | SO | BB | HR |
| --- | --- | --- | --- | --- | --- | --- | --- | --- | --- |
| Katie Gardner | 7.0 | 101 | .644 | 9 | 7 | 7 | 2 | 2 | 1 |
| Totals | 7.0 | 101 | .644 | 9 | 7 | 7 | 2 | 2 | 1 |
Records: Louisville 9-12