Leopards Mount Furious Rally, Shock Blue Streaks 53-52 – Boys Basketball

Louisville 53, Lake 52
<<< Previous Vs. Hoover | Boys Basketball Schedule | Next At Northwest >>>
The Louisville Leopards Boys Varsity Basketball Team rallied in the final minute to edge the host Lake Blue Streaks 53-52 Tuesday Night at Lake High School. Louisville has now won 5 of their last 6 and improves to 15-4 on the season with the victory.
Varsity Recap | Varsity Box Score | JV Box Score
---
Louisville Vs. Lake Stark Media Broadcast
---
Nigro Scores Game Winner With 8 Seconds Left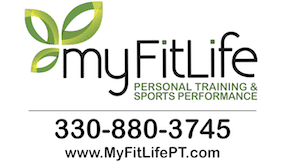 Trailing 52-51, junior guard Hayden Nigro received a pass from senior wing Will Aljancic on the left wing with 10 seconds remaining in the game. Nigro drove into the lane and floated home the go ahead basket with 8.1 seconds left to put the Leopards in front 53-52. The Louisville defense would force a turnover on the other end to seal the game.
Sophomore forward Brayden Gross and Aljancic also finished in double figures. Gross scored 10 of his 13 points in the first half. Aljancic would score in every quarter en rout to a 12 point performance.
Leopards lead Bluestreaks
53 – 52 with 2.7 or 3.1 seconds left? pic.twitter.com/5Ty8cjoKmN

— Terrie Horn (@LepsAD) February 8, 2023
---
Marshall Takes Over in Final Minute
Sophomore forward Ashton Marshall only scored 4 points according to the scoreboard, but was undoubtedly the Leopards x-factor as they rallied to victory. In the final minute of the fourth quarter, Marshall came up with an offensive board off a missed three-pointer, scored on a put back, and was fouled. The basket got Louisville to within 52-51 with 32 ticks left on the clock.
— Terrie Horn (@LepsAD) February 8, 2023
Marshall was unable to convert from the line to tie the game and the Leopards were forced to foul after the Blue Streaks retained possession. Junior point guard Chance Casenhiser was fouled to put Lake in the bonus, but he would miss the front end of a 1-and-1 attempt. Marshall was there to track down the board and Louisville called timeout with 17.3 seconds left to setup the offense.
Nigro scored the go-ahead bucket on the ensuing possession to give the Leopards their first lead since the opening minutes of the third quarter. The Blue Streaks stormed back down the floor and called timeout with 3.1 seconds remaining to setup a game-winning shot attempt.
It never happened. The inbound pass from the far sideline was poked away by Marshall into the backcourt. He retained possession as the clock struck 0.0 and threw the ball to the other end. The Leopards bench erupted and Head Coach Tom Siegfried threw both arms into the air in glorious celebration.
It is another Louisville VICTORY! 53 – 52 win over Lake! 🏀 pic.twitter.com/paT2tA90ku

— Terrie Horn (@LepsAD) February 8, 2023
---
Leopards Comeback from 11 Down in Final Quarter
It was an even game throughout the first half. Lake held a 13-11 lead at the end of the first quarter and the two teams scored 15 each in the second quarter.
The Blue Streaks began to pull away in the third quarter in taking a 44-38 lead into the final stanza. Lake would extend their advantage to as many as 50-39 when senior guard Anthony Maricocchi hit a three-pointer from the right corner with 5:20 left in the game.
Will is so fast I almost missed it! Go Leopards!
3:44 remaining
Lake 50
Louisville 46 pic.twitter.com/dmXmM6PuPo

— Terrie Horn (@LepsAD) February 8, 2023
It was all Louisville after that, as they ended the game on a 14-2 run to turn a double digit deficit into a stunning one point victory. Following Maricocchi's three-pointer, the Leopards used a 10-0 run to trim their deficit to 50-49 with 2:43 remaining. The Blue Streaks would answered with a quick transition basket on the other end by Brown, but that would be their final points of the contest. The Louisville defense would hold Lake off the scoreboard in the final 2:36, paving the way for the Leopard come from behind victory.
---
Casenhiser Scores Team High 15 for Lake
Casenhiser made 3 three-pointers and scored 13 of his team high 15 points in the opening half for the Blue Streaks. Casenhiser was limited to just a single field goal in the second half, which proved key in allowing Louisville to mount its rally.
Lake finished with four players in double figures. Senior center Caleb Collins and Maricocchi' each scored 12. Senior shooting guard Landyn Roth also tacked on 11.
---
Leopards Vs. Blue Streaks Series History
The two LHS squads have now split their last four meetings overall. The Leopards are now 14-23 all-time against the Blue Streaks dating back to their first meeting in 1980. Louisville holds a 6-13 record when playing at Lake all-time.
The Leopards are now 1-3 against Federal League foes this season, which includes a 1-2 record on the road against Federal League opponents.
<<< Previous 2022 | Lake All-Time Series
---
Straggat Media Postgame Interview with Marshall & Nigro
UP NEXT: The Leopards will next travel to take on the Northwest Indians on Friday, February 10. There will be no Boys JV game, only Varsity around 7:00 PM in the final game of a triple header. The Lady Leopards will take on the Lady Indians prior to the Boys game with Girls JV beginning at 4:00 PM and Girls Varsity starting at 5:30 PM.
Cover Photo By The Louisville Herald
Above Broadcasts By Straggat Media Network and Stark Media Team
Twitter Video By Athletic Direct Terrie Horn @LepsAd
---
Donate to Leopard Nation
---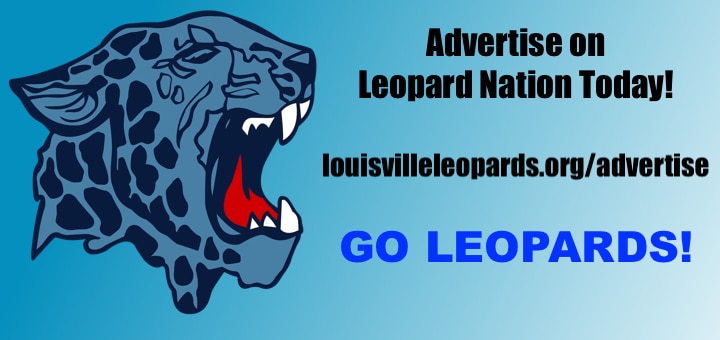 ---
Louisville at Lake Varsity Statistics
LEOPARDS 53, BLUE STREAKS 52
Team 1-2-3-4–TOTAL
Louisville 15-17-6-15–53
Lake 18-13-13-8–52
LEOPARDS: Nigro 6 3-3 16, Gross 5 3-7 13, Aljancic 5 1-2 12, Siegfried 2 0-0 5, Marshall 2 0-3 4, Roberts 1 0-0 3. TOTAL 21 7-15 53.
3-Pointers (4): Aljancic, Nigro, Roberts, Siegfried
Team FT: 7-15 47%
BLUE STREAKS: Casenhiser 6 0-1 15, Collins 5 2-2 12, Maricorchi 5 0-1 12, Roth 4 2-6 11, Brown 1 0-0 2. TOTAL 21 4-10 52.
3-Pointers (6): Casenhiser 3, Maricorchi 2, Roth
Team FT: 4-10 40%
Fouls: 14-13 Lake
Records: Louisville 15-4, Lake 9-11
---
JV: Lake 57, Louisville 51
JV Statistics
BLUE STREAKS 57, LEOPARDS 51
Team 1-2-3-4–TOTAL
Louisville 11-15-14-11–51
Lake 13-15-18-11–57
LEOPARDS: Andrejcik 7 0-1 17, T. Aljancic 4 0-0 11, Z. Boldon 3 1-1 9, Dougherty 4 1-2 9, L. Boldon 1 0-0 3, House 1 0-0 2. TOTAL 20 2-4 51.
3-Pointers (9): Aljancic 3, Andrejcik 3, Z. Boldon 2, L. Boldon
Team FT: 2-4 50%
BLUE STREAKS: Potashnik 8 4-4 20, Bailey 5 0-0 11, Koehl 4 0-1 11, Morgan 2 3-4 7, Quior 2 2-2 6, Novak 1 0-2 2. TOTAL 22 9-13 57.
3-Pointers (4): Koehl 3, Bailey
Team FT: 9-13 69%
Fouls: 12-11 Louisville
Records: Louisville 9-4