Louisville Sunk By Lake in Final Minute – Boys Basketball

Lake 51, Louisville 46
<<< Previous Vs. Massillon | Boys Basketball Schedule | Next At Central Catholic >>>
The Louisville Leopards Boys Varsity Basketball Team fell to the visiting Lake Blue Streaks 51-46 on Senior Night Tuesday at Louisville High School. The loss snaps the Leopards four game winning streak as they drop to 15-6 on the season.
---
Aljancic Leads Leopards With Game High 19
Junior guard Will Aljancic poured in a game high 20 points and sophomore guard Hayden Nigro also tallied 19 points to lead Louisville. Other scorers for the Leopards included senior guard Tyler Boldon who scored 5 points and freshman post Brayden Gross who tacked on 2 points.
Trailing 46-44 late in the fourth quarter, Aljancic drove down the left baseline directly under the hoop. He then spun back to his left off a pivot, pulled back, and hit a game-tying basket as the clock ticked under one minute to play.
---
Horning Puts Blue Streaks in Front Late
Lake called timeout and then patiently worked their offense out of the break. Senior point guard Camden Horning drove the left baseline and scored on a reverse layup to put the Blue Streaks in front 48-46 with 20 seconds left to play.
Lake immediately called another timeout to setup their defense for the next Louisville possession. The Leopards ran a pick play that freed up Nigro at the top of the key where he received a pass. Nigro dribbled left, crossed over to his right, and looked to drive the lane for the game-tying bucket. Horning and junior shooting guard Landyn Roth closed in on Nigro at the right elbow and seemed willing to concede the bonus with a foul, rather than let Nigro have any path to the hoop. Instead no call was made and the two defenders stripped the ball from Nigro's hands.
Blue Streaks junior point guard Caleb Collins gained possession of the loose ball and called timeout. A technical foul was assessed against the Leopards and Horning made the ensuing free throw from the charity stride to put Lake ahead 49-46 witch 2.9 seconds to play. Louisville fouled again to put the Blue Streaks in the bonus with 0.9 seconds left. Collins made the most of it by burying both free throw attempts to clinch victory for Lake.
---
Collins Scores Team High 17 to Lead Blue Streaks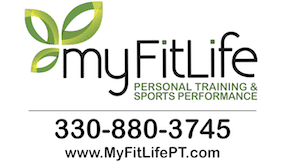 The Blue Streaks (14-6) were led by Collins who dropped in a team high 17 points and sophomore point guard Chance Casenhiser who added 16 points. Horning also scored 8 and Roth added 6 to round out the top scores for Lake.
The Leopards have now lost 5 of their last 6 matchups against the Blue Streaks. Lake leads the all-time series 23-13 overall and a 10-8 record in games played at Louisville since their first meeting on the hardwood in 1980.
<<< Previous 2021 | Lake All-Time Series
---
Louisville Honors 8 for Senior Night
Prior to the game, the Leopards honored their four senior boys basketball players and four senior cheerleaders for Senior Night. Senior basketball players included Tyler Boldon, Sabar LeMoine, AJ Lingenhoel, and Zack Seaman. Senior cheerleaders included Peyton Beeching, Taegan Evans, Chloe Gabric, and Tessa Schoessel.
Leopard Nation would like to thank these seniors for their hard work and dedication to the Louisville Boys Basketball Program and Louisville Cheerleading Program, and wish them luck in their future endeavors upon graduation!
UP NEXT: The Leopards will next travel to take on the Canton Central Catholic Crusaders in the regular season finale on Thursday, February 17. JV will begin at 5:30 PM with varsity following at 7:00 PM.
COVER PHOTO AND SENIOR NIGHT PHOTOS BY THE LOUISVILLE HERALD
---
Donate to Leopard Nation
---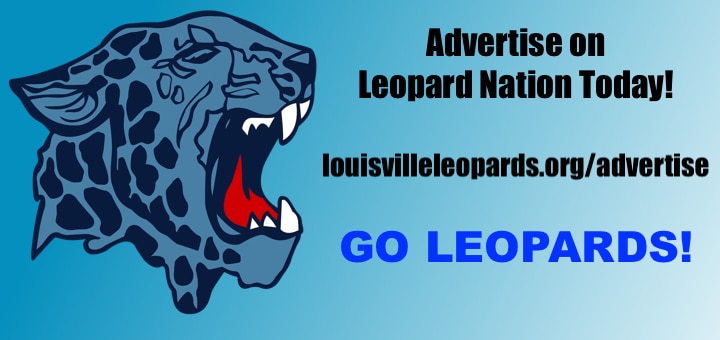 ---
Varsity Statistics
BLUE STREAKS 51, LEOPARDS 46
Team 1-2-3-4–TOTAL
Lake 12-13-14-12–51
Louisville 6-19-12-9–46
BLUE STREAKS: Collins 6 5-5 17, Casenhiser 7 1-1 16, Horning 3 1-2 8, Roth 2 1-2 6, Swope 1 0-0 2, Woods 1 0-0 2. TOTAL 20 8-10 51.
3-Pointers (3): Cassenhise, Horning, Roth
Team FT: 8-10 80%
LEOPARDS: Aljancic 8 3-5 20, Nigro 4 9-10 19, Boldon 2 1-1 5, Gross 1 0-0 2. TOTAL 15 13-16 46.
3-Pointers (3): Nigro 2, Aljancic
Team FT: 13-16 81%
Fouls: 13-12 Lake
Turnovers: 19-8 Louisville
Records: Lake 14-6, Louisville 15-6
---
JV: Louisville 43, Lake 35
JV Statistics
LEOPARDS 43, BLUE STREAKS 35
Team 1-2-3-4–TOTAL
Lake 7-10-11-7–35
Louisville 6-14-11-12–43
BLUE STREAKS: Sedmock 5 2-4 13, Maricocchi 3 0-0 8, Smith 3 0-0 6, Gullett 2 0-0 5, Brown 1 0-4 3, Herrick 0 0-2 0. TOTAL 14 2-10 35.
3-Pointers (5): Maricocchi 2, Brown, Gullett, Sedmock
Team FT: 2-10 20%
LEOPARDS: Aljancic 3 4-4 11, Duskey 3 1-2 8, Marshall 1 5-6 7, Loy 3 0-3 6, Vesely 1 2-2 5, Andrejcik 2 0-0 4, Wymer 1 0-0 2. TOTAL 14 12-17 43.
3-Pointers (3): Aljancic, Duskey, Vesely
Team FT: 12-17 71%
Fouls: 17-7 Lake
Turnovers: 13-5 Louisville
Records: Louisville 13-4