Louisville Downs Unbeaten Canfield in Cleveland – Boys Basketball
Louisville 63, Canfield 59
<<< Previous At Alliance | Boys Basketball Schedule | Next At Austintown Fitch >>>
The Louisville Leopards Boys Varsity Basketball Team defeated the previously unbeaten Canfield Cardinals 63-59 Sunday Afternoon at Rocket Mortgage Fieldhouse in Cleveland. With the victory, Louisville improves to 3-1 on the season.
---
Aljancic Leads Louisville With Game High 26
Junior guard Will Aljancic made 3 three-pointers and poured in game high 26 points to lead the Leopards. Senior guard Tyler Boldon also dropped in 16 and senior post AJ Lingenhoel added 13 to round out Louisville's top scorers.
The Leopards took a 5-0 lead out of the gate via a three-pointer by Boldon and a bucket by Aljancic. The Cardinals answered back with 10 straight points and finished the first quarter in front 16-14. Aljancic scored 8 of Louisville's 14 points in the second quarter as the two teams teeter-tottered back-and-forth to a 28-28 halftime tie.
---
Leopards Pull Ahead in Third Quarter
The Leopards took command of the contest by doubling up Canfield 20-10 in the third quarter. Aljancic hit a pair of three-pointers and dropped in half Louisville's point in the period. The Cardinals had little answer for 6'7 Lingenhoel who was also instrumental during the quarter with 5 points. The Leopards closed the third quarter on a 9-0 run and took a 48-38 lead into the final stanza.
Canfield made 3 three-pointers in the fourth quarter in an attempt to claw their way back into the game. But Louisville made 5 of 10 free throws down the stretch, which proved to be the difference in the final tally.
---
Muckleroy Drops Home 21 to Lead Canfield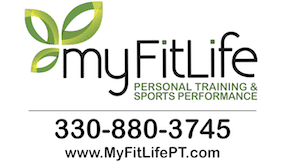 The Cardinals were led by senior point guard Zane Muckleroy who scored a team high 21 and senior center/power forward Jake Grdic who finished with 18. Muckleroy made 5 three-pointers in the game and hit double digits with 10 points in the fourth quarter. Senior guards Eddie Russo and Dylan Shapiro also added 5 points each for Canfield. The Cardinals are now 4-1 on the season after earning their previous four victories on their home court.
Louisville is now 1-4 against Canfield all-time since their first meeting in 1993. This is the second time that the Leopards have played the Cardinals on the Cleveland Cavaliers home floor. Canfield defeated Louisville 62-56 in overtime on January 4, 2019 at Quicken Loans Arena.
<<< Previous 2021 At Canfield | Canfield All-Time Series
UP NEXT: The Leopards will next travel to take on the Austintown Fitch Falcons on Tuesday, December 14. JV will begin 6:00 PM and Varsity will follow around 7:30 PM.
---
Donate to Leopard Nation
---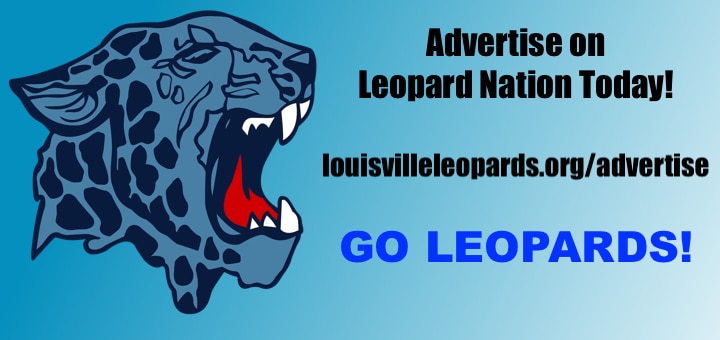 ---
Louisville Vs. Canfield Boys Basketball Statistics
LEOPARDS 63, CARDINALS 59
Team 1-2-3-4–TOTAL
Canfield 16-12-10-21–59
Louisville 14-14-20-15–63
CARDINALS: Muckleroy 8 0-0 21, Grdic 9 0-1 18, Russo 2 0-1 5, Shapira 1 2-2 5, Petro 2 0-2 4, Schneider 2 0-0 4, Slaven 1 0-0 2. TOTAL 25 2-6 59.
3-Pointers (7): Muckleroy 5, Russo, Shapira
Team FT: 2-6 33%
LEOPARDS: Aljancic 11 1-2 26, Boldon 7 1-2 16, Lingenhoel 5 3-6 13, Gross 2 0-0 4, Siegfried 0 3-4 3, Roberts 0 1-2 1. TOTAL 25 9-16 63.
3-Pointers (4): Aljancic 3, Boldon
Team FT: 9-16 56%
Fouls: 10
Turnovers: 9
Records: Louisville 3-1, Canfield 4-1