Leopards Pound Bulldogs 10-0 to Snap Skid – Softball
Louisville 10, Dalton 0, 5 Innings
<<< Previous At Youngstown Ursuline | Softball Schedule | Next Vs. Alliance >>>
The Louisville Leopards Varsity Softball Team shutout the visiting Dalton Bulldogs in a run-rule 10-0 victory in five innings Friday Evening at West Main Vet Clinic Field. The victory snaps the Lady Leopards four game losing skid as they improve to 3-5 on the year.
---
Denzer & Thouvenin Lead Lady Leopards
Sophomore shortstop Kenzi Denzer batted 3-for-4 with a pair of doubles and drove in four runs to lead Louisville. She hit a two-run single as part of the Lady Leopards four-run second inning. Later, Denzer smashed a two-run double as part of Louisville's game-clinching six-run fifth inning.
Hitting in the nine-spot, freshman right fielder Caitlin Thouvenin was a perfect 3-for-3 at the plate and also drove in a pair of runs. She hit RBI singles in the second and fifth innings that plated senior catcher Stevie Barrett each time.
Senior first baseman Jenna Collins also led off the second inning with a solo home run to left field for the Lady Leopards first run of the contest. The blast was her second homer of the season tying her for the team lead with Denzer.
---
Louisville Scores 6 in the Fifth to Walk-Off
The Louisville offense exploded in the bottom of the fifth inning. Sophomore center fielder Brooke Haren singled to start the inning and Barrett was hit by a pitch to put two runners on with no outs. Two batters later, junior second baseman Shelby Mayle doubled to center field bringing home Haren. Then Thouvenin's infield single scored Barrett to make it 6-0.
Denzer followed with a two-run double to center plating Mayle and Thouvenin. Denzer advanced to third on a wild pitch and then scored via sophomore pinch hitter Paige Folk's RBI single to left field to make it 9-0. Folk advanced to second base on an error, which put her into scoring position for the game-clinching run.
It didn't take long as senior third baseman Brooke Brendle smacked the first pitch she saw to center field for an RBI single. Folk rounded third and scored for the Lady Leopards tenth run to end the contest.
---
Heath and Thomas Combine for Shutout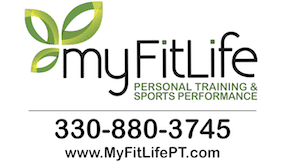 Louisville sophomore starting pitcher Katie Heath earned her first victory of the season in the circle. She worked three scoreless innings, gave up three hits, and struck out four to improve to 1-3 on the year.
Junior Kendra Thomas also pitched two scoreless innings for the Lady Leopards in relief without giving up a hit and striking out a batter.
This was the first ever meeting between Louisville and Dalton on the softball diamond. Dalton is the 70th different opponent that the Lady Leopards have faced off against since their inception in 1985.
Cover Photo By The Louisville Herald
---
Donate to Leopard Nation
---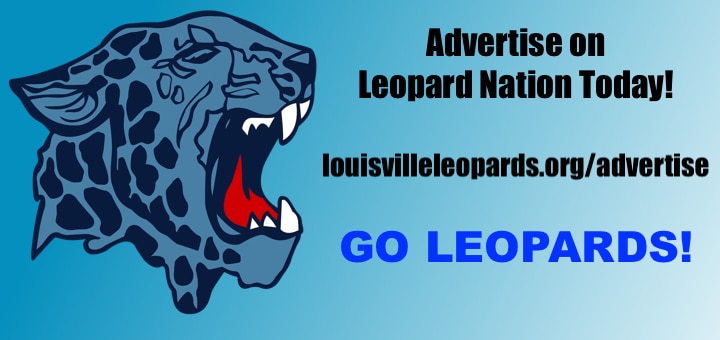 Don't forget to Subscribe to Our Posts for Free
---
Dalton at Louisville Varsity Softball Box Score
LEOPARDS 10, BULLDOGS 0, 5 INNINGS
Team 123-45–R-H-E
Dalton 000-00–0-3-1
Louisville 040-06–10-13-1
DALTON BULLDOGS SOFTBALL VARSITY BATTING STATS
| Lineup | AB | R | H | RBI | BB | SO |
| --- | --- | --- | --- | --- | --- | --- |
| Joey Reynolds | 3 | 0 | 1 | 0 | 0 | 0 |
| Chloe Simmons | 2 | 0 | 0 | 0 | 0 | 2 |
| Alexis Vazquez | 2 | 0 | 1 | 0 | 0 | 0 |
| Josslyn Reynolds | 2 | 0 | 0 | 0 | 0 | 0 |
| Piper Canon | 2 | 0 | 0 | 0 | 0 | 0 |
| Amber Jager | 2 | 0 | 1 | 0 | 0 | 1 |
| Emily Snyder | 2 | 0 | 0 | 0 | 0 | 1 |
| Vanessa Swartzentruber | 2 | 0 | 0 | 0 | 0 | 0 |
| Emma Hostetler | 2 | 0 | 0 | 0 | 0 | 1 |
| Ava Fivecoat | – | – | – | – | – | – |
| Cadence Casto | – | – | – | – | – | – |
| Totals | 19 | 0 | 3 | 0 | 0 | 5 |
DALTON BULLDOGS SOFTBALL VARSITY PITCHING STATS
| Pitching | IP | #P | S% | H | R | ER | SO | BB | HR |
| --- | --- | --- | --- | --- | --- | --- | --- | --- | --- |
| Cadence Casto | 4.1 | 94 | .564 | 11 | 9 | 9 | 3 | 2 | 1 |
| Ava Fivecoat | 0.0 | 6 | .667 | 2 | 1 | 0 | 0 | 0 | 0 |
| Totals | 4.1 | 100 | .570 | 13 | 10 | 9 | 3 | 2 | 1 |
LOUISVILLE LEOPARDS SOFTBALL VARSITY BATTING STATS
| Lineup | AB | R | H | RBI | BB | SO |
| --- | --- | --- | --- | --- | --- | --- |
| Kenzi Denzer | 4 | 1 | 3 | 4 | 0 | 0 |
| Matti Adams | 3 | 0 | 0 | 0 | 0 | 1 |
| Paige Folk | 1 | 1 | 1 | 1 | 0 | 0 |
| Brooke Brendle | 3 | 0 | 1 | 1 | 1 | 1 |
| Jenna Collins | 2 | 1 | 1 | 1 | 1 | 0 |
| Brooke Haren | 3 | 1 | 2 | 0 | 0 | 0 |
| Stevie Barrett | 0 | 2 | 0 | 0 | 0 | 0 |
| Olivia Mongiardo | 2 | 1 | 0 | 0 | 0 | 1 |
| Shelby Mayle | 3 | 2 | 2 | 1 | 0 | 0 |
| Caitlin Thouvenin | 3 | 1 | 3 | 2 | 0 | 0 |
| Katie Heath | – | – | – | – | – | – |
| Kendra Thomas | – | – | – | – | – | – |
| Totals | 24 | 10 | 13 | 10 | 2 | 3 |
LOUISVILLE LEOPARDS SOFTBALL VARSITY PITCHING STATS
| Pitching | IP | #P | S% | H | R | ER | SO | BB | HR |
| --- | --- | --- | --- | --- | --- | --- | --- | --- | --- |
| Katie Heath | 3.0 | 39 | .718 | 3 | 0 | 0 | 4 | 0 | 0 |
| Kendra Thomas | 2.0 | 19 | .789 | 0 | 0 | 0 | 1 | 0 | 0 |
| Totals | 5.0 | 58 | .741 | 3 | 0 | 0 | 5 | 0 | 0 |
Records: Louisville 3-5