Louisville Edged At Youngstown Ursuline 2-1 – Softball
Louisville Vs. Ursuline Softball YSN Live Stream
<<< Previous Vs. Jackson | Softball Schedule | Next Vs. Dalton >>>
The Louisville Leopards Varsity Softball Team was edged by the host Youngstown Ursuline Fighting Irish 2-1 Wednesday Evening at the Youngstown State Softball Complex. With their fourth straight loss, Louisville drops to 2-5 on the season.
---
Collins Drives In Leopards Lone Run
Senior first baseman Jenna Collins hit a 1-out single to right field in the top of the fourth that scored sophomore third baseman Kenzi Denzer to tie the game at 1-1. Denzer drew a patient 9-pitch walk to start the inning before taking second base on a passed ball. Collins delivered after that for the Lady Leopards.
Louisville would fail to score in the other six innings and was limited to just four hits for the evening. Freshman left fielder Matti Adams, Denzer, and sophomore center fielder Brooke Haren also recorded singles throughout the contest.
---
Ogden Fans 10 to Lead Ursuline
Youngstown Ursuline starting pitcher Paige Ogden threw a complete game, gave up 0 earned runs on 4 hits, and struck out 10 to earn the victory in the circle. Ogden retired the first nine Leopards she faced, which included striking out four batters in a row. Ogden finished just as strong as she started retiring the final six LHS hitters she went up against.
Ogden gave herself an early lead win the bottom of the first. Her sacrifice fly to center field brought home centerfielder Alyssa Sheely from third to put the Fighting Irish in front 1-0.
---
Fedor Drives In Go-Ahead Run in 6th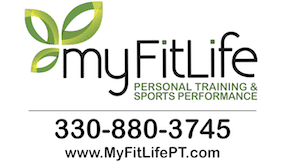 Ursuline's next run wouldn't come until the bottom of the sixth inning. Right fielder Ayva Fedor hit a 1-out single to left field that scored the go-ahead run in second baseman Layni Bednar to make it 2-1.
The Fighting Irish out-hit the Leopards 7-4 for the game. Left fielder Mia Opalick led all hitters by batting a perfect 2-for-2 at the dish.
---
Leopards Vs. Irish Softball History
Louisville is now 1-1 all-time against Youngstown Ursuline. The Leopards scored five runs in the last of the seventh to stun the Fighting Irish 9-8 last season.
<<< Previous 2021 | Ursuline All-Time Series
UP NEXT: The Lady Leopards will next host the Dalton Bulldogs on Friday, April 15 at 5:00 PM.
Cover Photo By The Louisville Herald
---
Donate to Leopard Nation
---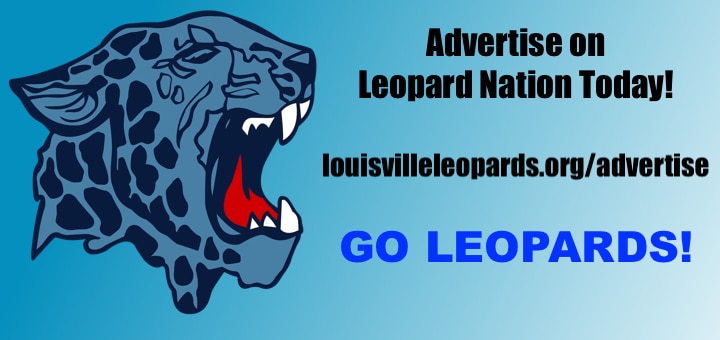 Don't forget to Subscribe to Our Posts for Free
---
VARSITY SOFTBALL BOX SCORE
FIGHTING IRISH 2, LEOPARDS 1
Team 123-456-7–R-H-E
Louisville 000-100-0–1-4-1
Ursuline 100-001-X–2-7-0
LOUISVILLE LEOPARDS SOFTBALL VARSITY BATTING STATS
| Lineup | AB | R | H | RBI | BB | SO |
| --- | --- | --- | --- | --- | --- | --- |
| Matti Benson | 3 | 0 | 0 | 0 | 0 | 0 |
| Kenzi Denzer | 2 | 1 | 1 | 0 | 1 | 0 |
| Brooke Brendle | 3 | 0 | 0 | 0 | 0 | 2 |
| Jenna Collins | 3 | 0 | 1 | 1 | 0 | 0 |
| Shelby Mayle | 3 | 0 | 0 | 0 | 0 | 1 |
| Caitlin Thouvenin | 3 | 0 | 0 | 0 | 0 | 3 |
| Paige Folk | 2 | 0 | 0 | 0 | 0 | 2 |
| Olivia Mongiardo | 1 | 0 | 0 | 0 | 0 | 0 |
| Brooke Haren | 3 | 0 | 1 | 0 | 0 | 2 |
| Matti Adams | 2 | 0 | 1 | 0 | 0 | 0 |
| Katie Heath | – | – | – | – | – | – |
| Totals | 25 | 1 | 4 | 1 | 1 | 10 |
LOUISVILLE LEOPARDS SOFTBALL VARSITY PITCHING STATS
| Pitching | IP | #P | S% | H | R | ER | SO | BB | HR |
| --- | --- | --- | --- | --- | --- | --- | --- | --- | --- |
| Katie Heath | 6.0 | 99 | .566 | 7 | 2 | 2 | 2 | 3 | 0 |
| Totals | 6.0 | 99 | .566 | 7 | 2 | 2 | 2 | 3 | 0 |
URSULINE FIGHTING IRISH SOFTBALL VARSITY BATTING STATS
| Lineup | AB | R | H | RBI | BB | SO |
| --- | --- | --- | --- | --- | --- | --- |
| Alyssa Sheely | 4 | 1 | 1 | 0 | 0 | 0 |
| Paige Ogden | 2 | 0 | 1 | 1 | 0 | 0 |
| Mia Opalick | 2 | 0 | 2 | 0 | 1 | 0 |
| Madelyn Miklandric | 2 | 0 | 1 | 0 | 1 | 1 |
| Kyleigh Golden | 1 | 0 | 0 | 0 | 0 | 0 |
| Gia Schiavone | 2 | 0 | 0 | 0 | 0 | 0 |
| Layni Bednar | 3 | 1 | 1 | 0 | 0 | 1 |
| Liza Barbato | 2 | 0 | 0 | 0 | 0 | 0 |
| Ayva Fedor | 2 | 0 | 1 | 1 | 1 | 0 |
| Savannah Patrone | 2 | 0 | 0 | 0 | 0 | 0 |
| Katie Koulianos | 1 | 0 | 0 | 0 | 0 | 0 |
| Totals | 23 | 2 | 7 | 2 | 3 | 2 |
URSULINE FIGHTING IRISH SOFTBALL VARSITY PITCHING STATS
| Pitching | IP | #P | S% | H | R | ER | SO | BB | HR |
| --- | --- | --- | --- | --- | --- | --- | --- | --- | --- |
| Paige Ogden | 7.0 | 95 | .705 | 4 | 1 | 0 | 10 | 1 | 0 |
| Totals | 7.0 | 95 | .705 | 4 | 1 | 0 | 10 | 1 | 0 |
Records: Louisville 2-5