Louisville Opens With 10-1 Win Over Edgewood – Baseball
Louisville 10, Trenton Edgewood 1
<<< Previous 2022 Vs. Chardon | Baseball Schedule | Next Tennessee High School >>>
The Louisville Leopards Varsity Baseball Team opened their Tennessee trip with a 10-1 win against the Trenton Edgewood Cougars Tuesday Evening at Hunter Wright Stadium in Kingsport, Tennessee. The game was the first of three that Louisville will play as part of the Johnny Whited Memorial Classic this week.
---
Morley Strikes Out 6 in 1st Win for LHS
Leopard senior pitcher Connor Morley pitched 4.2 innings, gave up one unearned run on 4 hits, and struck out 6 en rout to earning the victory on the mound. He also retired the Cougars in order in both the first and fourth innings.
At the plate, Morley added to his own cause with a 2-run double to center in the top of the fourth that brought home senior center fielder Charlie Roberts and junior shortstop Andrew Corona.
---
Triplett Finishes 3-for-3 for Leopards
Freshman designated hitter Zander Triplett finished 3-for-3 with a double and scored a pair of runs to lead Louisville at the plate. His 1-out RBI single brought home junior firstbaseman Cole Miller for the first of 5 Leopard runs in the top of the fifth.
Ten different Louisville batters recorded hits in the game as the Leopards out-hit the Cougars 12-4.
---
Louisville Jumps Out to Early Lead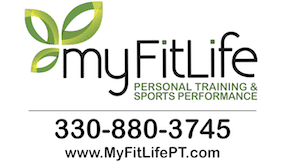 Senior catcher Karson Siegfried got the Leopards on the board first with a 2-out RBI double to left field in the opening half of the first inning. Roberts scored from first on the play to put Louisville ahead 1-0.
The Leopards tacked onto their lead with a pair of runs in the second inning. Corona's sacrifice fly to center scored junior third baseman Zach Root. Roberts followed with a line drive single to left field that brought home Triplett to make it 3-0 LHS.
In the fourth, freshman right fielder/pitcher Cooper Rice's ground ball single to short brought in sophomore right fielder Kolton Loy to put Louisville up 4-0. Rice would later score on an RBI single by senior left fielder Kyle Vesely in the fifth inning.
Roberts also recorded an RBI on a sacrifice fly to center bringing in Triplett in the fifth. Vesely scored Louisville's tenth run via a passed ball during the next at-bat.
UP NEXT: The Leopards will continue their road trip and competition in the Johnny Whited Memorial Classic by taking on Tennessee High School at Haynesfield Park Tod Houston Field in Bristol, Tennessee on Wednesday, March 29 at 5:30 PM.
Cover Photo By The Louisville Herald
---
Donate to Leopard Nation
---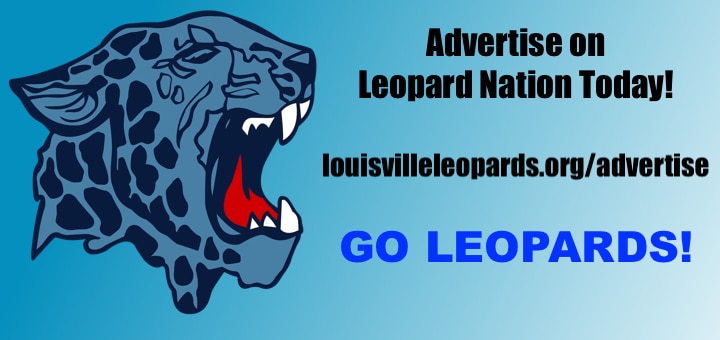 Don't forget to Subscribe to Our Posts for Free
---
Louisville Vs. Edgewood Varsity Baseball Box Score
LEOPARDS 10, COUGARS 1
Team 123-456-7–R-H-E
Louisville 121-240-0–10-12-1
Edgewood 001-000-0–1-4-1
LOUISVILLE LEOPARDS BATTING
| | | | | | | |
| --- | --- | --- | --- | --- | --- | --- |
| LINEUP | AB | R | H | RBI | BB | SO |
| A Corona (SS) | 3 | 1 | 1 | 1 | 0 | 0 |
| T Paumier (SS) | 1 | 0 | 0 | 0 | 0 | 0 |
| C Roberts (CF) | 1 | 2 | 1 | 2 | 1 | 0 |
| C Harsh | 0 | 0 | 0 | 0 | 1 | 0 |
| C Morley (P) | 3 | 0 | 1 | 2 | 1 | 1 |
| B Graziani (P, LF) | 1 | 0 | 0 | 0 | 0 | 0 |
| K Siegfried (C) | 2 | 0 | 1 | 1 | 0 | 0 |
| Z Ganser (C) | 1 | 0 | 0 | 0 | 0 | 0 |
| C Deem (C) | 1 | 0 | 0 | 0 | 0 | 1 |
| C Miller (1B) | 3 | 1 | 1 | 0 | 0 | 1 |
| C Atwell (1B) | 2 | 0 | 1 | 0 | 0 | 1 |
| Z Root (3B) | 2 | 1 | 1 | 0 | 1 | 1 |
| T Aljancic (3B) | 0 | 0 | 0 | 0 | 1 | 0 |
| C Rice (RF, P) | 3 | 1 | 1 | 1 | 0 | 0 |
| K Loy (RF) | 1 | 1 | 0 | 0 | 0 | 0 |
| Z Triplett (DH) | 3 | 2 | 3 | 1 | 0 | 0 |
| C House (2B) | 1 | 0 | 0 | 0 | 0 | 0 |
| K Vesely (LF) | 2 | 1 | 1 | 1 | 0 | 1 |
| S Lewis (LF, RF) | 0 | 0 | 0 | 0 | 1 | 0 |
| TEAM | 30 | 10 | 12 | 9 | 6 | 6 |
2B: Z Triplett, C Morley, K Siegfried
TB: A Corona 1, C Atwell 1, Z Triplett 4, C Roberts 1, C Rice 1, C Morley 2, Z Root 1, K Siegfried 2, C Miller 1, K Vesely 1
HBP: C Roberts, K Siegfried, K Vesely
SF: A Corona, C Roberts
SB: A Corona 2, C Roberts, K Loy 2
E: A Corona
LOUISVILLE LEOPARDS PITCHING
| | | | | | | |
| --- | --- | --- | --- | --- | --- | --- |
| PITCHING | IP | H | R | ER | BB | SO |
| C Morley(W) | 4.2 | 4 | 1 | 0 | 1 | 6 |
| B Graziani | 1.1 | 0 | 0 | 0 | 1 | 2 |
| C Rice | 1 | 0 | 0 | 0 | 0 | 1 |
| TEAM | 7 | 4 | 1 | 0 | 2 | 9 |
HBP: C Morley
Pitches-Strikes: C Rice 9-7, C Morley 77-51, B Graziani 23-14
Batters Faced: C Rice 3, C Morley 20, B Graziani 4
EDGEWOOD COUGARS BATTING
| | | | | | | |
| --- | --- | --- | --- | --- | --- | --- |
| LINEUP | AB | R | H | RBI | BB | SO |
| Hlajtjn (LF) | 2 | 1 | 1 | 0 | 1 | 0 |
| Vencicc (CF) | 3 | 0 | 1 | 0 | 0 | 0 |
| Leay (SS) | 3 | 0 | 1 | 0 | 0 | 1 |
| Hall (C) | 2 | 0 | 0 | 0 | 1 | 1 |
| Sperdjtj (1B) | 3 | 0 | 0 | 0 | 0 | 1 |
| Detrick (P, 3B) | 2 | 0 | 0 | 0 | 0 | 2 |
| Hernandez (RF) | 3 | 0 | 1 | 0 | 0 | 1 |
| Johnson (3B, P) | 1 | 0 | 0 | 0 | 0 | 1 |
| Baldwin (P) | 1 | 0 | 0 | 0 | 0 | 0 |
| Keeaer (P) | 1 | 0 | 0 | 0 | 0 | 0 |
| Naylor (2B) | 3 | 0 | 0 | 0 | 0 | 2 |
| TEAM | 24 | 1 | 4 | 0 | 2 | 9 |
TB: Hlajtjn 1, Hernandez 1, Vencicc 1, Leay 1
HBP: Detrick
SB: Hernandez, Detrick, Leay
CS: Hall
E: Leay
EDGEWOOD COUGARS PITCHING
| | | | | | | |
| --- | --- | --- | --- | --- | --- | --- |
| PITCHING | IP | H | R | ER | BB | SO |
| Detrick(L) | 3.2 | 7 | 6 | 6 | 1 | 4 |
| Baldwin | 1.1 | 4 | 4 | 2 | 2 | 0 |
| Johnson | 0.2 | 1 | 0 | 0 | 2 | 0 |
| Keeaer | 1.1 | 0 | 0 | 0 | 1 | 2 |
| TEAM | 7 | 12 | 10 | 8 | 6 | 6 |
HBP: Detrick 3
Pitches-Strikes: Detrick 83-50, Baldwin 34-18, Keeaer 20-15, Johnson 25-10
Batters Faced: Detrick 20, Baldwin 11, Keeaer 5, Johnson 5
Records: Louisville 1-0