Leopard Boys Take 2nd, Girls 10th at Riverside Kickoff Classic Night Invitational – Cross Country
The Louisville Leopards Cross Country Teams opened up the 2021 season at the Riverside Kickoff Classic Night Invitational late Saturday Night at Riverside High School. The Louisville boys finished with 78 total places to take 2nd place out of 19 competing teams in Division I. The Lady Leopards totaled 246 places to come in 10th place out of 18 Division I teams.
DI Boys Results | DI Girls Results | All Other Results
---
DI Boys – Louisville 78 (2nd Out of 19)
<<< Previous 2020 DI State Meet | Boys Cross Country Schedule | Next East Canton Invitational >>>
Senior Colby Adams led the Leopards by finishing as the individual runner-up in the Division I race. Adams clocked a time of 15:56.43 coming in a little over 3 seconds behind individual champion senior Noah Graham from Marlington who clocked in at 15:53.61.
Other Louisville runners finishing in the top 10 included seniors Bobby Ganser (16:16.18) in 7th and Owen Pukys (16:20.93) who placed 10th. Seniors Stephen Ulrich (18th – 16:39.50) and Sam Chlebeck (46th – 17:39.53) rounded out the Leopards scoring with 17 and 42 points respectively.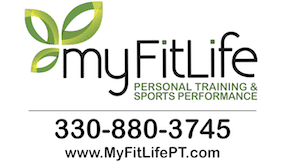 Other LHS runners included sophomore Grant Brown (18:33.52) in 95th and senior Calvin Kiko (19:17.76) in 118th out of 180 DI runners.
The Jackson Polar Bears won the meet as each of their top 5 runners placed in the top 21. Jackson scored 68 as a team to finish 10 points ahead of Louisville. The Marlington Dukes also took third and the Perry Panthers came in fourth.
UP NEXT: The Leopards will next compete at the East Canton Invitational on Wednesday, September 1. The High School Big School Boys race is slated to begin at 5:55 PM from East Canton High School.
---

---
DI Girls – Louisville 246 (10th Out of 18)
<<< Previous 2020 DI District Meet | Girls Cross Country Schedule | Next Ashley White Invitational >>>
Senior Camryn Barker led the Lady Leopards by placing 6th individually with a team best time of 19:22.58. Barker finished less than a minute behind individual champion senior Sofia Istnick from Jackson who punched in at 18:26.21.
Senior Bailey Menegay (47th – 21:29.64) also registered 41 points. Other scorers for Louisville included juniors Marisa Brown (58th – 21:44.35) with 50 points, Chloe Cole (79th – 22:29.30) with 67 points, and Sophia Mackall (95th – 23:14.13) with 82 points.
Other Lady Leopard runners included senior Nadia Chaplik (23:43.85) who placed 109th and sophomore Taylor Dimmerling (24:03.89) who took 100th out of 150 individual DI runners.
Led by their individual champion, the Jackson Polar Bears took the team title with 62 total places. The Mentore Cardinals came in 2nd with 85, the Brecksville Bees placed 3rd with 140, and the Strongsville Mustangs came in 4th with 145.
Hathaway Brown senior Morgan Monesmith was the individual runner-up with a time of 18:30.75.
UP NEXT: The Lady Leopards will next compete a the Ashley White Invitational on Saturday, September 4. The High School Girls race is slated to begin at 9:30 AM from Marlington High School.