Leopards Maul Minerva 19-5 – Baseball
Louisville 19, Minerva 5, 5 Innings
<<< Previous At Minerva | Baseball Schedule | Next Vs. Massillon >>>
The Louisville Leopards Varsity Baseball Team mauled the Minerva Lions 19-5 in five innings Thursday Evening at Andy Aljancic Field. With their third straight win, Louisville improves their record to a winning mark of 4-3 on the season.
---
LHS Scores 7 Runs with 2 Outs in the 2nd Inning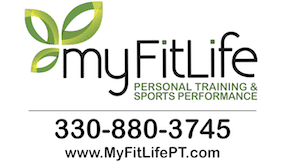 The Leopards scored seven runs with two outs to rip the game open in the second inning. Senior right fielder Zack Seaman recorded the second out of the inning on a sacrifice bunt that brought home senior third baseman Caleb Miller to tie the game at 1-1.
Senior shortstop JT Popick followed with an infield single that brought home senior outfielder Connor Adelman from third base to give Louisville its first lead of the contest. Then junior center fielder Charlie Roberts and junior second baseman Connor Morley drew back-to-back walks to load the bases.
Junior designated hitter Karson Siegfried stepped in and smashed the first pitch of his at-bat to right field for a bases clearing 3-run double. Sophomore first baseman Cole Miller traded places with Siegfried by cranking a 3-2 pitch to center for an RBI double. Then senior third baseman Caleb Miller followed suit with an RBI triple to right field to put Louisville ahead 7-1. Caleb Miller also doubled to lead-off the frame as he would finish 2-for-2 with 2 of the Leopards 7 extra base hits in the game.
---
Louisville Takes Advantage of Minerva Miscues
The Leopards continued to put up crooked numbers on the scoreboard in the third and fourth innings. Morley and Siegfried each drew 1-out walks with the bases loaded to make it 9-1. Then Popick scored on a passed ball and Morley came home via a wild pitch to put Louisville ahead by double digits.
Senior catcher Walker Kandel stepped in next and drew a bases loaded 4-pitch walk to put LHS ahead 12-1. Kandel was the fifth straight Leopard to be issued a base on balls in the inning. That streak ended in the next at-bat when Adelman hit a line drive 2-run double to right field scoring both of the Miller brothers. That shot made it 14-1 in favor of the blue and white.
Louisville's first five hitters got aboard to start the fourth inning. Sophomore pinch Hitter Andrew Corona was hit by a pitch with the bases loaded scoring junior left fielder Caleb Harsh to up the Leopard lead to 15-2. Sophomore third baseman Zach Root followed with an RBI single to center that brought home second baseman Anthony Warner from third to make it 16-2 LHS with no one out in the inning.
The first out was finally recorded when Kandel hit a sacrifice fly to right field that brought junior designated hitter Kyle Vesely home. Three batters later, Popick ripped a 2-out, 2-run double to left field that scored Corona and Root as Louisville took its largest lead of the contest at 19-2.
Popick would finish with 3 of the Leopards 12 hits for the game. Overall nine Louisville batters recorded base hits, 10 different Leopards drove in runs, and 13 different LHS players scored during the game.
---
Marshall Secures 1st Victory
Freshman starting pitcher Ashton Marshall threw 4 innings, gave up 1 earned run on 4 hits, and struck out 3 to earn his first career varsity victory on the hill for Louisville.
Marshall worked a 1-2-3 opening inning and then faced a bases loaded jam with no one out in the second inning. He got third baseman Joshua Smith to ground into a double play which allowed first baseman Frank Common to score from third to put the Lions ahead 1-0. Marshall got out of the frame when he struck out pitcher Nick Lautzenheiser looking in the next at-bat.
Common would score 3 of the Lions 5 runs in the game. He also scored on a wild pitch in the fourth inning and walked home when Smith was issued a base on balls with the bases loaded in the fifth. Centerfielder Erik Murray also scored on a wild pitch earlier in the fifth inning.
Catcher Dylan Philips went 2-for-2 to lead Minerva who registered 4 hits as a team.
<<< Previous 2022 At Minerva | Minerva Baseball
JV: Louisville 13, Minerva 0, 5 Innings
---
Donate to Leopard Nation
---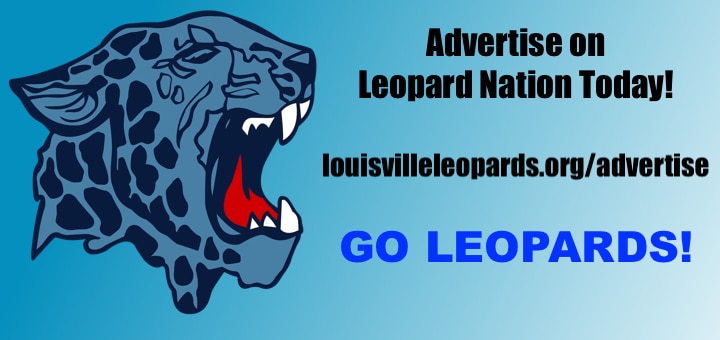 Don't forget to Subscribe to Our Posts for Free
---
Minerva at Louisville Varsity Baseball Box Score
LEOPARDS 19, LIONS 5, 5 INNINGS
Team 123-45–R-H-E
Minerva 010-13–5-4-3
Louisville 077-5X–19-12-1
Records: Louisville 4-3