Leopards Place 5th at Michigan State Spartan Invitational – Cross Country
Louisville 198 (5th Out of 22)
<<< Previous Wooster Invitational | Boys Cross Country Schedule | Next Malone Invitational >>>
The Louisville Leopards Boys Cross Country ventured to the state up north Friday to compete in the prestigious Michigan State Spartan Invitational at Forest Akers East Golf Course. Louisville finished with 198 total points to place 5th out of 22 competing schools in the Spartan Elite race.
---
---
Adams Takes 10th, Ganser Places 11th
Senior Colby Adams took 10th and senior Bobby Ganser finished just behind him in 11th to score 8 and 9 points respectively in leading the Leopards. Adams clocked in with a time of 16:01.5 and Ganser crossed the finish line in 16:02.9.
Other scorers for Louisville included seniors Owen Pukys (16:45.1), Stephen Ulrich (17:29.2), and Sam Chlebeck (17:31.9). Pukys placed 40th scoring 37 points, Ulrich came in 76th with 69 points, and Chlebeck claimed 83rd with 75 points.
---
12 Different Leopards Compete at Michigan State
Altogether 12 different Leopards competed against a field of 236 elite runners. Other Louisville runners included senior Calvin Kiko (142nd), sophomore Grant Brown (152nd), sophomore Zan Keister (155th), sophomore Austin Beck (198th), sophomore Tyrus Pinion (217th), senior Riley Nieschwitz (219th), and junior Cayman Smith (220th).
---
Hilliard Davidson Wins MSU Invitational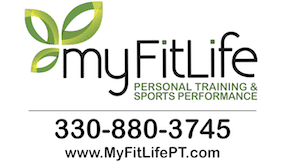 Hilliard Davison won the invitational and was the only Ohio team to finish ahead of the Leopards. The Wildcats were led by junior Connor Ackley (15:28.2) who took third and senior Nick Puhl (15:47.3) who placed sixth. They were also the only two Ohio runners to finish ahead of LHS's top runners in Adams and Ganser.
Michigan teams placing ahead of Louisville included Brighton in 2nd, Caledonia in 3rd, and Romeo in 4th. Hartland senior Riley Hough (15.05.5) was the individual champion and Farmington senior Peter Baracco (15:21.3) was the individual runner-up.
---
1st Trip to Michigan State Since 2016
The Leopards also competed at the Michigan State Spartan Invitational back in 2016. Louisville took 1st out of 39 teams in the Boys Elite race that year.
<<< Previous 2016 | Michigan State Spartan Invitational
UP NEXT: The Leopards will next compete at the Malone Invitational on Saturday, September 25. Louisville will use their JV runners with race time beginning at 9:35 AM. Varsity will next run at the Stark County Meet at GlenOak High School on Saturday, October 2.
Rank

Name

Points

1
Hilliard Davidson
130
3 – 5 – 23 – 45 – 54 – ( 66 ) – ( 94 )
2
Brighton
148
20 – 25 – 27 – 32 – 44 – ( 70 ) – ( 85 )
3
Caledonia
175
19 – 31 – 33 – 41 – 51 – ( 62 ) – ( 65 )
4
Romeo
177
7 – 11 – 26 – 29 – 104 – ( 129 ) – ( 140 )
5
Louisville
198
8 – 9 – 37 – 69 – 75 – ( 121 ) – ( 127 )
6
Otsego
210
12 – 30 – 42 – 59 – 67 – ( 84 ) – ( 92 )
7
Okemos
210
13 – 15 – 43 – 50 – 89 – ( 100 ) – ( 112 )
8
Dublin Coffman
228
16 – 18 – 39 – 77 – 78 – ( 91 ) – ( 96 )
9
Hartland
276
1 – 35 – 68 – 73 – 99 – ( 122 ) – ( 133 )
10
Walled Lake Northern
309
34 – 49 – 57 – 83 – 86 – ( 97 ) – ( 113 )
11
Rochester Hills Stoney Creek
309
28 – 46 – 76 – 79 – 80 – ( 125 ) – ( 143 )
12
Beavercreek
316
10 – 53 – 63 – 81 – 109 – ( 130 ) – ( 137 )
13
Battle Creek Lakeview
335
14 – 55 – 58 – 74 – 134 – ( 136 ) – ( 147 )
14
Port Huron Northern
336
47 – 56 – 64 – 71 – 98 – –
15
Salem
366
38 – 48 – 61 – 105 – 114 – ( 120 ) – ( 132 )
16
Novi
367
40 – 60 – 72 – 88 – 107 – ( 116 ) – ( 138 )
17
Davison
400
21 – 22 – 115 – 119 – 123 – ( 135 ) – ( 141 )
18
Lapeer
406
4 – 24 – 106 – 124 – 148 – ( 149 ) – ( 150 )
19
East Grand Rapids
416
36 – 90 – 93 – 95 – 102 – ( 110 ) – ( 126 )
20
Mount Gilead
416
17 – 87 – 101 – 103 – 108 – ( 117 ) – ( 131 )
21
Farmington
427
2 – 52 – 82 – 145 – 146 – –
22
Spring Lake
502
6 – 111 – 118 – 128 – 139 – ( 142 ) – ( 144 )
---
Boys Elite Race Individual Results
| | Overall | Points | Bib | Name | Year | Team | 1M | 2M | Time | Pace | |
| --- | --- | --- | --- | --- | --- | --- | --- | --- | --- | --- | --- |
| | 1 | 1 | 2000 | Riley HOUGH | 12 | Hartland | 4:47.5 | 9:46.9 | 15:05.5 | 4:52 | |
| | 2 | 2 | 1978 | Peter BARACCO | 12 | Farmington | 4:48.2 | 9:46.6 | 15:21.3 | 4:57 | |
| | 3 | 3 | 2010 | Connor ACKLEY | 11 | Hilliard Davidson | 4:48.2 | 9:49.5 | 15:28.2 | 4:59 | |
| | 4 | (<5) | 1899 | Hunter JONES | 11 | Benzie Central | 4:47.9 | 9:57.5 | 15:29.1 | 4:59 | |
| | 5 | 4 | 2034 | Jeremy WILLIAMS | 12 | Lapeer | 4:57.7 | 10:06.8 | 15:39.6 | 5:03 | |
| | 6 | 5 | 2017 | Nick PUHL | 12 | Hilliard Davidson | 4:57.3 | 10:09.6 | 15:47.3 | 5:05 | |
| | 7 | 6 | 2169 | Ian HILL | 12 | Spring Lake | 4:58.5 | 10:09.3 | 15:53.1 | 5:07 | |
| | 8 | 7 | 2141 | Owen SHARNAS | 12 | Romeo | 5:05.1 | 10:19.1 | 15:55.0 | 5:08 | |
| | 9 | (<5) | 2050 | Noah MORROW | 12 | Manton | 4:57.1 | 10:13.6 | 15:56.6 | 5:08 | |
| | 10 | 8 | 2036 | Colby ADAMS | 12 | Louisville | 4:57.5 | 10:14.2 | 16:01.5 | 5:10 | |
| | 11 | 9 | 2040 | Bobby GANSER | 12 | Louisville | 4:49.0 | 10:07.1 | 16:02.9 | 5:10 | |
| | 12 | 10 | 1895 | Keegan SOUHAN | 12 | Beavercreek | 5:02.0 | 10:26.4 | 16:09.9 | 5:12 | |
| | 13 | 11 | 2135 | Jack KELKE | 12 | Romeo | 5:06.5 | 10:26.3 | 16:12.5 | 5:13 | |
| | 14 | 12 | 2101 | Nick COCKEREL | 12 | Otsego | 4:50.8 | 10:14.3 | 16:13.4 | 5:14 | |
| | 15 | 13 | 2084 | Anders HOWE | 12 | Okemos | 5:13.0 | 10:34.5 | 16:14.5 | 5:14 | |
| | 16 | 14 | 1875 | Parker LAGRO | 12 | Battle Creek Lakeview | 5:11.3 | 10:31.9 | 16:16.9 | 5:15 | |
| | 17 | 15 | 2083 | Gabe GULBRANSEN | 12 | Okemos | 5:13.1 | 10:36.6 | 16:19.7 | 5:16 | |
| | 18 | 16 | 1957 | Will MCGRAW | 11 | Dublin Coffman | 4:58.3 | 10:32.2 | 16:20.0 | 5:16 | |
| | 19 | 17 | 2059 | Michael SNOPIK | 12 | Mount Gilead | 5:02.2 | 10:26.8 | 16:20.6 | 5:16 | |
| | 20 | 18 | 1961 | Liam SHAUGHNESSY | 11 | Dublin Coffman | 4:57.8 | 10:27.5 | 16:21.6 | 5:16 | |
| | 21 | 19 | 1926 | Josh OOM | 12 | Caledonia | 5:02.3 | 10:33.0 | 16:21.6 | 5:16 | |
| | 22 | 20 | 1905 | Quinn CULLEN | 12 | Brighton | 5:02.5 | 10:30.8 | 16:25.5 | 5:17 | |
| | 23 | 21 | 1939 | Brady MCARDLE | 12 | Davison | 4:57.8 | 10:27.2 | 16:26.3 | 5:18 | |
| | 24 | 22 | 1942 | Kenny MINTO | 12 | Davison | 5:02.7 | 10:27.3 | 16:27.5 | 5:18 | |
| | 25 | 23 | 2015 | Alex HUDSON | 12 | Hilliard Davidson | 5:02.4 | 10:26.8 | 16:27.7 | 5:18 | |
| | 26 | 24 | 2035 | Michael WILLIAMS | 12 | Lapeer | 5:09.1 | 10:34.6 | 16:28.8 | 5:18 | |
| | 27 | 25 | 1909 | Brady MATUSZEWSKI | 11 | Brighton | 5:06.5 | 10:35.7 | 16:29.7 | 5:19 | |
| | 28 | (<5) | 2062 | Klay GRANT | 12 | Muskegon Reeths-Puffer | 4:56.8 | 10:20.0 | 16:29.8 | 5:19 | |
| | 29 | 26 | 2142 | Jack WALLACE | 12 | Romeo | 5:06.8 | 10:34.5 | 16:31.7 | 5:19 | |
| | 30 | 27 | 1900 | Jack CAMPBELL | 12 | Brighton | 5:08.2 | 10:46.2 | 16:32.6 | 5:20 | |
| | 31 | 28 | 2120 | Chaz HUTHWAITE | 10 | Rochester Hills Stoney Creek | 5:11.0 | 10:42.1 | 16:33.1 | 5:20 | |
| | 32 | 29 | 2129 | Connor CLOR | 10 | Romeo | 5:08.4 | 10:37.8 | 16:33.9 | 5:20 | |
| | 33 | 30 | 2107 | Mason KOLHOFF | 12 | Otsego | 4:59.0 | 10:33.6 | 16:35.0 | 5:20 | |
| | 34 | 31 | 1919 | Jordan DOMANY | 11 | Caledonia | 5:05.2 | 10:35.0 | 16:36.0 | 5:21 | |
| | 35 | 32 | 1908 | Tyler LANGLEY | 10 | Brighton | 5:06.2 | 10:34.5 | 16:36.4 | 5:21 | |
| | 36 | 33 | 1923 | Donavan MATTSON | 12 | Caledonia | 5:01.7 | 10:34.8 | 16:39.1 | 5:22 | |
| | 37 | 34 | 2183 | William THOMAS | 12 | Walled Lake Northern | 5:03.2 | 10:37.2 | 16:40.3 | 5:22 | |
| | 38 | 35 | 2007 | David SAMSON | 12 | Hartland | 5:06.5 | 10:36.0 | 16:43.6 | 5:23 | |
| | 39 | 36 | 1977 | Alex THOLE | 10 | East Grand Rapids | 5:11.7 | 10:49.6 | 16:44.5 | 5:24 | |
| | 40 | 37 | 2047 | Owen PUKYS | 12 | Louisville | 5:04.1 | 10:46.1 | 16:45.1 | 5:24 | |
| | 41 | 38 | 2154 | Luke NELSON | 12 | Salem | 5:07.8 | 10:40.0 | 16:51.5 | 5:26 | |
| | 42 | 39 | 1952 | Isaac FRANK | 12 | Dublin Coffman | 5:11.0 | 10:51.6 | 16:51.6 | 5:26 | |
| | 43 | 40 | 2064 | Griffin CONWAY | 11 | Novi | 5:05.5 | 10:41.0 | 16:52.6 | 5:26 | |
| | 44 | 41 | 1918 | Caden DIXON | 12 | Caledonia | 5:12.0 | 10:49.2 | 16:55.3 | 5:27 | |
| | 45 | 42 | 2100 | Tristin CANALES | 12 | Otsego | 5:04.5 | 10:44.2 | 16:55.4 | 5:27 | |
| | 46 | 43 | 2085 | Owen KADROFSKE | 12 | Okemos | 5:17.8 | 10:54.4 | 16:57.2 | 5:28 | |
| | 47 | 44 | 1913 | Lucas SENG | 12 | Brighton | 5:15.9 | 11:03.2 | 17:01.2 | 5:29 | |
| | 48 | 45 | 2021 | Zach WHITNEY | 12 | Hilliard Davidson | 5:09.1 | 10:49.0 | 17:01.5 | 5:29 | |
| | 49 | 46 | 2118 | Hunter FRANK | 12 | Rochester Hills Stoney Creek | 5:16.1 | 10:59.9 | 17:01.9 | 5:29 | |
| | 50 | 47 | 2113 | Luke MAHER | 10 | Port Huron Northern | 5:10.2 | 10:48.6 | 17:02.6 | 5:29 | |
| | 51 | 48 | 2151 | Andrew LAESCH | 12 | Salem | 5:18.0 | 10:51.2 | 17:03.4 | 5:30 | |
| | 52 | 49 | 2180 | Ty PARKER | 10 | Walled Lake Northern | 5:09.8 | 10:53.9 | 17:03.6 | 5:30 | |
| | 53 | 50 | 2086 | George MAYS | 12 | Okemos | 5:18.7 | 11:00.5 | 17:03.7 | 5:30 | |
| | 54 | 51 | 1921 | Brett GUZMAN | 11 | Caledonia | 5:11.7 | 10:53.0 | 17:08.6 | 5:31 | |
| | 55 | 52 | 1986 | Kevin MILLER | 12 | Farmington | 5:04.4 | 10:51.2 | 17:09.9 | 5:32 | |
| | 56 | (<5) | 1948 | Marwan ALGAHMI | 12 | Dearborn Fordson | 5:13.0 | 10:54.9 | 17:11.1 | 5:32 | |
| | 57 | 53 | 1885 | Tyler FECHER | 11 | Beavercreek | 5:15.0 | 10:58.1 | 17:11.3 | 5:32 | |
| | 58 | 54 | 2012 | Brody BOYD | 10 | Hilliard Davidson | 5:09.1 | 10:52.9 | 17:13.4 | 5:33 | |
| | 59 | 55 | 1878 | Aiden MOORE | 10 | Battle Creek Lakeview | 5:13.6 | 11:01.4 | 17:13.6 | 5:33 | |
| | 60 | 56 | 2111 | Glen DAVIS | 11 | Port Huron Northern | 5:08.4 | 10:56.0 | 17:15.2 | 5:33 | |
| | 61 | (<5) | 1995 | Gavin SCHULER | 12 | Fremont | 5:11.4 | 10:59.3 | 17:15.5 | 5:34 | |
| | 62 | 57 | 2178 | Lucas KARBEL | 10 | Walled Lake Northern | 5:12.7 | 10:58.3 | 17:17.0 | 5:34 | |
| | 63 | 58 | 1868 | Caleb BOST | 11 | Battle Creek Lakeview | 5:12.7 | 11:09.4 | 17:18.7 | 5:35 | |
| | 64 | 59 | 2098 | Chase BROWN | 12 | Otsego | 5:03.7 | 10:52.2 | 17:19.3 | 5:35 | |
| | 65 | 60 | 2075 | Nathan RIDDERING | 11 | Novi | 5:16.6 | 11:03.4 | 17:20.2 | 5:35 | |
| | 66 | 61 | 2146 | Elliot CAREY | 11 | Salem | 5:18.7 | 11:09.2 | 17:22.5 | 5:36 | |
| | 67 | ( 62 ) | 1917 | Benjamin DEGOOD | 12 | Caledonia | 5:13.1 | 11:01.6 | 17:22.8 | 5:36 | |
| | 68 | 63 | 1890 | Nate MASSIE | 11 | Beavercreek | 5:22.3 | 11:11.6 | 17:26.2 | 5:37 | |
| | 69 | 64 | 2115 | Luke VANDERHEUVEL | 10 | Port Huron Northern | 5:07.3 | 10:53.5 | 17:26.5 | 5:37 | |
| | 70 | ( 65 ) | 1930 | Cooper SORSEN | 12 | Caledonia | 5:05.6 | 10:35.6 | 17:27.2 | 5:37 | |
| | 71 | ( 66 ) | 2016 | Alexander KAFKA | 11 | Hilliard Davidson | 5:23.3 | 11:15.6 | 17:27.5 | 5:37 | |
| | 72 | (<5) | 2185 | Peyton ROSS | 12 | Warren DeLaSalle | 5:19.1 | 11:05.9 | 17:27.8 | 5:38 | |
| | 73 | 67 | 2095 | Luke ALDRICH | 11 | Otsego | 5:15.8 | 11:08.3 | 17:28.7 | 5:38 | |
| | 74 | (<5) | 1994 | Brennan SCHULER | 12 | Fremont | 5:20.6 | 11:13.4 | 17:29.1 | 5:38 | |
| | 75 | 68 | 2002 | Sam KROMBERG | 11 | Hartland | 5:18.2 | 11:07.3 | 17:29.1 | 5:38 | |
| | 76 | 69 | 2049 | Stephen ULRICH | 12 | Louisville | 5:16.7 | 11:07.3 | 17:29.2 | 5:38 | |
| | 77 | (<5) | 2184 | Donovan DAVIS | 12 | Warren DeLaSalle | 5:21.0 | 11:08.3 | 17:29.3 | 5:38 | |
| | 78 | ( 70 ) | 1915 | Dylan WHITE | 11 | Brighton | 5:17.7 | 11:13.3 | 17:29.8 | 5:38 | |
| | 79 | 71 | 2112 | Matt LAFRENIERE | 11 | Port Huron Northern | 5:22.6 | 11:13.1 | 17:30.2 | 5:38 | |
| | 80 | 72 | 2076 | Jimmy SCHAFER | 12 | Novi | 5:19.5 | 11:11.2 | 17:30.2 | 5:38 | |
| | 81 | 73 | 2009 | Ben SMITH | 11 | Hartland | 5:28.5 | 11:08.7 | 17:30.7 | 5:38 | |
| | 82 | 74 | 1871 | Kevin GRADY | 12 | Battle Creek Lakeview | 5:33.2 | 11:21.6 | 17:31.0 | 5:39 | |
| | 83 | 75 | 2039 | Sam CHLEBECK | 12 | Louisville | 5:17.4 | 11:07.3 | 17:31.9 | 5:39 | |
| | 84 | 76 | 2128 | Brendan WASHBURN | 12 | Rochester Hills Stoney Creek | 5:20.7 | 11:16.1 | 17:32.7 | 5:39 | |
| | 85 | 77 | 1964 | Broderick SPURGIN | 12 | Dublin Coffman | 5:15.2 | 11:13.4 | 17:33.0 | 5:39 | |
| | 86 | 78 | 1951 | Noah CLEMENS | 12 | Dublin Coffman | 5:09.1 | 11:01.9 | 17:35.5 | 5:40 | |
| | 87 | 79 | 2125 | Evan LORD | 11 | Rochester Hills Stoney Creek | 5:31.1 | 11:17.2 | 17:35.9 | 5:40 | |
| | 88 | 80 | 2126 | Owen MURRAY | 11 | Rochester Hills Stoney Creek | 5:30.5 | 11:21.1 | 17:37.4 | 5:41 | |
| | 89 | 81 | 1884 | Elijah CALHOUN | 11 | Beavercreek | 5:23.0 | 11:17.9 | 17:37.4 | 5:41 | |
| | 90 | 82 | 1991 | Gavin STEELE | 11 | Farmington | 5:11.0 | 10:52.7 | 17:38.2 | 5:41 | |
| | 91 | 83 | 2182 | Evan RICE | 10 | Walled Lake Northern | 5:27.8 | 11:24.8 | 17:41.4 | 5:42 | |
| | 92 | ( 84 ) | 2097 | Pierce BENTLEY | 11 | Otsego | 5:08.3 | 10:58.8 | 17:41.6 | 5:42 | |
| | 93 | ( 85 ) | 1904 | Risto CROUSE | 12 | Brighton | 5:15.5 | 11:10.0 | 17:44.7 | 5:43 | |
| | 94 | 86 | 2179 | Ethan PARKER | 12 | Walled Lake Northern | 5:06.3 | 11:04.7 | 17:45.1 | 5:43 | |
| | 95 | 87 | 2060 | Reed SUPPLEE | 11 | Mount Gilead | 5:11.0 | 11:00.4 | 17:46.3 | 5:43 | |
| | 96 | 88 | 2065 | Ben GNATEK | 11 | Novi | 5:24.9 | 11:17.3 | 17:46.4 | 5:44 | |
| | 97 | 89 | 2087 | Caelan MEAD-O'BRIEN | 12 | Okemos | 5:30.7 | 11:27.5 | 17:48.7 | 5:44 | |
| | 98 | 90 | 1973 | Ryan MCMAHON | 11 | East Grand Rapids | 5:37.5 | 11:36.3 | 17:52.2 | 5:45 | |
| | 99 | ( 91 ) | 1949 | Jacob BOLTON | 9 | Dublin Coffman | 5:21.8 | 11:25.5 | 17:53.0 | 5:46 | |
| | 100 | ( 92 ) | 2110 | Colin WESSELDYK | 11 | Otsego | 5:06.0 | 11:05.7 | 17:54.3 | 5:46 | |
| | 101 | 93 | 1976 | George SAMRA | 12 | East Grand Rapids | 5:40.7 | 11:36.8 | 17:54.7 | 5:46 | |
| | 102 | ( 94 ) | 2013 | Ryan CLARK | 11 | Hilliard Davidson | 5:22.6 | 11:23.5 | 17:55.0 | 5:46 | |
| | 103 | (>7) | 2020 | Brady WHITESIDE | 12 | Hilliard Davidson | 5:13.0 | 11:11.2 | 17:55.1 | 5:46 | |
| | 104 | 95 | 1971 | Davis HEAD | 11 | East Grand Rapids | 5:41.1 | 11:36.5 | 17:56.2 | 5:47 | |
| | 105 | ( 96 ) | 1962 | Merrick SHORTER | 12 | Dublin Coffman | 5:23.7 | 11:27.8 | 17:56.3 | 5:47 | |
| | 106 | ( 97 ) | 2177 | Jonasen DORAN | 12 | Walled Lake Northern | 5:28.5 | 11:24.4 | 17:56.7 | 5:47 | |
| | 107 | 98 | 2114 | Michael PAOLETTI | 11 | Port Huron Northern | 5:13.9 | 11:13.9 | 17:57.1 | 5:47 | |
| | 108 | 99 | 1997 | Trevor BRATT | 10 | Hartland | 5:39.7 | 11:41.2 | 17:57.2 | 5:47 | |
| | 109 | (>7) | 1902 | Bode COOPER | 10 | Brighton | 5:30.8 | 11:32.8 | 17:57.3 | 5:47 | |
| | 110 | (>7) | 1955 | Tyler HOLADAY | 12 | Dublin Coffman | 5:22.2 | 11:25.6 | 17:57.6 | 5:47 | |
| | 111 | ( 100 ) | 2092 | Gurshaan SIDHU | 10 | Okemos | 5:31.4 | 11:29.3 | 17:57.8 | 5:47 | |
| | 112 | (>7) | 2109 | Caleb WESSELDYK | 9 | Otsego | 5:18.3 | 11:26.5 | 17:59.1 | 5:48 | |
| | 113 | 101 | 2053 | Parker BARTLETT | 10 | Mount Gilead | 5:20.6 | 11:25.1 | 17:59.4 | 5:48 | |
| | 114 | 102 | 1975 | Elijah ROBINSON | 11 | East Grand Rapids | 5:31.0 | 11:33.3 | 18:00.1 | 5:48 | |
| | 115 | (>7) | 1954 | Zac HEYOB | 10 | Dublin Coffman | 5:27.5 | 11:31.8 | 18:00.4 | 5:48 | |
| | 116 | 103 | 2052 | Will BAKER | 9 | Mount Gilead | 5:24.4 | 11:23.9 | 18:01.8 | 5:48 | |
| | 117 | 104 | 2131 | Bryce GOODSELL | 10 | Romeo | 5:31.7 | 11:33.8 | 18:02.4 | 5:49 | |
| | 118 | (>7) | 1911 | Nathan MOSKAL | 10 | Brighton | 5:34.5 | 11:38.1 | 18:02.4 | 5:49 | |
| | 119 | 105 | 2157 | Russell ROBERSON | 12 | Salem | 5:30.6 | 11:31.0 | 18:05.1 | 5:50 | |
| | 120 | (>7) | 1950 | Jeremy BONS | 10 | Dublin Coffman | 5:29.4 | 11:35.2 | 18:05.8 | 5:50 | |
| | 121 | 106 | 2027 | Connor MARTIN | 11 | Lapeer | 5:37.3 | 11:37.9 | 18:05.8 | 5:50 | |
| | 122 | 107 | 2077 | Noah SEGERSTROM | 12 | Novi | 5:18.0 | 11:23.8 | 18:06.9 | 5:50 | |
| | 123 | 108 | 2058 | Ethan KEMP | 12 | Mount Gilead | 5:22.3 | 11:28.0 | 18:08.2 | 5:51 | |
| | 124 | 109 | 1897 | Andrew WOODARD | 12 | Beavercreek | 5:29.0 | 11:34.4 | 18:08.7 | 5:51 | |
| | 125 | (>7) | 1922 | Ethan KNAPP | 12 | Caledonia | 5:18.9 | 11:25.4 | 18:09.2 | 5:51 | |
| | 126 | (>7) | 1912 | Tyler OUTLAW | 9 | Brighton | 5:34.8 | 11:43.7 | 18:11.8 | 5:52 | |
| | 127 | ( 110 ) | 1968 | Davis CHRISTY | 10 | East Grand Rapids | 5:37.4 | 11:37.1 | 18:15.3 | 5:53 | |
| | 128 | 111 | 2164 | Sam DAVIDSON | 12 | Spring Lake | 5:35.3 | 11:34.4 | 18:16.1 | 5:53 | |
| | 129 | ( 112 ) | 2088 | James NESBITT | 12 | Okemos | 5:40.8 | 11:46.8 | 18:16.3 | 5:53 | |
| | 130 | (>7) | 2018 | Justin RONA | 9 | Hilliard Davidson | 5:39.6 | 11:47.6 | 18:16.9 | 5:53 | |
| | 131 | ( 113 ) | 2176 | Connor CLARK | 12 | Walled Lake Northern | 5:16.2 | 11:24.6 | 18:17.4 | 5:54 | |
| | 132 | 114 | 2149 | Pj KIM | 10 | Salem | 5:49.4 | 11:55.1 | 18:18.4 | 5:54 | |
| | 133 | (>7) | 1960 | Jackson ROE | 11 | Dublin Coffman | 5:24.9 | 11:32.3 | 18:18.5 | 5:54 | |
| | 134 | (<5) | 1993 | John CHRISTENSEN | 10 | Fremont | 5:32.6 | 11:44.9 | 18:20.0 | 5:54 | |
| | 135 | 115 | 1945 | Eddie ROBERTS | 10 | Davison | 5:43.5 | 11:48.7 | 18:20.1 | 5:54 | |
| | 136 | (>7) | 2011 | Toby BANKS | 11 | Hilliard Davidson | 5:22.6 | 11:28.2 | 18:21.1 | 5:55 | |
| | 137 | ( 116 ) | 2078 | Seth WOOD | 12 | Novi | 5:34.5 | 11:43.7 | 18:21.7 | 5:55 | |
| | 138 | ( 117 ) | 2057 | Ethan HONZO | 12 | Mount Gilead | 5:31.0 | 11:43.4 | 18:22.5 | 5:55 | |
| | 139 | 118 | 2173 | Lucas RUFFING | 10 | Spring Lake | 5:41.2 | 11:43.5 | 18:22.7 | 5:55 | |
| | 140 | 119 | 1932 | Parker AUSTIN | 12 | Davison | 5:41.7 | 11:48.6 | 18:24.2 | 5:56 | |
| | 141 | ( 120 ) | 2153 | Jack NELSON | 11 | Salem | 5:49.1 | 11:55.8 | 18:24.4 | 5:56 | |
| | 142 | ( 121 ) | 2043 | Calvin KIKO | 12 | Louisville | 5:45.0 | 11:54.7 | 18:24.6 | 5:56 | |
| | 143 | ( 122 ) | 1996 | Connor BRATT | 12 | Hartland | 5:45.0 | 11:48.6 | 18:25.8 | 5:56 | |
| | 144 | 123 | 1933 | Chase BAKER | 12 | Davison | 5:36.8 | 11:40.6 | 18:26.0 | 5:56 | |
| | 145 | (>7) | 1906 | Josh FUHST | 12 | Brighton | 5:29.6 | 11:37.2 | 18:27.0 | 5:57 | |
| | 146 | 124 | 2023 | Jackson BAESE | 11 | Lapeer | 5:42.4 | 11:46.3 | 18:27.7 | 5:57 | |
| | 147 | ( 125 ) | 2127 | Ian RANDALL | 11 | Rochester Hills Stoney Creek | 5:38.5 | 11:43.9 | 18:30.8 | 5:58 | |
| | 148 | ( 126 ) | 1970 | Luke DYKSTRA | 12 | East Grand Rapids | 5:32.8 | 11:38.5 | 18:32.4 | 5:58 | |
| | 149 | (>7) | 1925 | Micah NAGEL | 10 | Caledonia | 5:33.8 | 11:41.7 | 18:32.6 | 5:58 | |
| | 150 | (>7) | 1927 | Colin PEARSON | 12 | Caledonia | 5:26.9 | 11:49.6 | 18:32.7 | 5:58 | |
| | 151 | (>7) | 1916 | Andrew ADAMS | 12 | Caledonia | 5:17.5 | 11:18.6 | 18:32.9 | 5:59 | |
| | 152 | ( 127 ) | 2038 | Grant BROWN | 10 | Louisville | 5:36.6 | 11:47.4 | 18:34.3 | 5:59 | |
| | 153 | 128 | 2172 | Carter PHILLIPS | 12 | Spring Lake | 5:35.7 | 11:38.7 | 18:36.5 | 6:00 | |
| | 154 | (>7) | 1924 | Mason MORRELL | 9 | Caledonia | 5:42.2 | 11:55.1 | 18:37.9 | 6:00 | |
| | 155 | (>7) | 2042 | Zan KEISTER | 10 | Louisville | 5:50.6 | 11:58.3 | 18:40.5 | 6:01 | |
| | 156 | ( 129 ) | 2133 | Vincent GUARESIMO | 10 | Romeo | 5:46.4 | 11:57.3 | 18:41.6 | 6:01 | |
| | 157 | ( 130 ) | 1887 | Carson HAMPTON | 12 | Beavercreek | 5:37.2 | 11:50.3 | 18:42.9 | 6:02 | |
| | 158 | (>7) | 1972 | George JANSON | 9 | East Grand Rapids | 5:48.1 | 12:01.5 | 18:43.7 | 6:02 | |
| | 159 | ( 131 ) | 2054 | Colson CHAPMAN | 12 | Mount Gilead | 5:33.1 | 11:55.7 | 18:43.9 | 6:02 | |
| | 160 | ( 132 ) | 2156 | Kyle QUINT | 12 | Salem | 5:28.3 | 11:44.0 | 18:45.5 | 6:03 | |
| | 161 | ( 133 ) | 2006 | Brandon ROHRER | 11 | Hartland | 5:40.1 | 11:51.3 | 18:46.0 | 6:03 | |
| | 162 | 134 | 1879 | Devon NJONJO | 12 | Battle Creek Lakeview | 5:38.5 | 11:52.7 | 18:48.3 | 6:03 | |
| | 163 | ( 135 ) | 1934 | Brady CORKINS | 12 | Davison | 5:43.8 | 11:56.0 | 18:49.9 | 6:04 | |
| | 164 | ( 136 ) | 1880 | Zach PIERCY | 11 | Battle Creek Lakeview | 5:39.4 | 11:59.2 | 18:50.1 | 6:04 | |
| | 165 | ( 137 ) | 1891 | Ved PATEL | 12 | Beavercreek | 5:36.0 | 11:59.0 | 18:50.6 | 6:04 | |
| | 166 | ( 138 ) | 2068 | Eric JOHNSON | 12 | Novi | 5:37.8 | 11:52.9 | 18:51.5 | 6:05 | |
| | 167 | (>7) | 1894 | Hayden RANDOLPH | 11 | Beavercreek | 5:36.6 | 11:56.0 | 18:52.6 | 6:05 | |
| | 168 | 139 | 2161 | Austin BARDING | 11 | Spring Lake | 6:03.2 | 12:11.7 | 18:53.5 | 6:05 | |
| | 169 | ( 140 ) | 2136 | Derrian KUMFER | 11 | Romeo | 5:48.3 | 12:05.3 | 18:58.0 | 6:07 | |
| | 170 | (>7) | 2014 | Aaron EGOLF | 11 | Hilliard Davidson | 5:38.1 | 12:01.0 | 19:00.2 | 6:07 | |
| | 171 | (>7) | 2137 | Evan LAMB | 9 | Romeo | 5:47.7 | 12:05.8 | 19:02.1 | 6:08 | |
| | 172 | (>7) | 2080 | Nathan BEEMER | 9 | Okemos | 5:49.6 | 12:12.6 | 19:03.5 | 6:08 | |
| | 173 | (>7) | 1903 | Ian COX | 10 | Brighton | 5:35.4 | 11:55.8 | 19:05.1 | 6:09 | |
| | 174 | ( 141 ) | 1937 | Ethan GRUENBERG | 12 | Davison | 5:43.8 | 12:09.9 | 19:05.7 | 6:09 | |
| | 175 | ( 142 ) | 2165 | Kreegan DEVERNEY | 12 | Spring Lake | 6:03.9 | 12:20.8 | 19:06.5 | 6:09 | |
| | 176 | ( 143 ) | 2122 | Daniel KAMP | 12 | Rochester Hills Stoney Creek | 5:46.1 | 12:07.2 | 19:06.6 | 6:09 | |
| | 177 | (>7) | 2008 | Zachery SANDIN | 11 | Hartland | 5:29.7 | 11:34.9 | 19:06.7 | 6:09 | |
| | 178 | (>7) | 2139 | Aidan REGGIO | 12 | Romeo | 5:46.7 | 12:05.7 | 19:08.1 | 6:10 | |
| | 179 | ( 144 ) | 2175 | Parker WOODWYK | 9 | Spring Lake | 6:03.6 | 12:24.8 | 19:08.4 | 6:10 | |
| | 180 | (>7) | 1886 | Vendelin FILIP | 11 | Beavercreek | 5:41.4 | 12:10.8 | 19:09.2 | 6:10 | |
| | 181 | (>7) | 2147 | Matthew DOWLING | 10 | Salem | 5:57.1 | 12:22.5 | 19:10.2 | 6:11 | |
| | 182 | 145 | 1981 | Iggy GRYNAVISKI | 11 | Farmington | 5:30.6 | 12:02.2 | 19:10.3 | 6:11 | |
| | 183 | (>7) | 1943 | Luke PARSONS | 10 | Davison | 6:00.4 | 12:20.6 | 19:10.6 | 6:11 | |
| | 184 | (>7) | 2160 | Joey SEALE | 10 | Salem | 5:53.8 | 12:20.1 | 19:10.7 | 6:11 | |
| | 185 | (>7) | 1967 | Charlie CHAPPUS | 9 | East Grand Rapids | 6:07.6 | 12:32.2 | 19:11.8 | 6:11 | |
| | 186 | (>7) | 2158 | Mitchell ROBILLARD | 10 | Salem | 5:57.5 | 12:22.4 | 19:11.9 | 6:11 | |
| | 187 | (>7) | 2155 | Nate PETROSKY | 10 | Salem | 5:57.3 | 12:23.1 | 19:13.2 | 6:12 | |
| | 188 | (>7) | 2079 | Ben BEEMER | 12 | Okemos | 5:49.2 | 12:12.8 | 19:13.8 | 6:12 | |
| | 189 | (>7) | 2073 | Havish PALLERLA | 10 | Novi | 5:48.8 | 12:20.3 | 19:15.6 | 6:12 | |
| | 190 | (>7) | 2162 | Grayson CARPENTER | 10 | Spring Lake | 6:03.6 | 12:24.7 | 19:16.8 | 6:13 | |
| | 191 | (>7) | 2167 | Ethan GREVENGOED | 11 | Spring Lake | 5:43.3 | 12:04.6 | 19:20.7 | 6:14 | |
| | 192 | (>7) | 2081 | Ian BROWN | 11 | Okemos | 5:47.4 | 12:12.5 | 19:20.7 | 6:14 | |
| | 193 | (>7) | 2123 | Griffin KEIGHRON | 10 | Rochester Hills Stoney Creek | 5:53.8 | 12:23.8 | 19:21.1 | 6:14 | |
| | 194 | (>7) | 2019 | Owen SCHNIPKE | 11 | Hilliard Davidson | 5:42.4 | 12:09.5 | 19:23.1 | 6:15 | |
| | 195 | (>7) | 1941 | Luke MEYER | 9 | Davison | 6:00.8 | 12:20.6 | 19:24.4 | 6:15 | |
| | 196 | (>7) | 2116 | Jack BONDY | 11 | Rochester Hills Stoney Creek | 5:48.5 | 12:15.9 | 19:29.8 | 6:17 | |
| | 197 | (>7) | 2132 | Owen GOULD | 9 | Romeo | 6:01.7 | 12:26.8 | 19:31.7 | 6:17 | |
| | 198 | (>7) | 2037 | Austin BECK | 10 | Louisville | 5:59.4 | 12:33.6 | 19:41.1 | 6:21 | |
| | 199 | (>7) | 1969 | Caspar DICKE | 12 | East Grand Rapids | 6:08.0 | 12:39.7 | 19:43.4 | 6:21 | |
| | 200 | (>7) | 2124 | Zachary LARSON | 11 | Rochester Hills Stoney Creek | 5:47.8 | 12:29.0 | 19:50.0 | 6:23 | |
| | 201 | (>7) | 2171 | Nick PENRICE | 12 | Spring Lake | 6:04.4 | 12:27.9 | 19:50.6 | 6:24 | |
| | 202 | (>7) | 1966 | Rowen BISHOP | 9 | East Grand Rapids | 5:49.1 | 12:24.9 | 19:55.6 | 6:25 | |
| | 203 | (>7) | 2005 | Cade RIGONAN | 10 | Hartland | 6:15.9 | 12:49.7 | 19:57.3 | 6:26 | |
| | 204 | (>7) | 2090 | Nasim SAED | 12 | Okemos | 6:03.8 | 12:58.4 | 20:00.4 | 6:27 | |
| | 205 | (>7) | 2063 | Shreyansh AGIWAL | 10 | Novi | 6:08.1 | 12:47.5 | 20:00.9 | 6:27 | |
| | 206 | (>7) | 2144 | Ethan WILKIE | 10 | Romeo | 5:58.2 | 12:36.9 | 20:01.3 | 6:27 | |
| | 207 | 146 | 1988 | Ryan NELSON | 11 | Farmington | 5:42.0 | 12:18.8 | 20:05.6 | 6:28 | |
| | 208 | (>7) | 1965 | Eli ASSAF | 11 | East Grand Rapids | 5:48.2 | 12:17.0 | 20:18.6 | 6:33 | |
| | 209 | (<5) | 2051 | Joey SCHWINDT | 11 | Maple City Glen Lake | 5:56.7 | 12:43.5 | 20:23.1 | 6:34 | |
| | 210 | (>7) | 2119 | Ryan HERTZ | 12 | Rochester Hills Stoney Creek | 6:10.3 | 13:06.7 | 20:25.2 | 6:35 | |
| | 211 | (>7) | 1935 | Grant DAVIS | 11 | Davison | 6:01.0 | 12:41.9 | 20:29.2 | 6:36 | |
| | 212 | ( 147 ) | 1874 | Josh HENNESSY | 10 | Battle Creek Lakeview | 5:59.1 | 12:50.0 | 20:39.1 | 6:39 | |
| | 213 | (>7) | 2071 | Carter LUKAS | 10 | Novi | 6:06.9 | 12:55.8 | 20:39.7 | 6:39 | |
| | 214 | (>7) | 2093 | Kaleb SMITH-BALDWIN | 10 | Okemos | 6:08.7 | 13:07.7 | 20:47.6 | 6:42 | |
| | 215 | (>7) | 1940 | Porter MEINBURG | 9 | Davison | 6:09.8 | 13:09.3 | 20:54.9 | 6:44 | |
| | 216 | (>7) | 1944 | Andrew ROBERTS | 9 | Davison | 6:10.0 | 13:09.4 | 21:00.5 | 6:46 | |
| | 217 | (>7) | 2046 | Tyrus PINION | 10 | Louisville | 6:25.2 | 13:46.8 | 21:11.5 | 6:50 | |
| | 218 | 148 | 2029 | Paul NADROWSKI | 12 | Lapeer | 6:11.7 | 13:33.8 | 21:15.9 | 6:51 | |
| | 219 | (>7) | 2044 | Riley NIESCHWITZ | 12 | Louisville | 6:41.2 | 13:52.2 | 21:21.2 | 6:53 | |
| | 220 | (>7) | 2048 | Cayman SMITH | 11 | Louisville | 6:41.2 | 13:52.2 | 21:21.8 | 6:53 | |
| | 221 | (>7) | 1870 | Curtis FALBE | 12 | Battle Creek Lakeview | 6:15.9 | 13:29.9 | 21:24.3 | 6:54 | |
| | 222 | ( 149 ) | 2024 | Matthew FIFIELD | 11 | Lapeer | 6:11.8 | 13:30.0 | 21:36.6 | 6:58 | |
| | 223 | ( 150 ) | 2022 | Carter BAESE | 10 | Lapeer | 6:42.0 | 13:55.1 | 21:37.4 | 6:58 | |
| | 224 | (>7) | 2028 | Riley MCCREEDY | 11 | Lapeer | 6:37.8 | 13:50.9 | 21:43.2 | 7:00 | |
| | 225 | (>7) | 1876 | Austin LEE | 11 | Battle Creek Lakeview | 6:01.2 | 13:23.4 | 21:47.3 | 7:01 | |
| | 226 | (>7) | 1872 | Isaac GREENE | 10 | Battle Creek Lakeview | 6:42.0 | 14:04.2 | 22:27.5 | 7:14 | |
| | 227 | (>7) | 1882 | Adrian TRINH-HUYNH | 11 | Battle Creek Lakeview | 6:59.0 | 14:31.5 | 22:29.0 | 7:15 | |
| | 228 | (>7) | 2031 | Nicholas ROY | 12 | Lapeer | 6:29.1 | 14:04.7 | 22:51.3 | 7:22 | |
| | 229 | (>7) | 2030 | Carter PONIATOWSKI | 9 | Lapeer | 7:19.4 | 15:19.3 | 26:33.2 | 8:33 | |
| | DNF | – | 1956 | Dylan MASTNY | 9 | Dublin Coffman | 5:22.6 | 11:30.5 | DNF | | |
| | DNF | – | 2143 | Brendan WIEGAND | 12 | Romeo | 5:31.5 | 11:40.9 | DNF | | |
| | DNF | – | 2070 | Aidan LUKAS | 12 | Novi | 5:52.2 | 12:46.8 | DNF | | |
| | DNF | – | 1869 | Alex BYRD | 12 | Battle Creek Lakeview | 6:41.6 | 14:39.8 | DNF | | |
| | DNF | – | 2066 | Mihir GUPTA | 12 | Novi | 5:05.2 | | DNF | | |
| | DNF | – | 2121 | Braeden JONES | 12 | Rochester Hills Stoney Creek | 5:38.9 | | DNF | | |