Louisville Falls to Walsh, Finishes as DI District Runner-Up
Walsh Jesuit 10, Louisville 0, 5 Innings
VIDEO HIGHLIGHTS COMING SOON
<<< Previous Vs. GlenOak | Baseball Schedule
The #9 seed Louisville Leopards Baseball Team was shutout by the #2 seed Walsh Jesuit Warriors 10-0 in five innings Thursday in the DI Macedonia District Championship game played at Nordonia's Bernie Hovan Memorial Field. The DI Macedonia District Runner-Up Leopards finish the 2023 campaign with a final record of 20-9.
---
Erdmann Throws Perfect Game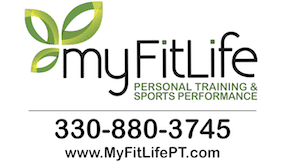 Walsh Jesuit senior starting pitcher, and University of Cincinnati commit, Drew Erdmann threw a five inning perfect game to lead the Warriors. The Leopards were unable to hit the ball out of the infield. Erdmann struck out 9 of the 15 Louisville batters he faced and got the other six to ground out. He would finish the game striking out 7 of the final 8 Leopards he matched up against.
---
Bremer Goes 3-for-3 for Warriors
Senior left fielder, and Canisus commit, Justin Bremner went 3-for-3 with 3 RBIs and a run scored to lead the Warriors offense. His RBI single in the bottom of the second scored senior second baseman John Simecek to put Walsh Jesuit on the board first. Bremner also hit a 2-run double in the bottom of the fifth that plated seniors Zach Halligan and Matthew Serdinak in what would be a 5-run game clinching inning for the Warriors.
Bremner also led off the fourth inning with a single before scoring on senior center fielder, and Youngstown State commit, Alejandro Covas' 2-out RBI double to left field.
---
Canzoni 2-Run Single Clinches Walsh Win
Senior shortstop, and University of Cincinnati commit, Joey Canzoni finished 2-for-3 with two RBI hits. He doubled home Covas in the fourth inning to put Walsh ahead 4-0. Canzoni then scored when senior catcher, and Ohio State commit, Mason Eckelman reached on an error to put the Warriors up 5-0.
Later in the fifth, Canzoni came to the plate with the bases loaded and one out. He ripped a 1-0 pitch into left field bringing home senior designated hitter Topher Salek and Covas to make it 9-0. An error on the play also allowed senior right fielder Raul Gamez to score all the way from first for the game clinching tenth run for the Warriors.
---
Louisville Claims District Runner-Up Plaque
Following the game, each Louisville player was awarded a medal for being district runner-ups. The team was also presented with the Division I district runner-up plaque.
This was the first time the Leopards have ever played in a Division I District Championship game after being in Division II in each of the past 4 seasons. Louisville was previously in Division I from 2014-2017, but never advanced out of sectionals.
This year's squad is the seventh LHS baseball team to play in a district final game and third to finish as a district runner-up. The Leopards previously finished as AAA district runner-ups in 1976 and as Division II district runner-ups in 2018.
This is the third time Head Coach Brian Warner has guided Louisville to a district championship game, no other coach in Leopard Baseball history has advanced to the district final game twice. Warner is now 11-8 all-time in the postseason, which includes a 3-4 record when playing in Division I.
Louisville is now 53-51 in the postseason dating back to 1972, which includes a 22-25 record when playing on a neutral field. The Leopards are 20-24 during this time span when playing in the largest school division, whether that be AAA or Division I.
<<< 2023 Vs. GlenOak | Baseball Tournament History
---
Donate to Leopard Nation
---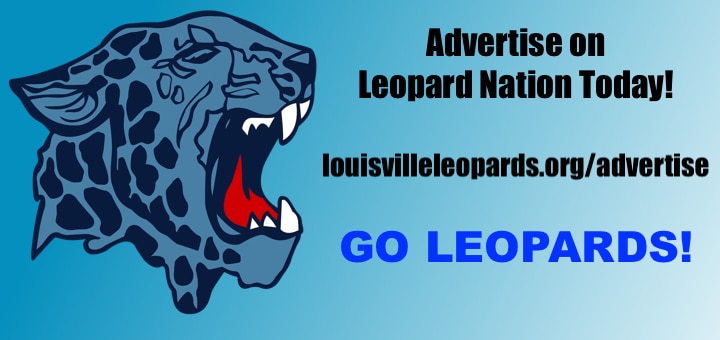 Don't forget to Subscribe to Our Posts for Free
---
Louisville Vs. Walsh Jesuit Baseball Box Score
WARRIORS 10, LEOPARDS 0, 5 INNINGS
Team 123-45–R-H-E
Louisville 000-00-0-0-4
Walsh Jesuit 011-35–10-7-0
LOUISVILLE LEOPARDS BATTING STATS
| | | | | | | |
| --- | --- | --- | --- | --- | --- | --- |
| LINEUP | AB | R | H | RBI | BB | SO |
| A Corona (SS) | 2 | 0 | 0 | 0 | 0 | 1 |
| C Roberts (CF) | 2 | 0 | 0 | 0 | 0 | 2 |
| C Morley (28) | 2 | 0 | 0 | 0 | 0 | 2 |
| K Siegfried (C) | 2 | 0 | 0 | 0 | 0 | 0 |
| C Miller {P, 18) | 2 | 0 | 0 | 0 | 0 | 1 |
| C Rice (RF) | 2 | 0 | 0 | 0 | 0 | 1 |
| Z Root (DH) | 1 | 0 | 0 | 0 | 0 | 0 |
| C House (38) | 1 | 0 | 0 | 0 | 0 | 1 |
| K Vesely (LF) | 1 | 0 | 0 | 0 | 0 | 1 |
| TEAM | 15 | 0 | 0 | 0 | 0 | 9 |
E: A Corona, C Morley, K Siegfried, C Miller
LOUISVILLE LEOPARDS PITCHING STATS
| | | | | | | |
| --- | --- | --- | --- | --- | --- | --- |
| PITCHING | IP | H | R | ER | BB | SO |
| C Miller(L) | 3.0 | 2 | 3 | 1 | 3 | 4 |
| B Graziani | 1.0 | 2 | 4 | 3 | 1 | 1 |
| C Deem | 0.1 | 3 | 3 | 2 | 1 | 0 |
| TEAM | 4.1 | 7 | 10 | 6 | 5 | 5 |
WP: C Miller
HBP: C Miller, B Graziani
Pitches-Strikes: C Deem 19-10, C Miller 58-31, B Graziani 25-13
Batters Faced: C Deem 5, C Miller 16, B Graziani 8
WALSH JESUIT WARRIORS BATTING STATS
| | | | | | | |
| --- | --- | --- | --- | --- | --- | --- |
| LINEUP | AB | R | H | RBI | BB | SO |
| A Covas (CF) | 3 | 3 | 1 | 1 | 1 | 1 |
| J Canzoni (SS) | 3 | 1 | 2 | 3 | 1 | 0 |
| M Eckelman (C) | 3 | 0 | 0 | 0 | 0 | 1 |
| J Simecek (2B) | 2 | 1 | 0 | 0 | 1 | 0 |
| Z Halligan (1B) | 2 | 1 | 0 | 0 | 1 | 0 |
| M Serdinak (3B) | 2 | 1 | 0 | 0 | 0 | 1 |
| J Bremner (LF) | 3 | 1 | 3 | 3 | 0 | 0 |
| R Gamez (RF) | 2 | 1 | 1 | 0 | 0 | 1 |
| T Salek (DH) | 2 | 1 | 0 | 0 | 1 | 1 |
| TEAM | 22 | 10 | 7 | 7 | 5 | 5 |
2B: J Canzoni, A Covas, J Bremner
TB: J Canzoni 3, A Covas 2, J Bremner 4, R Gamez 1
HBP: M Serdinak, R Gamez
SB: A Covas, J Bremner
WALSH JESUIT WARRIORS PITCHING STATS
| | | | | | | |
| --- | --- | --- | --- | --- | --- | --- |
| PITCHING | IP | H | R | ER | BB | SO |
| D Erdmann(W) | 5 | 0 | 0 | 0 | 0 | 9 |
| TEAM | 5 | 0 | 0 | 0 | 0 | 9 |
Pitches-Strikes: D Erdmann 66-47
Batters Faced: D Erdmann 15
Records: Louisville 20-9