Louisville Doubles Up GlenOak 4-2, Advances to 1st DI District Final – Baseball

#9 Louisville 4, #8 GlenOak 2
<<< Previous At Hoover | Baseball Schedule | Next Vs. Walsh Jesuit >>>
The #9 seed Louisville Leopards Varsity Baseball Team doubled up the #8 seed GlenOak Golden Eagles 4-2 Tuesday Afternoon in the DI Macedonia District Semifinals played at Nordonia High School's Bernie Hovan Field. With the victory, Louisville improves to 20-8 on the season and advances to its first Division I District Final game. The Leopards will take on the #2 seed Walsh Jesuit Warriors on Thursday, May 25 in the District Championship back at Bernie Hovan Field.
---
Louisville Jumps Out in Front on 2-Out RBI Hits
Louisville wasted no time in jumping out in front in the top half of the first inning. Senior center fielder Charlie Roberts and senior pitcher Connor Morley both cracked singles to left field to put a pair of runners on with no outs. Two batters later, junior first baseman Cole Miller hit a 2-out single to center field driving in Roberts from second to put the Leopards on the board first.
Sophomore right fielder Cooper Rice then battled back from a 1-2 count to draw a walk that loaded the bases. Junior designated hitter Zach Root followed with a line drive RBI single to left field that plated Morley to increase the Louisville lead to 2-0.
---
Leopards Add to Lead with More 2-Out Magic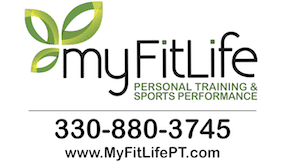 Golden Eagle senior center fielder Carter Mucci chopped the Leopard lead in half at 2-1 with an RBI single that scored junior right fielder Jackson Boles in the bottom of the second. Neither team scored in the third inning and GlenOak looked poised to keep the deficit at one when the first two Louisville batters were retired to start the fourth.
But the Leopards continued to produce timely 2-out hits. Roberts kickstarted the Louisville offense again with a single to right field and then stole second to put himself into scoring position. Morley then ripped a liner off the glove of Mucci in center field bringing home Roberts from second base. Morley rounded second and slid safely into third with an RBI triple to push the Louisville lead to 3-1. He celebrated with a karate kick much to the delight of the Leopard dugout and more importantly stood 90 feet away to put LHS into position to add to their lead.
Senior catcher Karson Siegfried took advantage of the opportunity by blooping a 1-0 pitch that landed inside the line in right field for single. Morley scored from third and Louisville ended the frame with a 4-1 lead.
---
Morley and Root Shutdown GlenOak on the Mound
Morley started the first 3 innings, surrendered 1 run on 4 hits, and struck out 2 before giving way to Root. Morley retired the side in order in the first inning. He then limited the damage in the second inning by getting out of a 1-out bases loaded jam by delivering a strikeout and getting the next batter to fly out to Rice in right field. Morley then faced the minimum in the third inning when the inning ended on a 6-3 double play. Junior shortstop Andrew Corona fielded a ground ball, stepped on second for a force out, and then threw to Miller at first to complete the twin killer.
Root came out of the bullpen in the fourth inning and retired the first 7 Golden Eagles he faced. He gave up 1 run on 4 hits and struck out 4 batters in 4 innings of action. Neither Morley or Root issued a free pass throughout the contest.
The lone run that Root allowed came in the sixth inning on a flukey series of events. Senior first baseman Luke Senften recorded his second single of the game on a line drive to center field. He then advanced to second, third, and home on three consecutive balk calls.
GlenOak put runners on the corners with 2 outs in the seventh. The game ended when Root got senior lead-off hitter Alex Laird to fly out to Roberts in center field and the Leopards celebrated advancing to their first Division I District Championship.
---
Leopards Out-Hit Golden Eagles 11-7
Louisville out-hit GlenOak 11-7 for the contest. Rice went 2-for-2 and led off the fifth inning with a double. Miller, Morley, and Roberts also each registered multi-hit games for the Leopards as well.
The Golden Eagles were led by Mucci and Senften who both finished 2-for-3. Junior pitcher Johnathan Birchler also tossed 3 shutout innings in relief for GlenOak allowing just 1 hit and striking out 5.
The Golden Eagles had defeated the Leopards in each of their past three meetings coming into Tuesday's district semifinal, which included a 7-0 shutout of Louisville back on May 6. The Leopards avenged those losses by defeating GlenOak when it mattered most.
This was the first postseason meeting between the two squads since 1990, an AAA district semifinal game that the Golden Eagles claimed 10-3 at North Canton. Louisville is now 3-4 against GlenOak in the tournament dating back to their first postseason meeting in 1976. The Leopards last tournament win over the Golden Eagles was a 1-0 AAA sectional shutout in 1989.
<<< 2023 Regular Season | GlenOak Baseball Series
---
1st DI/AAA District Win Since 1988
The victory is Louisville's first large division, Division I or previously Class AAA, district win since the 1988 season. The Leopards were in Division II in 27 of the past 33 seasons in-between their last large division district victories.
With the win, Louisville improves to 53-50 in the postseason dating back to 1972, which includes a 4-4 record when playing in Division I (previously in DI from 2014-2018). The Leopards are 20-23 when playing in the largest division, DI or AAA, during that time span and 22-24 when competing at a neutral site.
<<< Previous Vs. Lake | Baseball Tournament History | Next Vs. Walsh Jesuit
---
Donate to Leopard Nation
---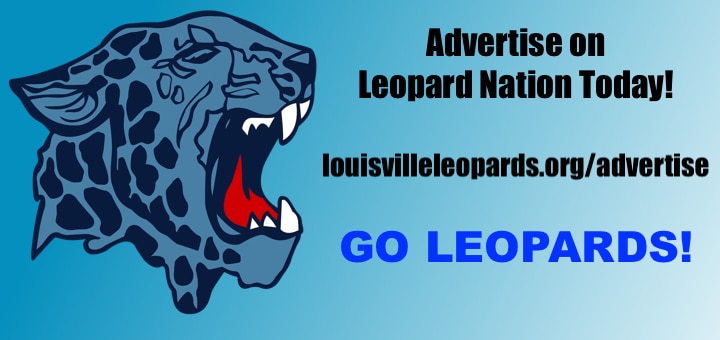 Don't forget to Subscribe to Our Posts for Free
---
Louisville Vs. GlenOak Baseball Box Score
LEOPARDS 4, GOLDEN EAGLES 2
Team 123-456-7–R-H-E
Louisville 200-200-0–4-11-1
GlenOak 010-001-0–2-7-0
LOUISVILLE LEOPARDS BATTING STATS
| | | | | | | |
| --- | --- | --- | --- | --- | --- | --- |
| LINEUP | AB | R | H | RBI | BB | SO |
| A Corona (SS) | 4 | 0 | 1 | 0 | 0 | 1 |
| C Roberts (CF) | 4 | 2 | 2 | 0 | 0 | 1 |
| C Morley {P, 2B) | 3 | 2 | 2 | 1 | 1 | 1 |
| K Siegfried (C) | 4 | 0 | 1 | 1 | 0 | 2 |
| C Miller (1B) | 4 | 0 | 2 | 1 | 0 | 0 |
| C Rice (RF) | 2 | 0 | 2 | 0 | 1 | 0 |
| Z Root (DH, P) | 4 | 0 | 1 | 1 | 0 | 1 |
| C House (3B) | 2 | 0 | 0 | 0 | 0 | 1 |
| —Z Triplett | 1 | 0 | 0 | 0 | 0 | 1 |
| K Vesely (LF) | 3 | 0 | 0 | 0 | 0 | 2 |
| TEAM | 31 | 4 | 11 | 4 | 2 | 10 |
2B: C Rice
3B: C Morley
TB: A Corona 1, C Roberts 2, C Rice 3, C Morley 4, Z Root 1, K Siegfried 1, C Miller 2
HBP: C Rice
SB: C Roberts, C Rice, K Siegfried
E: C House
LOUISVILLE LEOPARDS PITCHING STATS
| | | | | | | |
| --- | --- | --- | --- | --- | --- | --- |
| PITCHING | IP | H | R | ER | BB | SO |
| C Morley(W) | 3.0 | 4 | 1 | 1 | 0 | 2 |
| Z Root | 4.0 | 3 | 1 | 1 | 0 | 4 |
| TEAM | 7.0 | 7 | 2 | 2 | 0 | 6 |
Pitches-Strikes: C Morley 61-37, Z Root 50-38
Batters Faced: C Morley 13, Z Root 15
GLENOAK GOLDEN EAGLES BATTING STATS
| | | | | | | |
| --- | --- | --- | --- | --- | --- | --- |
| LINEUP | AB | R | H | RBI | BB | SO |
| Laird (SS) | 4 | 0 | 0 | 0 | 0 | 1 |
| EIFaye (2B) | 3 | 0 | 0 | 0 | 0 | 1 |
| Senften (1B) | 3 | 1 | 2 | 0 | 0 | 0 |
| Papaleo (DH) | 3 | 0 | 0 | 0 | 0 | 0 |
| Boles (RF) | 3 | 1 | 1 | 0 | 0 | 2 |
| Reich (C) | 3 | 0 | 1 | 0 | 0 | 0 |
| Mucci (CF) | 3 | 0 | 2 | 1 | 0 | 0 |
| Alexander (3B) | 3 | 0 | 0 | 0 | 0 | 0 |
| Broom (LF) | 3 | 0 | 1 | 0 | 0 | 2 |
| TEAM | 28 | 2 | 7 | 1 | 0 | 6 |
TB: Senften 2, Mucci 2, Reich 1, Broom 1, Boles 1
GLENOAK GOLDEN EAGLES PITCHING STATS
| | | | | | | |
| --- | --- | --- | --- | --- | --- | --- |
| PITCHING | IP | H | R | ER | BB | SO |
| Sibert(L) | 4.0 | 10 | 4 | 4 | 2 | 5 |
| Birchler | 3.0 | 1 | 0 | 0 | 0 | 5 |
| TEAM | 7.0 | 11 | 4 | 4 | 2 | 10 |
HBP: Birchler
Pitches-Strikes: Sibert 86-57, Birchler 41-29
Batters Faced: Sibert 23, Birchler 11
Records: Louisville 20-8