Louisville Comeback Falls Short Vs. North Canton 12-10 – Softball
North Canton Hoover 12, Louisville 10
<<< Previous Vs. Lake | Softball Schedule | Next At North Canton Hoover >>>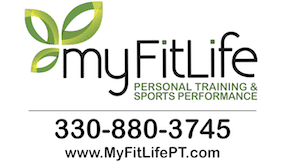 The Louisville Leopards Varsity Softball Team fell to the North Canton Hoover Vikings 12-10 in their final game of the George Duhon Memorial Tournament Saturday afternoon at Arthur Genshaft Memorial Park. With the loss, Louisville falls back to .500 with an even 7-7 record on the season.
---
Haren Hits Grand Slam and Drives In 5 Runs
Freshman left fielder Brooke Haren went 2-for-5 with an RBI single and a grand slam to lead the Lady Leopards. Junior designated hitter Jenna Collins and senior first baseman Lauren Stillwagon also knocked home a pair of runs each. Collins finished 3-for-5 at the plate, while Stillwagon also recorded a multi-hit game in going 2-for-3 at the dish.
---
Spellman Homers to Give Vikings 1st Lead
Louisville scored first when Collins grounded out to the shortstop allowing freshman shortstop Matti Benson to scored from third base.
However, North Canton responded with three runs in the bottom of the first inning. Junior centerfielder Faith Relcosky and junior catcher Faith Kiko hit back-to-back 1-out doubles to tie the game up at 1-1. Two batters later, senior left fielder Sophie Spellman hit a 2-run homer to center field giving the Lady Vikings a 3-1 advantage.
Spellman would lead Hoover by going 3-for-4 at the plate with 3 runs scored and 3 RBIs. Kiko also went 3-for-5 with a double and a pair of RBIs.
---
Louisville Ties the Game in 3rd Inning
The Lady Leopards knotted the game up at 3-3 with a pair of runs in the top of the third inning. Benson walked on 4 pitches to start the frame, stole second, and then scored her second run of the game when senior centerfielder Kaylee Nolte reached base on an infield error. Nolte then came home for the game-tying run via Stillwagon's sacrifice fly to right field.
---
North Canton Takes Commanding 12-4 Lead
The Lady Vikings then took firm command as they scored 9 of the next 10 runs to take a 12-4 advantage.
The Vikings pounded out 21 hits led by Reicosky who went 4-for-5 at the dish with a double and 2 runs scored. First baseman Makayla Bell and sophomore second baseman Anna Jones registered 3 hits each for Hoover. Freshman shortstop Tess Bucher and senior center fielder Lily Conrad also drove in 2 runs a piece for North Canton.
---
Lady Leopards Rally with 6-Run 7th Inning
Facing an eight run deficit, Louisville fought until the final out as they scored 6 runs in the top of the seventh to get within 12-10. Junior right fielder Brooke Brendle and freshman third baseman Kenzi Denzer walked on a combined 9 pitches to lead-off the inning. After an out, junior catcher Kat Frase singled to left field to load the bases. Haren cleared the bases 3 pitches later with a grand slam to center field to cut the deficit to 12-8. The dinger was the first of her varsity career.
The Lady Leopards followed Haren's blast with four straight singles to tack on 2 more runs. Stillwagon singled home Benson and Collins singled in Nolte as Louisville hit double digits for the third time in three days.
---
Lady Vikings Prevail to Improve to 11-2
However, Hoover junior relief pitcher Sydnee Koosh was able to settle down and strike out the next two Leopard batters to end the game at 12-10. These were the only two times Louisville struck out in the game. North Canton hitters also only struck out once as the two teams consistently put the ball in play and combined for 33 hits.
Vikings freshman starting pitcher Sadie Carroll earned the win in the circle. She pitched 5 innings and gave up 1 earned run on 5 hits. Hoover improved to 11-2 with the win.
---
Louisville Vs. Hoover Softball Series
The loss snaps the Lady Leopards only ever winning streak against Hoover. Louisville shutout North Canton 3-0 in 2018 and 2-0 in 2019 in their previous two meetings.
The Lady Vikings have now won 8 out of the last 10 in the series overall and are a perfect 5-0 against the Lady Leopards when playing on a neutral field. North Canton now leads the all-time series 40-6 overall.
The 10 runs scored is the most Louisville has ever scored against a Hoover team. The 1988 Lady Leopards held the previous high mark in a 6-3 home win over the Lady Vikings.
The 22 combined runs is also a new high-mark for the rivalry. The previous highest combined total was 20 runs and it all tilted all to one side. North Canton followed that 6-3 1988 loss with a 20-0 win over Louisville on April 24, 1989. That game still stands as the most lopsided loss in team history.
<<< Previous 2019 | North Canton Hoover All-Time Series
UP NEXT: The Louisville Leopards Softball Team will next travel to North Canton to rematch against the Hoover Vikings on Monday, April 19 at 5:00 PM.
VARSITY SOFTBALL BOX SCORE
VIKINGS 12, LEOPARDS 10
Team 123-456-7–R-H-E
Louisville 102-001-6–10-12-5
Hoover 301-134-X–12-21-2
LOUISVILLE LEOPARDS SOFTBALL VARSITY BATTING STATS
| Lineup | AB | R | H | RBI | BB | SO |
| --- | --- | --- | --- | --- | --- | --- |
| Matti Benson | 3 | 3 | 1 | 0 | 2 | 0 |
| Kaylee Nolte | 5 | 2 | 1 | 0 | 0 | 0 |
| Lauren Stillwagon | 3 | 0 | 2 | 2 | 2 | 0 |
| Jenna Collins | 5 | 0 | 3 | 2 | 0 | 0 |
| Brooke Brendle | 3 | 1 | 1 | 0 | 2 | 1 |
| Kenzi Denzer | 4 | 1 | 1 | 0 | 1 | 1 |
| Kendra Thomas | 4 | 0 | 0 | 0 | 0 | 0 |
| Kat Frase | 4 | 2 | 1 | 0 | 0 | 0 |
| Brooke Haren | 4 | 1 | 2 | 5 | 0 | 0 |
| Cloie Ensley | – | – | – | – | – | – |
| Shelby Mayle | – | – | – | – | – | – |
| Katie Porter | 0 | 0 | 0 | 0 | 0 | 0 |
| Totals | 35 | 10 | 12 | 9 | 7 | 2 |
LOUISVILLE LEOPARDS SOFTBALL VARSITY PITCHING STATS
| Pitching | IP | #P | S% | H | R | ER | SO | BB | HR |
| --- | --- | --- | --- | --- | --- | --- | --- | --- | --- |
| Cloie Ensley | 3.2 | 52 | .808 | 11 | 5 | 3 | 1 | 0 | 1 |
| Kendra Thomas | 2.1 | 40 | .750 | 10 | 7 | 4 | 0 | 0 | 0 |
| Totals | 6.0 | 92 | .783 | 21 | 12 | 7 | 1 | 0 | 1 |
HOOVER VIKINGS SOFTBALL VARSITY BATTING STATS
| Lineup | AB | R | H | RBI | BB | SO |
| --- | --- | --- | --- | --- | --- | --- |
| Tess Bucher | 5 | 1 | 2 | 2 | 0 | 0 |
| Faith Reicosky | 5 | 2 | 4 | 0 | 0 | 0 |
| Faith Kiko | 5 | 1 | 3 | 2 | 0 | 0 |
| Lynae Foster | 5 | 0 | 0 | 0 | 0 | 0 |
| Sophie Spellman | 4 | 3 | 3 | 3 | 0 | 0 |
| Makayla Ball | 4 | 1 | 3 | 1 | 0 | 0 |
| Sadie Carroll | 2 | 0 | 1 | 0 | 0 | 0 |
| Kylie Mayle | 2 | 1 | 1 | 0 | 0 | 0 |
| Anna Jones | 4 | 2 | 3 | 1 | 0 | 0 |
| Ava Dimit | 3 | 0 | 0 | 0 | 0 | 1 |
| Lily Conrad | 1 | 1 | 1 | 2 | 0 | 0 |
| Sydnee Koosh | – | – | – | – | – | – |
| Totals | 40 | 12 | 21 | 11 | 0 | 1 |
HOOVER VIKINGS SOFTBALL VARSITY PITCHING STATS
| Pitching | IP | #P | S% | H | R | ER | SO | BB | HR |
| --- | --- | --- | --- | --- | --- | --- | --- | --- | --- |
| Sadie Carroll | 5.0 | 71 | .493 | 5 | 3 | 1 | 0 | 4 | 0 |
| Faith Reicosky | 1.1 | 43 | .512 | 3 | 5 | 4 | 0 | 3 | 1 |
| Sydnee Koosh | 0.2 | 17 | .706 | 4 | 2 | 2 | 2 | 0 | 0 |
| Totals | 7.0 | 131 | .527 | 12 | 10 | 7 | 2 | 7 | 1 |
Records: North Canton Hoover 11-2, Louisville 7-7