Louisville Takes 1st at Central Catholic – Girls Cross Country
Louisville 34, Central 37, Mooney 61
<<< Previous Legends Meet | Girls Cross Country Schedule | Next >>>
The Louisville Leopards Girls Cross Country Team competed in a small meet with host Canton Central Catholic, Cardinal Mooney, and Youngstown Ursuline on Saturday. Louisville finished with 34 points beating out the host Crusaders who finished with 37 points. The Cardinals also took third with 61 points. The Fighting Irish did not factor into the scoring as they did not have five runners.
---
---
Coach's Report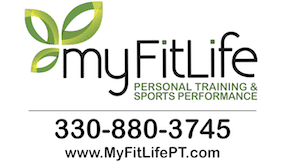 "The girls' cross country team competed on Saturday at Canton Central Catholic and came away with a 3 point win over the host school. The Leopards used a strong pack to gain the victory. Marisa Brown led the team placing 4th and was followed by her three teammates Reese Joliat, Aliya Shine, and Taylor Dimmerling placing 6th, 7th and 8th respectfully. Nadia Chaplik sprinted past Central Catholics 5th runner to secure the Leopard victory. Colleen Ramsey and Anni Anderson placed 16th and 18th to round out the finishers for the team.
Next week the girls will begin their post season at the District Championships. To advance to the Regionals the girls will look to place in the top 8 to advance as a team or will need a top 32 place to advance as an individual. Race time is scheduled for 1:30 at Glen Oak High School."
– Head Coach Jerry Fresenko
UP NEXT: The Leopards will next compete at the District Meet on Saturday, October 23. The Girls DI race is set to begin at 1:30 PM with the Boys DI race following at 2:15 PM from GlenOak High School.