Louisville Boys Place 3rd, Girls 13th at Legends Meet – Cross Country

The Louisville Leopards Cross Country Teams competed at the Legends Meet Saturday hosted by he Maplewood High School at the Trumbull County Fairgrounds. The Louisville Boys finished with 88 total points to take third place out of 33 competing teams in the Boys Large Division Varsity Race. The Lady Leopards finished with 381 total points to claim 13th out of 25 teams in the Girls Large Division Varsity Race.
The Louisville Middle School Girls also finished in second place and the LMS Boys took 20th.
Legends Meet Large Division Results
Boys Team | Boys Individual | Girls Team | Girls Individual | All Other Results
---
Boys – Louisville 88 (3rd Out of 33)
<<< Previous Stark County Meet | Boys Cross Country Schedule | Next DI District Meet >>>
Senior Colby Adams took second place with a time of 16:28.4 to lead the Leopards. Adams was neck-and-neck near the finish line with St. Edward senior Evan Bork. Bork would prevail as the boys large division individual champion by just 1.5 seconds ahead of Adams, finishing with a time of 16:26.9.
Three Louisville runners would finish in the top 10. Senior Bobby Ganser came in sixth with a time of 16:57.2 and senior Owen Pukys claimed ninth clocking in at 17:13.0. Rounding out the scoring for the Leopards were senior Stephen Ulrich (17:51.0) who came in 26th and senior Sam Chlebeck (18:29.5) who finished 47th.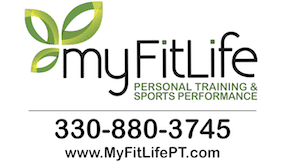 Other LHS runners included sophomore Grant Brown (89th), senior Calvin Kiko (127th), sophomore Zan Keister (151st), and sophomore Austin Beck (189th) against a field of 260 Boys Large Division runners.
The Cleveland St. Ignatius Wildcats won the meet as a team with 69 points. The Wildcats finished with five runners in the top 20 en rout to the title. The Lakewood St. Edward Eagles took second place with 75 points. Louisville was next with 88 points beating out the next best from Stark County in the Perry Panthers who claimed fourth place with 133 points.
UP NEXT: The Leopards will next compete at the DI District Meet on Saturday, October 23. DI Boys race time is slated for 9:00 AM from GlenOak High School.
---
Girls – Louisville 381 (13th Out of 25)
<<< Previous Stark County Meet | Girls Cross Country Schedule | Next At Central Catholic >>>
Senior Camryn Barker placed 20th to lead the Lady Leopards with a team best time of 21:07.7. Senior Bailey Menegay also clocked in with a personal best time of 22:35.7 while taking 63rd.
Also included in Louisville's top five scorers were junior Marisa Brown (23:48.3) in 94th, senior Diana Pukys (24:32.3) in 116th, and junior Chloe Cole (24:40.2) in 122nd. Other LHS runners included senior Aliya Shine (128th), junior Sophia Mackall (131st), freshman Reese Joliat (150th), and senior Nadia Chaplik (152nd) against a field of 202 Girls Large Division runners.
The Pine-Richland Rams out of Pennsylvania took the team title with 72 points, just two points ahead of the runner-up Shaker Heights Raiders who scored 74 points. The Minerva Lions captured third place with 132 points.
Mt. Lebanon (PA) sophomore Logan St. John Kletter was the individual champion with a time of 19:09.5. She finished well ahead of the pack as Pine-Richland senior Meredith Price took second with a time of 19:47.7. Rocky River senior Samantha Coleman clocked in next at 20:13.9 in taking third place as Ohio's fastest.
UP NEXT: The Lady Leopards will next compete at Canton Central Catholic on Saturday, October 16.
PLACE TEAM                POINTS  PLACES OF FINISHERS              AVG. TIME SPREAD

  1 St. Ignatius             69    7    8   15   19   20   39   48  17:19.6  0:36.4
  2 St. Edward               75    1   10   12   17   35   37   42  17:21.9  1:45.4
  3 Louisville               88    2    6    9   25   46   87  122  17:23.9  2:01.1
  4 Mass. Perry             133    5   14   22   30   62   72  134  17:45.8  1:57.0
  5 McDowell                181   18   28   41   45   49   56   86  18:10.2  0:59.0
  6 Cvca                    193    4   16   36   57   80  121  125  18:06.7  2:19.0
  7 Rocky River             247   24   40   50   65   68   75   97  18:30.6  1:07.5
  8 Canfield                299   32   43   71   76   77   79  100  18:44.0  1:07.9
  9 Boardman                305   13   27   51   67  147  154       18:36.3  2:52.5
 10 University School       355   29   52   61   94  119  137  148  18:53.9  1:47.0
 11 Berea-Midpark           382   21   78   83   91  109  124  150  18:58.2  1:57.6
 12 Mt. Lebanon             383   44   55   88   92  104  105  110  19:03.6  1:06.5
 13 Shaker Hts.             387   47   64   70   95  111  126  200  19:04.6  1:06.0
 14 Riverside               403   31   63   89  107  113  118  188  19:03.6  1:39.2
 15 Pine-Richland           409   34   59   98  103  115  144  156  19:08.0  1:35.4
 16 Cuy. Falls              421   53   58   66  112  132  139  143  19:10.2  1:14.8
17* Rocky River B           477   73   96   99  101  108  131  141  19:24.0  0:33.3
18* Minerva                 477    3   82   93  136  163  165  175  19:12.1  3:52.5
 19 Austintown-Fitch        503   26   54  116  133  174  183  191  19:26.4  3:09.3
 20 Cle Heights             531   23   60   90  173  185  194  214  19:38.4  3:37.6
 21 Poland Seminary         593   11   69  157  161  195  197  207  19:52.8  4:35.0
 22 Geneva                  622   33  123  151  155  160  187  211  19:52.3  2:28.5
 23 Canon McMillan          634   84  106  129  135  180  181  186  19:55.9  1:59.7
 24 Solon                   676   85  120  130  152  189  204  212  20:09.6  2:23.5
 25 Howland                 700  102  117  146  166  169  171  203  20:13.7  1:22.6
 26 Shaker Hts. B           730  114  127  145  168  176  179  182  20:18.0  1:21.8
 27 Rocky River C           774  142  153  158  159  162  198  201  20:29.7  0:34.7
 28 McKinley                794   38  167  178  190  221  224  226  21:25.2  7:00.3
 29 Greater Latrobe         815   74  138  177  208  218  219  220  21:21.9  4:56.2
 30 Warren G Harding        863   81  128  215  217  222            22:11.1  6:13.3
 31 Boardman B              882  164  170  172  184  192  196  209  21:07.0  0:55.1
 32 Lakeside                889  140  149  193  202  205  213  227  21:21.3  2:20.3
 33 Boardman C             1054  199  206  210  216  223  225       23:15.3  3:44.0

---
Legends Meet Girls Large Division Team Results
PLACE TEAM                POINTS  PLACES OF FINISHERS              AVG. TIME SPREAD

  1 Pine-Richland            72    1    4   10   15   42   52   61  20:51.3  2:22.9
  2 Shaker Hts.              74    3   13   17   20   21   22  124  20:57.5  0:55.4
  3 Minerva                 132    6   24   25   38   39   71   87  21:33.9  1:33.3
  4 Villa Maria Acad.       150    5   14   35   37   59   73   74  21:39.3  2:06.0
  5 Rocky River             169    2   33   41   44   49   79   81  21:45.6  2:03.7
  6 Greater Latrobe         194    7   23   32   50   82   99  101  21:56.4  2:45.5
  7 Revere                  202   11   12   51   53   75   78   89  21:57.4  2:17.4
  8 Canon McMillan          259   26   46   54   65   68  100  110  22:25.5  1:15.7
  9 Shaker Hts. B           265   27   45   55   66   72   77   94  22:27.0  1:21.0
 10 Geneva                  289   29   30   31   92  107  141  155  22:47.8  2:49.4
 11 Steele                  294   18   60   62   64   90  104  116  22:37.4  2:51.2
 12 Boardman                373    8   16   76  117  156            23:37.1  7:44.3
 13 Louisville              381   19   58   86  106  112  118  121  23:20.9  3:32.6
 14 Hathaway Brown          387   43   56   63   98  127            23:25.0  3:05.9
 15 Austintown-Fitch        419    9   28  109  114  159  167  168  24:09.9  8:15.1
 16 Canfield                434   67   83   84   95  105  115  122  23:44.3  1:38.8
 17 Riverside               436   36   70   97  108  125  126  148  23:46.9  2:59.8
 18 Lakeview                439   34   57   85  113  150  160  165  24:09.4  5:45.5
 19 Solon                   441   40   69   93  111  128  143  147  23:49.4  3:09.6
 20 Rocky River B           529   47   91  123  132  136  138       24:36.9  4:00.9
 21 Cuy. Falls              546   88   96  102  120  140  142  146  24:47.9  2:42.3
 22 Howland                 581   80  103  131  133  134  135  144  25:02.2  2:36.2
 23 Berea-Midpark           611   48  129  137  145  152  154  163  25:44.6  5:41.4
 24 Poland Seminary         711  119  139  149  151  153  157  164  26:59.3  3:22.9
 25 Cle Heights             777  130  158  161  162  166            29:06.1  6:57.0
---
Legends Meet Boys Large Division Individual Results
 PLACE SCORE         FINISHER          TIME     PACE        TEAM         
    1     1  Evan Bork, 12            16:26.9    5:18  St. Edward           
    2     2  Colby Adams, 12          16:28.4    5:19  Louisville           
    3     3  Connor Shingleton, 12    16:50.6    5:26  Minerva              
    4     4  Drennan Akins, 12        16:50.7    5:26  Cvca                 
    5     5  Kyle Woods, 12           16:54.6    5:27  Mass. Perry          
    6     6  Bobby Ganser, 12         16:57.2    5:28  Louisville           
    7     7  Matt Kelly, 12           16:58.8    5:29  St. Ignatius         
    8     8  Sean Uhran, 12           17:03.8    5:30  St. Ignatius         
    9     9  Owen Pukys, 12           17:13.0    5:33  Louisville           
   10    10  Luka Bork, 10            17:17.5    5:35  St. Edward           
   11    11  Logan Flament, 11        17:18.7    5:35  Poland Seminary      
   12    12  Max Hoelker, 12          17:20.2    5:36  St. Edward           
   13    13  David D'Altorio, 9       17:22.3    5:36  Boardman             
   14    14  Connor Reed, 10          17:23.9    5:37  Mass. Perry          
   15    15  Danny Becker, 12         17:25.9    5:37  St. Ignatius         
   16        Luke Brown, 11           17:29.2    5:38  Cathedral Prep       
   17    16  Ethan Brewer, 12         17:30.8    5:39  Cvca                 
   18    17  Thomas Hoffman, 12       17:32.2    5:39  St. Edward           
   19    18  Kamden Kramer, 9         17:33.4    5:40  McDowell             
   20    19  John Corrigan, 11        17:34.2    5:40  St. Ignatius         
   21    20  Alexander Paliga, 12     17:35.2    5:40  St. Ignatius         
   22    21  Thomas Coble, 12         17:37.6    5:41  Berea-Midpark        
   23    22  Alex Hill, 11            17:40.6    5:42  Mass. Perry          
   24    23  Braedan Gallagher, 12    17:45.0    5:44  Cle Heights          
   25    24  Luke Dorenkott, 11       17:49.5    5:45  Rocky River          
   26    25  Stephen Ulrich, 12       17:51.0    5:45  Louisville           
   27    26  Kyle Cain, 11            17:53.3    5:46  Austintown-Fitch     
   28    27  Brock Farris, 10         17:53.7    5:46  Boardman             
   29    28  Christian Mattern, 11    17:57.0    5:47  McDowell             
   30    29  Nate Miller, 12          17:57.0    5:47  University School    
   31    30  Cooper Reed, 11          17:58.1    5:48  Mass. Perry          
   32    31  Bryce Weber, 12          17:58.3    5:48  Riverside            
   33    32  Blake Baker, 10          18:00.0    5:48  Canfield             
   34    33  Alex Kolhoff, 9          18:07.3    5:51  Geneva               
   35    34  Nick Labuda, 12          18:07.4    5:51  Pine-Richland        
   36    35  Phillip Coury, 11        18:12.3    5:52  St. Edward           
   37    36  Lucas Mitchell, 10       18:14.0    5:53  Cvca                 
   38    37  Ian Harrington, 12       18:14.0    5:53  St. Edward           
   39    38  Ashton Russo, 11         18:15.3    5:53  McKinley             
   40    39  Sean Freddy Becker, 12   18:15.5    5:53  St. Ignatius         
   41    40  Greg Ganor, 11           18:19.4    5:55  Rocky River          
   42    41  Landon Owens, 12         18:20.7    5:55  McDowell             
   43    42  A J. Zetts, 12           18:21.2    5:55  St. Edward           
   44    43  Ronald Sinkovich, 12     18:25.9    5:57  Canfield             
   45    44  Swapnil Rana, 12         18:26.7    5:57  Mt. Lebanon          
   46    45  Daniel Easly, 12         18:27.5    5:57  McDowell             
   47    46  Sam Chlebeck, 12         18:29.5    5:58  Louisville           
   48    47  Gage Weingart, 12        18:30.3    5:58  Shaker Hts.          
   49    48  Ronan Donnelly, 9        18:32.1    5:59  St. Ignatius         
   50    49  Nicolin Pierce, 11       18:32.3    5:59  McDowell             
   51    50  Majid Abuaun, 11         18:33.0    5:59  Rocky River          
   52    51  Josh Zilavy, 11          18:33.4    5:59  Boardman             
   53    52  Quinn MacPhail, 9        18:34.3    5:59  University School  
   54    53  Koby Dunford, 12         18:37.3    6:00  Cuy. Falls           
   55    54  Logan Smrek, 12          18:39.3    6:01  Austintown-Fitch     
   56    55  Eli Lehman, 12           18:43.2    6:02  Mt. Lebanon          
   57    56  Caleb Willis, 12         18:46.5    6:03  McDowell             
   58    57  Carter Lee, 11           18:48.2    6:04  Cvca                 
   59    58  Jacob Norton, 11         18:48.2    6:04  Cuy. Falls           
   60    59  Chris Fisher, 12         18:49.2    6:04  Pine-Richland        
   61    60  Jayvon Pryor, 11         18:49.8    6:04  Cle Heights          
   62    61  Ryan Streem, 11          18:51.0    6:05  University School    
   63    62  Dominic Carosielli, 12   18:51.5    6:05  Mass. Perry          
   64    63  Scott Cavell, 12         18:52.3    6:05  Riverside            
   65    64  Maclin Stupay, 12        18:53.9    6:06  Shaker Hts.          
   66    65  Ruairi Zuercher, 10      18:54.0    6:06  Rocky River          
   67    66  Wyatt Ulbricht, 9        18:56.4    6:07  Cuy. Falls           
   68    67  Ben Zilavy, 11           18:56.9    6:07  Boardman             
   69    68  Isaac Linville, 11       18:57.0    6:07  Rocky River          
   70    69  Andrew Biggs, 12         18:57.1    6:07  Poland Seminary      
   71        Jayden Williams, 12      18:57.7    6:07  St. Edward           
   72    70  Andre Poggio, 11         18:58.1    6:07  Shaker Hts.          
   73    71  Cameron Burnett, 11      18:58.6    6:07  Canfield             
   74    72  Logan Reese, 10          18:58.8    6:07  Mass. Perry          
   75    73  Alex Kovacs, 11          19:01.0    6:08  Rocky River B        
   76    74  Koen Fulton, 11          19:06.4    6:10  Greater Latrobe      
   77    75  Grant Preto, 10          19:06.7    6:10  Rocky River          
   78    76  Jason Hammar, 10         19:07.4    6:10  Canfield             
   79    77  Jack Kadilak, 11         19:07.9    6:10  Canfield             
   80    78  Noah Hopkins, 12         19:08.5    6:10  Berea-Midpark        
   81    79  Jake Yurchison, 12       19:08.8    6:11  Canfield             
   82    80  Leo Smith, 11            19:09.6    6:11  Cvca                 
   83    81  Nathan James, 10         19:09.9    6:11  Warren G Harding     
   84    82  Mason Steele, 10         19:10.2    6:11  Minerva              
   85    83  Bret Becker, 11          19:11.7    6:11  Berea-Midpark        
   86    84  Matthew Thomas, 12       19:12.2    6:12  Canon McMillan       
   87    85  Jack Behm, 11            19:13.3    6:12  Solon                
   88    86  Brady Heeter, 10         19:13.4    6:12  McDowell             
   89    87  Grant Brown, 10          19:14.8    6:12  Louisville           
   90    88  Jack West, 12            19:16.0    6:13  Mt. Lebanon          
   91    89  John Young, 10           19:16.4    6:13  Riverside            
   92    90  Aaron Lewis, 11          19:16.9    6:13  Cle Heights          
   93    91  Dylan Doran, 11          19:17.7    6:13  Berea-Midpark        
   94    92  Weston Barber, 12        19:19.0    6:14  Mt. Lebanon          
   95    93  Ryan Cassidy, 9          19:22.1    6:15  Minerva              
   96    94  Cameron Bizjak, 11       19:23.1    6:15  University School    
   97    95  Cody Englander, 12       19:24.3    6:16  Shaker Hts.          
   98    96  Guillaume Carroll, 11    19:24.8    6:16  Rocky River B        
   99        Camden Pierce, 9         19:25.7    6:16  McDowell             
  100    97  Jack Miller, 12          19:27.4    6:17  Rocky River          
  101    98  Nicholas King, 11        19:29.3    6:17  Pine-Richland        
  102    99  Mohammed Salti, 11       19:29.4    6:17  Rocky River B        
  103   100  Jason Dangol, 9          19:30.1    6:17  Canfield             
  104   101  Will Slyman, 12          19:30.2    6:17  Rocky River B        
  105   102  Tanner Hause, 11         19:30.8    6:18  Howland              
  106   103  Colby Ohllund, 12        19:30.9    6:18  Pine-Richland        
  107   104  Josh Sabram, 12          19:33.1    6:18  Mt. Lebanon          
  108   105  Jax Hraber, 12           19:33.3    6:18  Mt. Lebanon          
  109   106  Caleb Chaplik, 12        19:33.4    6:19  Canon McMillan       
  110   107  Noah Blore, 12           19:33.5    6:19  Riverside            
  111   108  Owen Walsh, 9            19:34.3    6:19  Rocky River B        
  112   109  Ian Taylor, 12           19:35.1    6:19  Berea-Midpark        
  113   110  Ethan Warner, 10         19:35.9    6:19  Mt. Lebanon          
  114   111  Nico Moulthrop, 11       19:36.2    6:19  Shaker Hts.          
  115   112  Lucas Ulbricht, 11       19:37.1    6:20  Cuy. Falls           
  116   113  Taman Chokshi, 9         19:37.4    6:20  Riverside            
  117   114  Krishna Divakarla, 11    19:41.0    6:21  Shaker Hts. B        
  118        Tanner McFoy, 11         19:41.2    6:21  Mt. Lebanon          
  119        Ryan Cawley, 12          19:42.2    6:21  Mt. Lebanon          
  120   115  Thomas Kapanowski, 9     19:42.8    6:22  Pine-Richland        
  121   116  Donovan Smrek, 10        19:43.2    6:22  Austintown-Fitch     
  122   117  Benjamin Bronson, 11     19:43.8    6:22  Howland              
  123   118  Mikey Arnone, 11         19:43.9    6:22  Riverside            
  124   119  Evon Gocan, 11           19:44.0    6:22  University School    
  125   120  John Stafford, 12        19:44.5    6:22  Solon                
  126   121  Luke Coblentz, 11        19:44.7    6:22  Cvca                 
  127   122  Calvin Kiko, 12          19:45.2    6:22  Louisville           
  128   123  Owen Schroeder, 12       19:45.3    6:22  Geneva               
  129   124  Logan Zsembik, 11        19:45.5    6:22  Berea-Midpark        
  130   125  Jack Curtis, 11          19:45.8    6:23  Cvca                 
  131   126  Marcel Prochoroff, 12    19:46.2    6:23  Shaker Hts.          
  132   127  Patrick Smith, 9         19:46.4    6:23  Shaker Hts. B        
  133   128  Kelly Cashwell, 12       19:46.7    6:23  Warren G Harding     
  134   129  Jordan Gasper, 12        19:47.1    6:23  Canon McMillan       
  135   130  Jordan Klein, 10         19:48.1    6:23  Solon                
  136   131  Joe Brant, 9             19:50.0    6:24  Rocky River B        
  137   132  Andrew Wegner, 10        19:52.0    6:25  Cuy. Falls           
  138        Ryan Bennett, 12         19:52.8    6:25  Canfield             
  139   133  Luke Hammond, 9          19:53.5    6:25  Austintown-Fitch     
  140   134  Austin Hammock, 11       19:53.8    6:25  Mass. Perry          
  141   135  Aidan McGee, 10          19:54.5    6:25  Canon McMillan       
  142   136  Owen Grubb, 10           19:54.5    6:25  Minerva              
  143   137  Alex Temnorod, 11        19:55.4    6:26  University School    
  144   138  Liam Wilson, 9           19:58.0    6:26  Greater Latrobe      
  145   139  Caleb Pickering, 11      19:58.1    6:26  Cuy. Falls           
  146        Griffin Littler, 12      19:59.0    6:27  Canfield             
  147   140  Thurston Shaw, 12        20:05.9    6:29  Lakeside             
  148   141  Eliot Janis, 10          20:07.3    6:29  Rocky River B        
  149   142  Dennis Zotaj, 12         20:08.2    6:30  Rocky River C        
  150   143  Ian Alspaugh, 11         20:08.8    6:30  Cuy. Falls           
  151        Zan Keister, 10          20:10.1    6:30  Louisville           
  152   144  Robert Hoy, 9            20:10.7    6:31  Pine-Richland        
  153   145  Frankie Katz, 9          20:11.4    6:31  Shaker Hts. B        
  154   146  Connor Durig, 11         20:13.5    6:31  Howland              
  155   147  Shane Hetzel, 12         20:14.8    6:32  Boardman             
  156        Owen Rair, 11            20:15.0    6:32  Mass. Perry          
  157        Julian Pavia, 11         20:16.1    6:32  McDowell             
  158        Jack Gilroy, 12          20:20.0    6:34  McDowell             
  159   148  Alec Congdon, 9          20:20.8    6:34  University School    
  160   149  Joey Varckette, 12       20:21.1    6:34  Lakeside             
  161   150  Andrew Welsh, 11         20:21.9    6:34  Berea-Midpark        
  162        Nick Kupniewski, 9       20:22.0    6:34  Cathedral Prep       
  163   151  Sam Robinson, 11         20:23.1    6:35  Geneva               
  164   152  Jacob Lader, 10          20:25.3    6:35  Solon                
  165   153  Simon Baum, 9            20:28.0    6:36  Rocky River C        
  166   154  Jack Graff, 12           20:29.7    6:37  Boardman             
  167   155  Bryan Lininger, 12       20:29.8    6:37  Geneva               
  168   156  Easson Molnar, 9         20:32.7    6:38  Pine-Richland        
  169   157  Malachi Sweeney, 9       20:33.4    6:38  Poland Seminary      
  170   158  Connor Schiefferle, 10   20:33.8    6:38  Rocky River C        
  171   159  Will Coleman, 10         20:35.2    6:38  Rocky River C        
  172   160  Luke McKinney, 10        20:35.8    6:39  Geneva               
  173        Benjamin Washburn, 11    20:37.2    6:39  Berea-Midpark        
  174   161  Jason Eich, 9            20:41.2    6:40  Poland Seminary      
  175        Ethaniel Hatfield, 11    20:42.3    6:41  Cuy. Falls           
  176        Nathan Polidoro, 12      20:42.7    6:41  Cvca                 
  177   162  Vincent Valente, 9       20:42.9    6:41  Rocky River C        
  178   163  Dominic Boldizar, 10     20:43.0    6:41  Minerva              
  179        Drew Huffman, 10         20:44.1    6:41  Cuy. Falls           
  180   164  Andrew Yocum, 11         20:45.5    6:42  Boardman B           
  181   165  Mark Mueller, 10         20:46.1    6:42  Minerva              
  182   166  Lucas Hause, 11          20:47.1    6:42  Howland              
  183   167  Owen Marvin, 10          20:47.6    6:42  McKinley             
  184   168  Andrew Fogerty, 10       20:48.3    6:43  Shaker Hts. B        
  185        Ethan Hazra, 11          20:49.1    6:43  Rocky River          
  186   169  Jesse George, 9          20:53.3    6:44  Howland              
  187   170  Danny LaCivita, 9        20:53.4    6:44  Boardman B           
  188   171  Riley McBride, 9         20:53.7    6:44  Howland              
  189        Austin Beck, 10          20:54.5    6:45  Louisville           
  190   172  Ethan Dunlany, 11        20:56.2    6:45  Boardman B           
  191   173  Charlie West, 10         20:57.5    6:46  Cle Heights          
  192   174  Cayden Jones, 10         21:02.6    6:47  Austintown-Fitch     
  193   175  Jon Hopple, 10           21:02.7    6:47  Minerva              
  194   176  James Pitrone, 10        21:02.8    6:47  Shaker Hts. B        
  195   177  Noah Pittman, 12         21:06.1    6:48  Greater Latrobe      
  196   178  Christopher Noland, 10   21:09.3    6:49  McKinley             
  197        Gavin Nagy, 10           21:09.9    6:50  Minerva              
  198   179  Taye Ziv, 10             21:10.3    6:50  Shaker Hts. B        
  199   180  Wyatt Wybranowski, 11    21:11.9    6:50  Canon McMillan       
  200   181  Michael Mansfield, 11    21:14.1    6:51  Canon McMillan       
  201   182  Noah Zelin, 11           21:16.9    6:52  Shaker Hts. B        
  202   183  Justin Sahli, 9          21:18.5    6:52  Austintown-Fitch     
  203   184  Jason Sweder, 11         21:19.0    6:53  Boardman B           
  204   185  Sule Lunda, 11           21:22.6    6:54  Cle Heights          
  205   186  Jaxsen Settles, 11       21:23.1    6:54  Canon McMillan       
  206   187  Zach Tidwell, 12         21:23.8    6:54  Geneva               
  207        Austin Lucas, 11         21:26.8    6:55  Canon McMillan       
  208   188  Ian White, 12            21:30.9    6:56  Riverside            
  209   189  Jack Williams, 12        21:36.8    6:58  Solon                
  210   190  David Wilson, 12         21:38.0    6:59  McKinley             
  211   191  Colin Bakos, 9           21:38.8    6:59  Austintown-Fitch     
  212   192  Aiden Chunn, 12          21:40.5    7:00  Boardman B           
  213   193  Bryan Lopez, 10          21:42.6    7:00  Lakeside             
  214        Jack O'Neill, 9          21:48.5    7:02  University School    
  215   194  David Banks, 10          21:49.3    7:02  Cle Heights          
  216   195  Gordon Moore, 9          21:53.6    7:04  Poland Seminary      
  217   196  Alex Anzevino, 11        21:56.4    7:05  Boardman B           
  218   197  Parker Gromen, 10        21:58.6    7:05  Poland Seminary      
  219   198  Will Blough, 9           22:00.4    7:06  Rocky River C        
  220   199  Jake Blazina, 12         22:01.0    7:06  Boardman C           
  221   200  Brian Fox, 11            22:06.6    7:08  Shaker Hts.          
  222   201  Evan Mathewson, 9        22:09.5    7:09  Rocky River C        
  223   202  Michael Paulchel, 12     22:10.7    7:09  Lakeside             
  224   203  Arran Allison, 9         22:11.4    7:09  Howland              
  225   204  Anderson Howard, 11      22:13.2    7:10  Solon                
  226        Caleb Sutton, 11         22:25.3    7:14  Howland              
  227   205  Tyler Smith, 10          22:26.2    7:14  Lakeside             
  228   206  Frank Quinlan, 9         22:26.2    7:14  Boardman C           
  229   207  Jack Dwyer, 11           22:26.2    7:14  Poland Seminary      
  230        Turner Strickland, 9     22:33.2    7:17  Rocky River C        
  231   208  Henry Krom, 10           22:36.4    7:18  Greater Latrobe      
  232   209  Noah Shurell, 12         22:38.0    7:18  Boardman B           
  233        Luke Naymik, 10          22:43.7    7:20  Rocky River C        
  234        Robert Socash, 9         22:45.5    7:20  Cathedral Prep       
  235   210  Drew Kornbau, 9          22:46.2    7:21  Boardman C           
  236   211  Steven Harrington, 12    22:50.2    7:22  Geneva               
  237   212  Andrew Shao, 12          22:50.5    7:22  Solon                
  238   213  Trenton Farbutt, 9       22:56.8    7:24  Lakeside             
  239   214  Henry Turner, 11         22:58.7    7:25  Cle Heights          
  240        Ashton Clark, 12         23:02.0    7:26  Canon McMillan       
  241   215  Sabastian O'Brien, 9     23:16.1    7:30  Warren G Harding     
  242        Braxton Davis, 11        23:17.7    7:31  Minerva              
  243   216  Josh Belgin, 9           23:18.0    7:31  Boardman C           
  244   217  Jacob Borsic, 9          23:19.4    7:31  Warren G Harding     
  245        Xiaoyu Kirin, 12         23:27.2    7:34  Howland              
  246        Owen Pfiefer, 10         23:37.5    7:37  Geneva               
  247        James Clutter, 11        23:46.8    7:40  Poland Seminary      
  248        Noah Fewell, 10          23:56.7    7:43  Solon                
  249   218  Octavian Musgrove, 10    24:02.6    7:45  Greater Latrobe      
  250   219  Joey Divittis, 10        24:19.9    7:51  Greater Latrobe      
  251   220  Jack Gaffney, 9          24:34.6    7:56  Greater Latrobe      
  252        Connor Blumel, 10        24:51.6    8:01  Poland Seminary      
  253   221  Kyle Whittaker, 11       25:15.6    8:09  McKinley             
  254   222  William List, 10         25:23.2    8:11  Warren G Harding     
  255        Colin Preto, 12          25:29.7    8:13  Rocky River C        
  256   223  Rocco LaVolpa, 12        25:44.9    8:18  Boardman C           
  257   224  Zack Anderson, 10        26:19.8    8:30  McKinley             
  258   225  Noah Gonzales, 9         27:08.0    8:45  Boardman C           
  259   226  James Kover, 12          27:11.1    8:46  McKinley             
  260   227  Owen Meaney, 10          34:44.9   11:13  Lakeside             

---
Legends Meet Girls Large Division Individual Results
    1      Logan St. John Kletter, 10 19:09.5    6:11  Mt. Lebanon          
    2     1  Meredith Price, 12       19:47.7    6:23  Pine-Richland        
    3     2  Samantha Coleman, 12     20:13.9    6:32  Rocky River          
    4     3  Anna Carpenter, 12       20:20.7    6:34  Shaker Hts.          
    5     4  Natalie McLean, 11       20:27.3    6:36  Pine-Richland        
    6     5  Sarah Clark, 11          20:31.3    6:37  Villa Maria Acad.    
    7     6  Hera Hoffee, 11          20:33.9    6:38  Minerva              
    8     7  Emerson Skatell, 9       20:38.0    6:39  Greater Latrobe      
    9     8  Lauren Bero, 11          20:41.1    6:40  Boardman             
   10     9  Elizabeth Spalding, 9    20:46.8    6:42  Austintown-Fitch     
   11    10  Elizabeth Hunkele, 12    20:50.7    6:43  Pine-Richland        
   12    11  Megan Diulus, 11         20:52.9    6:44  Revere               
   13    12  Ellie Meech, 10          20:54.6    6:45  Revere               
   14    13  Cami Blaszak, 10         20:57.6    6:46  Shaker Hts.          
   15    14  Hannah Palmer, 9         20:59.6    6:46  Villa Maria Acad.    
   16    15  Angelina Hunkele, 10     21:00.0    6:46  Pine-Richland        
   17    16  Gabby Vennetti, 9        21:01.3    6:47  Boardman             
   18    17  Darby Murlin, 10         21:02.9    6:47  Shaker Hts.          
   19    18  Marisa Del Valle, 12     21:04.1    6:48  Steele               
   20    19  Camryn Barker, 12        21:07.7    6:49  Louisville           
   21    20  Elizabeth Murlin, 10     21:09.8    6:50  Shaker Hts.          
   22    21  Grace Kaelber, 9         21:16.1    6:52  Shaker Hts.          
   23    22  Caroline Harrison, 10    21:16.6    6:52  Shaker Hts.          
   24        Caroline Adams, 10       21:21.8    6:53  Mt. Lebanon          
   25    23  Lexie Planinsek, 12      21:27.5    6:55  Greater Latrobe      
   26    24  Kayla Crissman, 9        21:28.4    6:56  Minerva              
   27    25  Caitlyn Hopple, 11       21:34.4    6:58  Minerva              
   28        Grace Goslin, 10         21:37.3    6:58  Mt. Lebanon          
   29    26  Anna Sheppard, 12        21:39.9    6:59  Canon McMillan       
   30    27  Grace Fraser, 12         21:40.4    6:59  Shaker Hts. B  
   31    28  Kristin Yeager, 12       21:41.7    7:00  Austintown-Fitch     
   32    29  Renee Tetlow, 12         21:43.7    7:01  Geneva               
   33    30  Mya Evangelista, 10      21:46.2    7:01  Geneva               
   34    31  Grace Dubsky, 10         21:52.7    7:03  Geneva               
   35    32  Clara Herr, 10           21:53.4    7:04  Greater Latrobe      
   36    33  Katie Stirm, 9           21:54.2    7:04  Rocky River          
   37    34  Jalyn DeLeon, 9          21:59.4    7:06  Lakeview             
   38    35  Rosaria Burkett, 10      22:03.6    7:07  Villa Maria Acad.    
   39    36  Megan Sullivan, 9        22:04.0    7:07  Riverside            
   40    37  Helen-Ann McCormick, 11  22:04.3    7:07  Villa Maria Acad.    
   41    38  Tori Dunham, 11          22:05.2    7:07  Minerva              
   42    39  Annabelle Crissman, 9    22:07.2    7:08  Minerva              
   43    40  Ellie Radis, 12          22:08.6    7:09  Solon                
   44    41  Carolyn Wanosik, 10      22:09.0    7:09  Rocky River          
   45    42  Audrey DeKunder, 12      22:10.6    7:09  Pine-Richland        
   46    43  Marianna Steele, 11      22:11.4    7:09  Hathaway Brown       
   47    44  Allie Dewey, 9           22:13.2    7:10  Rocky River          
   48    45  Daisy Lawrence, 9        22:13.8    7:10  Shaker Hts. B        
   49    46  Audrey Karwowski, 12     22:14.8    7:11  Canon McMillan       
   50        Jade Neal, 12            22:16.1    7:11  Euclid               
   51    47  Jane Rathbun, 9          22:16.4    7:11  Rocky River B        
   52    48  Brooke Bechtel, 11       22:17.5    7:11  Berea-Midpark        
   53    49  Grace Lavelle, 9         22:17.6    7:11  Rocky River          
   54    50  Carley Berk, 9           22:19.4    7:12  Greater Latrobe      
   55    51  Katie Kinder, 11         22:23.1    7:13  Revere               
   56    52  Breanna Franchak, 11     22:25.4    7:14  Pine-Richland        
   57        Chloe Dostal, 9          22:25.8    7:14  Mass. Perry          
   58    53  Laura Wagner, 10         22:25.9    7:14  Revere               
   59    54  Elisabeth Franczyk, 10   22:26.3    7:14  Canon McMillan       
   60    55  Rachel Stringer, 10      22:27.8    7:15  Shaker Hts. B        
   61    56  Teagan Banyard, 9        22:32.0    7:16  Hathaway Brown       
   62    57  Rachel Campolito, 12     22:34.7    7:17  Lakeview             
   63    58  Bailey Menegay, 12       22:35.7    7:17  Louisville           
   64    59  Sarah Teed, 9            22:37.3    7:18  Villa Maria Acad.    
   65    60  Catherine Turner, 11     22:37.5    7:18  Steele               
   66    61  Mary Claire Daniello, 9  22:38.6    7:18  Pine-Richland        
   67    62  Leah Gerke, 12           22:42.9    7:20  Steele               
   68    63  Elena Winter, 11         22:43.0    7:20  Hathaway Brown       
   69    64  Aurora Wilson, 11        22:46.8    7:21  Steele               
   70    65  Erin DeLong, 11          22:50.8    7:22  Canon McMillan       
   71    66  Lydia Vadnal, 12         22:51.6    7:22  Shaker Hts. B        
   72    67  Linsey Plant, 10         22:52.0    7:23  Canfield             
   73    68  Addyson Yaeger, 10       22:55.5    7:24  Canon McMillan       
   74        Kate Mooney, 10          22:55.6    7:24  Mt. Lebanon          
   75    69  Ava Esser, 9             22:57.0    7:24  Solon                
   76    70  Gabby D'Amico, 10        22:58.6    7:25  Riverside            
   77    71  Madeline Crissman, 12    22:59.7    7:25  Minerva              
   78    72  Jenna Englander, 9       23:01.4    7:26  Shaker Hts. B        
   79    73  Chloe Bruegger, 11       23:04.0    7:26  Villa Maria Acad.    
   80    74  Grace Barrett, 10        23:09.0    7:28  Villa Maria Acad.    
   81        Stella Fannie, 12        23:09.0    7:28  Pine-Richland        
   82    75  Charlotte Keenan, 9      23:10.3    7:28  Revere               
   83    76  Morgan Russo, 10         23:10.3    7:28  Boardman             
   84    77  Claudia Cullen, 10       23:11.5    7:29  Shaker Hts. B        
   85    78  Evelyn Tucker, 12        23:17.1    7:31  Revere               
   86    79  Anna Rouphail, 11        23:17.7    7:31  Rocky River          
   87    80  Gabriella Scott, 10      23:19.7    7:32  Howland              
   88    81  Rosie Murray, 9          23:19.9    7:32  Rocky River          
   89    82  Cora Drylie, 10          23:23.5    7:33  Greater Latrobe      
   90    83  Lauren Runion, 10        23:33.8    7:36  Canfield             
   91    84  Angela Ferguson, 11      23:36.8    7:37  Canfield             
   92        Lauren Raimy, 10         23:40.9    7:38  Villa Maria Acad.    
   93    85  Emily Bennett, 12        23:46.3    7:40  Lakeview             
   94    86  Marisa Brown, 11         23:48.3    7:41  Louisville           
   95    87  Samantha Crissman, 9     23:49.4    7:41  Minerva              
   96    88  Kloey Dunford, 11        23:53.9    7:43  Cuy. Falls           
   97    89  Norah Brownlee, 9        23:54.7    7:43  Revere               
   98        Catherine London, 12     23:54.7    7:43  Pine-Richland        
   99    90  Katherine Low, 9         23:55.3    7:43  Steele               
  100    91  Mollie O'brien, 9      23:56.4    7:43  Rocky River B        
  101        Hailey Dray, 10          23:58.4    7:44  Minerva              
  102    92  Alayna Lomas, 12         24:03.4    7:46  Geneva               
  103    93  Josie Howard, 9          24:05.0    7:46  Solon                
  104    94  Evelyn Cavanaugh, 12     24:07.7    7:47  Shaker Hts. B        
  105    95  Rebecca Walsh, 11        24:07.8    7:47  Canfield             
  106    96  Elsa Lowry, 12           24:08.9    7:47  Cuy. Falls           
  107    97  Kate Meinke, 9           24:12.0    7:48  Riverside            
  108    98  Grace Gilson, 10         24:21.2    7:51  Hathaway Brown       
  109    99  Hayden Kraynick, 11      24:21.7    7:52  Greater Latrobe      
  110   100  Emily Skoczlas, 11       24:28.0    7:54  Canon McMillan       
  111   101  Lizzie Planinsek, 12     24:28.1    7:54  Greater Latrobe      
  112   102  Teagan Barnett, 11       24:28.7    7:54  Cuy. Falls           
  113   103  McKenzie Maiorano, 10    24:29.3    7:54  Howland              
  114   104  Winter Carrell, 9        24:29.9    7:54  Steele               
  115   105  Jaelyn Palmer, 12        24:30.7    7:54  Canfield             
  116   106  Diana Pukys, 12          24:32.3    7:55  Louisville           
  117   107  Alivia Reece, 12         24:33.0    7:55  Geneva               
  118   108  Kayleigh Meinke, 12      24:35.8    7:56  Riverside            
  119   109  Amber Higginbottham, 12  24:36.7    7:56  Austintown-Fitch     
  120   110  Ava Urso, 9              24:37.4    7:57  Canon McMillan       
  121   111  Sasha Squire, 9          24:38.0    7:57  Solon                
  122   112  Chloe Cole, 11           24:40.2    7:57  Louisville           
  123   113  Hailee Hoover, 12        24:41.8    7:58  Lakeview             
  124   114  Rachel Spalding, 9       24:42.4    7:58  Austintown-Fitch     
  125   115  Mia Gaffney, 9           24:46.8    8:00  Canfield             
  126   116  Angelina Williams, 12    24:47.0    8:00  Steele               
  127   117  Mackenzie Riccitelli, 10 24:47.4    8:00  Boardman             
  128   118  Aliya Shine, 12          24:47.4    8:00  Louisville           
  129   119  Kate Harrell, 9          24:47.5    8:00  Poland Seminary      
  130   120  Lindsay Whitmore, 9      24:51.8    8:01  Cuy. Falls           
  131   121  Sophia Mackall, 11       24:53.2    8:02  Louisville           
  132   122  Ali Crist, 11            24:55.2    8:02  Canfield             
  133   123  Reagan Connelly, 10      24:55.3    8:02  Rocky River B        
  134   124  Mary Basilion, 11        24:55.9    8:03  Shaker Hts.          
  135        Meghan Butte, 11         25:01.7    8:04  Rocky River          
  136   125  Zoe Seabeck, 11          25:03.8    8:05  Riverside            
  137   126  Lilly Schrembeck, 10     25:09.1    8:07  Riverside            
  138        Morgan Dalton, 11        25:09.3    8:07  Minerva              
  139   127  Genevieve Comar, 10      25:17.3    8:09  Hathaway Brown       
  140   128  Meena Chandrasekharan, 1125:18.2    8:10  Solon                
  141   129  Emma Garr, 10            25:19.5    8:10  Berea-Midpark        
  142        Kayla Kephart, 11        25:24.5    8:12  Revere               
  143   130  Clara Lyford, 10         25:27.6    8:13  Cle Heights          
  144   131  Catherine Gajski, 12     25:33.3    8:15  Howland              
  145   132  Melanie Harmath, 10      25:39.0    8:16  Rocky River B        
  146        Audrey Traband, 12       25:43.8    8:18  Steele               
  147   133  Camille Sutton, 9        25:52.8    8:21  Howland              
  148        Morgan Wood, 9           25:55.1    8:22  Canon McMillan       
  149   134  Alyssa Henry, 12         25:55.9    8:22  Howland              
  150        Reese Joliat, 9          25:57.9    8:23  Louisville           
  151        Sophia Pecora, 9         26:02.3    8:24  Steele               
  152        Nadia Chaplik, 12        26:06.1    8:25  Louisville           
  153   135  Emily Adams, 9           26:07.8    8:26  Howland              
  154   136  Ella Rochester, 11       26:17.3    8:29  Rocky River B        
  155   137  Alexis Verdell, 11       26:20.9    8:30  Berea-Midpark        
  156        Hope Carmona, 11         26:21.5    8:30  Canon McMillan       
  157   138  Julia Mafrici, 11        26:23.1    8:31  Rocky River B        
  158   139  Ellen Ethridge, 12       26:31.5    8:33  Poland Seminary      
  159   140  Alyssa Shay, 9           26:36.2    8:35  Cuy. Falls           
  160   141  Maggie Moon, 10          26:36.4    8:35  Geneva               
  161   142  Olivia Lovell, 9         26:36.8    8:35  Cuy. Falls           
  162   143  Samarra Sharpley, 11     26:38.5    8:36  Solon                
  163   144  Lauren Null, 12          26:43.2    8:37  Howland              
  164   145  Emma Dipuccio, 12        26:46.0    8:38  Berea-Midpark        
  165   146  Isabelle Coffman, 12     26:54.7    8:41  Cuy. Falls           
  166   147  Riya Jacob, 10           27:04.4    8:44  Solon                
  167        Elena Martin, 12         27:12.8    8:47  Canfield             
  168   148  McKenna Blore, 10        27:13.3    8:47  Riverside            
  169        Allison Farley, 11       27:14.9    8:47  Canfield             
  170        Aila Lanigan, 10         27:23.9    8:50  Euclid               
  171   149  Sara White, 9            27:30.3    8:52  Poland Seminary      
  172   150  Kylie Schwartz, 11       27:44.8    8:57  Lakeview             
  173   151  Ava Gallo, 11            27:56.9    9:01  Poland Seminary      
  174   152  Emma Reardon, 12         27:58.9    9:02  Berea-Midpark        
  175   153  Olivia Zura, 11          28:10.3    9:05  Poland Seminary      
  176   154  Alyssa Richards, 9       28:18.7    9:08  Berea-Midpark        
  177   155  Katie Mirabell, 12       28:20.3    9:08  Geneva               
  178   156  Morgan Auck, 10          28:25.3    9:10  Boardman             
  179   157  Lydia Noble, 12          28:30.4    9:12  Poland Seminary      
  180   158  Julianna Madlock, 10     28:58.5    9:21  Cle Heights          
  181   159  Madison Snyder, 10       29:01.9    9:22  Austintown-Fitch     
  182   160  Alex Marra, 10           29:16.9    9:27  Lakeview             
  183   161  Karis Wilson, 9          29:18.2    9:27  Cle Heights          
  184   162  Emilie Lewis, 10         29:21.2    9:28  Cle Heights          
  185   163  Miriam Myers, 11         29:25.1    9:29  Berea-Midpark        
  186        Gabrielle Green, 11      29:33.4    9:32  Warren G Harding     
  187   164  Sofie Myers, 12          29:36.5    9:33  Poland Seminary      
  188        Angel Smalley, 11        29:36.9    9:33  Poland Seminary      
  189        Addy Reece, 9            30:07.9    9:43  Geneva               
  190        Riley Park, 11           30:19.6    9:47  Geneva               
  191        Mariah Quarles, 12       30:23.7    9:48  Howland              
  192   165  Leah Fabry, 10           30:27.4    9:49  Lakeview             
  193        Emeliina Parente, 11     30:36.3    9:52  Poland Seminary      
  194        Leah Mazur, 12           31:09.6   10:03  Greater Latrobe      
  195        Liz Wilson, 9            31:13.5   10:04  Greater Latrobe      
  196   166  Claire Bunce, 9          32:24.6   10:27  Cle Heights          
  197        Lydia Hollingsworth, 10  32:29.0   10:29  Berea-Midpark        
  198        Kayla Kester, 10         32:45.7   10:34  Cuy. Falls           
  199        Miya Foster, 10          34:32.7   11:09  Howland              
  200        Helena Boyer, 9          34:55.9   11:16  Berea-Midpark        
  201   167  Carly Land, 12           38:07.7   12:18  Austintown-Fitch     
  202   168  Elizabeth Pfeffer, 9     38:07.9   12:18  Austintown-Fitch