Louisville Falls at St. Vincent-St. Mary 7-2 – Baseball
St. Vincent-St. Mary 7, Louisville 2
<<< Previous Vs. Northwest | Baseball Schedule | Next Vs. Canton McKinley >>>
The Louisville Leopards Varsity Baseball Team fell to the host St. Vincent-St. Mary Fighting Irish 7-2 Tuesday Evening at Summit Lake Fields in Akron. With the loss, Louisville drops to 9-7 on the year.
Varsity Box Score | JV Box Score | 4/25 JV Box Score | Freshman Box Score
---
Morley Leads Leopards With Multi-Hit Game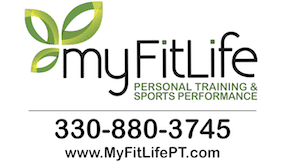 Junior second baseman/pitcher Connor Morley batted 2-for-4 with a double and an RBI to lead the Leopards. Junior center fielder Charlie Roberts singled to start the seventh inning, swiped second after a passed ball, and advanced to third base on shortstop Andrew Corona's single to center. Next Morley grounded to first and reached base on an error bringing home Roberts in the process to cut the Louisville deficit to 7-2.
The Leopards only lead of the contest came in the third inning. Senior right fielder Zack Seaman singled to start the frame, stole second, and also stole third base. With two outs, junior designated hitter Karson Siegfried reached base on an error by the shortstop and Seaman scored in the process to put Louisville in front 1-0.
---
Lens Earns Win for Irish
Junior pitcher Nathan Lens pitched five innings, allowed one unearned run on two hits, and struck out four en rout to earning the win on the mound for St. Vincent-St. Mary. Lens gave way to senior reliever Aistis Miškinis who closed out the final two innings allowing one unearned run on four hits and striking out two on his way to notching a save for the Fighting Irish.
Lens also batted 2-for-3 at the plate with a double, two runs batted in, and two runs scored. He singled home junior shortstop Nick Tura in the fourth inning to put St. Vincent-St. Mary ahead 4-1. Later in the sixth, Lenz hit a two-out double to left that brought home senior right fielder Nick Cody to make it 5-1 in favor of the Irish. Lenz would steal third after that and come home via an error to up St. Vincent-St. Mary's advantage to 6-1.
---
Cody Goes 3-for-3 for St. Vincent-St. Mary
Cody led the Fighting Irish in hits by going 3-for-3 at the dish. His RBI single in the bottom of the fourth brought home junior courtesy runner Andrew Reynolds to make it 3-1.
Senior catcher Michael Bronowski cracked a two-run single earlier in the third inning to give St. Vincent-St. Mary their first lead at 2-1. Senior center fielder Ty Williams and Lenz scored on the play.
The Fighting Irish would later pad that lead with three runs in the bottom of the sixth. The inning was capped off by Miškinis singling home Bronowski to put St. Vincent-St. Mary in full command at 7-1.
UP NEXT: The Louisville Baseball Team will next host the Canton McKinley Bulldogs on Friday, April 29 at 5:00 PM. JV will play at Canton McKinley at the same time.
Cover Photo By The Louisville Herald
---
Donate to Leopard Nation
---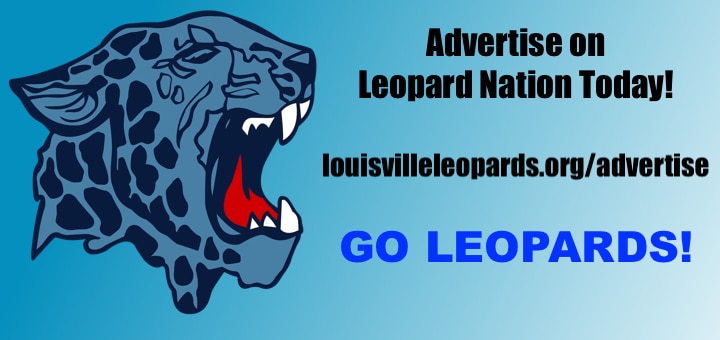 Don't forget to Subscribe to Our Posts for Free
---
Louisville at St. Vincent-St. Mary Varsity Baseball Box Score
FIGHTING IRISH 7, LEOPARDS 2
Team 123-456-7–R-H-E
Louisville 001-000-1–2-6-3
SVSM 002-203-X–7-10-2
Records: Louisville 9-7
---
JV: Louisville 10, St. Vincent-St. Mary 4
JV BASEBALL BOX SCORE
LEOPARDS 10, FIGHTING IRISH 4
Team 123-456-7–R-H-E
SVSM 000-022-0–4-7-6
Louisville 145-000-X–10-6-1
Records: Louisville 10-2
---
Louisville 15, St. Vincent-St. Mary 3, 6 Innings
APRIL 25: JV BASEBALL BOX SCORE
LEOPARDS 15, FIGHTING IRISH 3, 6 INNINGS
Team 123-456–R-H-E
Louisville 004-10(10)–15-14-7
SVSM 001-020–3-6-3
---
Freshman: Jackson 6, Louisville 3
FRESHMAN BASEBALL BOX SCORE
POLAR BEARS 6, LEOPARDS 3
Team 123-456-7–R-H-E
Jackson 202-002-0–6-7-1
Louisville 001-101-0–3-8-4
Records: Louisville 9-4