Louisville Earns Road Win at Lake 53-49 – Girls Basketball

Louisville 53, Lake 49
<<< Previous At Hoover | Girls Basketball Schedule | Next At Canfield >>>
The Louisville Leopards Girls Varsity Basketball Team defeated the host Lake Blue Streaks 53-49 Saturday at Lake High School. Louisville has now won 4 of their last 5 and improves to 12-7 on the year with the victory.
Varsity Recap | Varsity Box Score | JV Box Score
---
Haren Scores Game High 20 for Louisville
Junior shooting guard Brooke Haren scored a game high 20 points to lead the Lady Leopards. She buried all 11 of her free throw attempts, which included converting a clutch 5 for 5 free throws in the fourth quarter.
Senior shooting guard Taryn Miglich and sophomore shooting guard Courtney Barwick also reached double figures. Miglich cashed in on 4 three-pointers and finished with 13. Barwick scored 8 of her 10 points in the second half.
Straggat Media Postgame Interview
---
Anderson Scores Team High 13 for Lake
Junior point guard Emma Anderson made a pair of three-pointers and scored all of her team high 13 points in the second half to lead the Lady Blue Streaks. Junior shooting guard Serenitee Johnson also scored 12 and freshman shooting guard Hayden Croyle tacked on 9 for Lake.
---
Leopards Pull Away with 10-2 4th Quarter Run
The Leopards held a 15-11 edge at the end of the first quarter and then outscored the Blue Steaks 12-4 in the second quarter to pull ahead by double digits in taking a 27-15 lead into the half. Lake cut their deficit down to single digits by winning the third quarter 16-9, but Louisville still led 36-31 heading into the final stanza.
The Leopards would use a 10-2 run in the fourth quarter to go back ahead by double digits. Freshman Taylor McCully's fast breakaway layup via a mid-court pass from Miglich put Louisville ahead 48-37 with 3:30 to play.
---
Louisville Seals the Game at The Line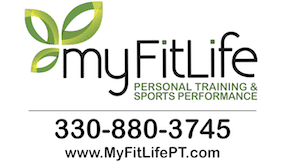 The scrappy Blue Streaks never gave up and chipped away at the Leopard advantage in the final minutes of the fourth quarter. Lake used a 9-1 run to trim the Louisville lead to 49-46 as the clock ticked under a minute to play.
Haren was fouled with 54.9 seconds left and went to the line attempting a 1-and-1. She buried both to give the Leopards a 51-46 cushion.
Still with plenty of time remaining, the Blue Streaks looked to cut the score to a single possession. They would succeed in this goal, but would take significant time off the game clock in doing so. Through no lack of effort, Lake recorded 5 offensive rebounds and won a jump on their next trip down the floor. Finally, senior shooting guard Alayna Horning flushed home a three-pointer from the left corner to get the Blue Streaks to within 51-49 with 10.2 seconds left.
Lake's effort would all be for not as Haren again went to the line for another 1-and-1 try. She stayed perfect at the line by burying both to seal the deal for the Lady Leopards at 53-49 with 5.9 seconds remaining. The Blue Streaks failed to get their last three-point attempt off before the final horn sounded and Louisville prevailed.
Everyone knows the old adage: "Games are won and lost at the free throw line." On Saturday, free throws also proved to be the main difference in the final outcome of the contest. Louisville buried 14 of 15 (93%) free throw attempts, while Lake finished just 7 of 15 (47%) from the charity stride.
---
Leopards Vs. Blue Streaks Girls Basketball Series
The Leopards have now won their last 2 games in the series over the Blue Steaks, both played at Lake. Louisville now leads the all-time series over the Blue Streaks 27-20, which includes a 14-11 record when playing at Lake in the series.
Louisville finishes the 2022-23 schedule with a 3-4 record against Federal League foes, which includes a 2-2 record on the road against Federal League opposition.
UP NEXT: The Lady Leopards will next travel to take on the Canfield Cardinals on Monday, February 6. JV will begin at 5:30 PM and Varsity will follow around 7:00 PM from Canfield High School.
---
Donate to Leopard Nation
---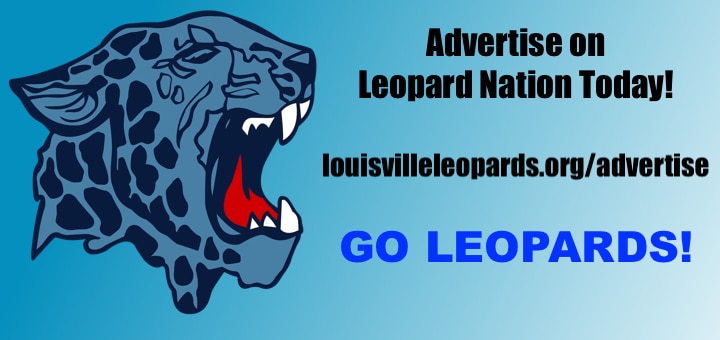 ---
Louisville at Lake Varsity Statistics
LEOPARDS 53, BLUE STREAKS 49
Team 1-2-3-4–TOTAL
Louisville 15-12-9-17–53
Lake 11-4-16-18—49
LEOPARDS: Haren 4 11-11 20, Miglich 4 1-2 13, Barwick 4 2-2 10, McCully 3 0-0 7, Wasara 1 0-0 3. TOTAL 16 14-15 53.
3-Pointers (7): Miglich 4, Haren, McCully, Wasara
Team FT: 14-15 93%
BLUE STREAKS: Anderson 4 3-5 13, Johnson 5 1-2 12, Croyle 4 1-4 9, Marshall 2 2-4 6, A. Horning 2 0-0 5, S. Horning 2 0-0 4. TOTAL 19 7-15 49.
3-Pointers (4): Anderson 2, A. Horning, Johnson
Team FT: 7-15 47%
Fouls: 15-15 Lake
Records: Louisville 12-7
---
JV: Louisville 31, Lake 28
JV Statistics
LEOPARDS 31, BLUE STREAKS 28
Team 1-2-3-4–TOTAL
Louisville 10-10-4-7–31
Lake 7-10-3-8–28
LEOPARDS: Baker 5 0-0 12, Walters 2 3-4 7, Cline 2 2-2 6, Kiko 2 0-0 4, Beatty 1 0-0 2. TOTAL 12 5-6 31.
3-Pointers (2): Baker
Team FT: 5-6 83%
BLUE STREAKS: Eckels 2 3-4 7, Hedrick 3 0-1 6, Sedmock 2 0-0 6, Domer 2 1-2 5, Croyle 1 2-2 4. TOTAL 10 6-9 28.
3-Pointers: Sedmock 2
Team FT: 6-9 67%
Fouls: 13-9 Louisville
Records: Louisville 16-2