Louisville Falls in Overtime at Grove City – Boys Basketball
Grove City 53, Louisville 51, OT
<<< Previous Vs. Canfield | Boys Basketball Schedule | Next Vs. Grand River Academy >>>
The Louisville Leopards Boys Varsity Basketball Team fell in overtime to the host Grove City Greyhounds 53-51 Sunday Evening at Alumni Hall on the campus of Ohio Dominican University. The loss snaps Louisville's 10-game winning streak as they fall to 10-3 on the year.
Varsity Recap | Varsity Box Score | JV Box Score
---
Aljancic Scores Game High 24 for Leopards
Senior wing Will Aljancic scored 14 of his game high 24 points in the second half and overtime in leading the Leopards. Sophomore point guard Beau Siegfried also scored 9 points and senior guard Kyle Vesely added 6. All three of Louisville's top scorers made a pair of three-pointers each.
---
Gilbert Last Second 3 Forces Overtime
The Leopards led 11-10 at the end of the first quarter, but the Greyhounds rallied in the second quarter to take a 25-22 lead at the break. After a hard fought third quarter, Grove City would continue to hold a slim advantage heading into the fourth quarter at 30-29.
Sophomore forward Ashton Marshall hit a pair of free throws with 13.9 seconds remaining in the game. The shots put Louisville ahead 45-42 as they looked poised to win their 11th consecutive contest.
However, on the other end 6'6 junior center Kraig Gilbert banked home a game-tying three-pointer with about 1.8 seconds on the clock to force overtime. Gilbert took the long range jumper from several feet beyond the college three-point line to keep the Greyhounds alive.
---
Siegfried Hits Clutch Game-Tying 3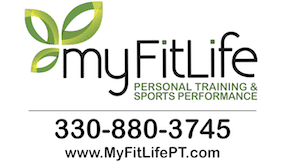 The seesaw battle continued into overtime as Grove City took a 51-48 lead via a free throw by senior guard Daniel Fetty with 35.6 seconds left.
Now it was the Leopards turn to answer on the other end with a clutch game-tying three. Siegfried delivered, swishing it home from the left corner with around 20 seconds to play and knotting the game at 51-51.
---
Hutchison Delivers Game Winner
The Greyhounds dribbled the ball up-court and called timeout with 12.5 seconds left to set up a potential game winning play. Senior guard Graydon Hutchison received the inbound in the backcourt and dribbled across the timeline to the right wing. After a crossover, Hutchison drove to the rack and scored the go-ahead layup with 2.0 seconds remaining on the scoreboard to put Grove City ahead 53-51.
Louisville was unable to answer on the other end and the Greyhounds prevailed in a thriller at Ohio Dominican.
---
Gallagher Leads Greyhounds with 14
Junior point guard Kevin Gallagher made 3 three-pointers and finished with a team high 14 points to lead Grove City. Three different Greyhounds finished in double figures including Fetty with 13 and Gilbert who tacked on 10.
This was the first ever meeting between Louisville and Grove City in boys basketball.
UP NEXT:The Leopards will next host the Grand River Academy Eagles on Friday, January 20. JV will begin at 6:00 PM and Varsity will follow around 7:30 PM from Louisville High School.
---
Donate to Leopard Nation
---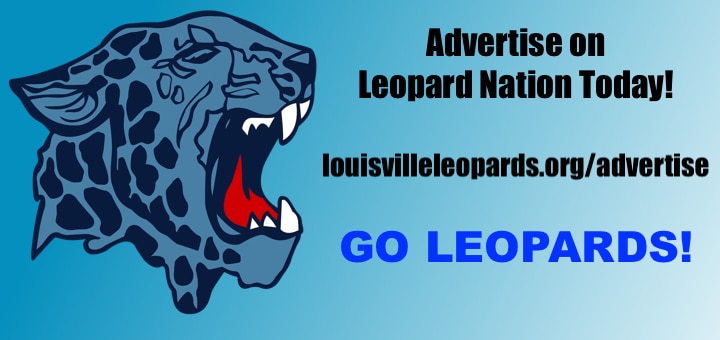 ---
Louisville at Grove City Varsity Statistics
GREYHOUNDS 53, LEOPARDS 51, OT
Team 1-2-3-4-OT–TOTAL
Louisville 11-11-7-16-6–51
Grove City 10-15-5-15-8–53
LEOPARDS: Aljancic 9 4-9 24, Siegfried 2 3-7 9, Vesely 2 0-0 6, Gross 1 2-2 4, Marshall 1 2-4 4, Loy 1 0-1 2, Nigro 0 2-2 2. TOTAL 16 13-25 51.
3-Pointers (6): Aljancic 2, Siegfried 2, Vesely 2
Team FT: 13-25 52%
GREYHOUNDS: Gallagher 4 3-4 14, Fetty 5 1-2 13, Gilbert 3 3-4 10, Hutchinson 3 2-3 8, Williams 2 4-7 8. TOTAL 17 13-20 53.
3-Pointers (6): Gallagher 3, Fetty 2, Gilbert
Team FT: 13-20 65%
Fouls: 19-19
Records: Louisville 10-3